0 Comments
Establishing a good credit score can be a confusing process, especially if you're getting conflicting advice about the best way to do it. A Credit.com blog reader asked us recently about the best way to build a credit score. He said he plans to start with a secured credit card, but some people are telling him he should pay his bills in full each month, while others recommend he should carry a balance of about 10% of the limit so his "score will go up faster." He wants to know: Who's right?
In a sense, both pieces of advice are right, but neither tells the whole story, and here's why.
Get a Secured Card or Pay Your Bills?
First off, a secured credit card can be a great way to get started if you want to build credit. These cards are generally easier to get than most unsecured cards, and using one can help you establish a credit file, provided the issuer reports to the three major credit reporting agencies. (You can get some expert tips for picking a credit card if you have no credit history here.)
When you get your first card, though, should you pay it in full or carry a balanceprovided your goal is to establish good credit?
The reality is, in many cases, it doesn't matter—at least for credit-building purposes. Carrying a balance won't necessarily earn you "extra credit," so to speak, because of the way balances are reported to the credit reporting agencies (CRAs). And, in fact, carrying too high of a balance can work against you.
Get a Credit Card that Doesn't Check Your Credit History
Say what? You heard that right. Get a credit card that doesn't check your credit history to approve you. There really is such a thing. The newer .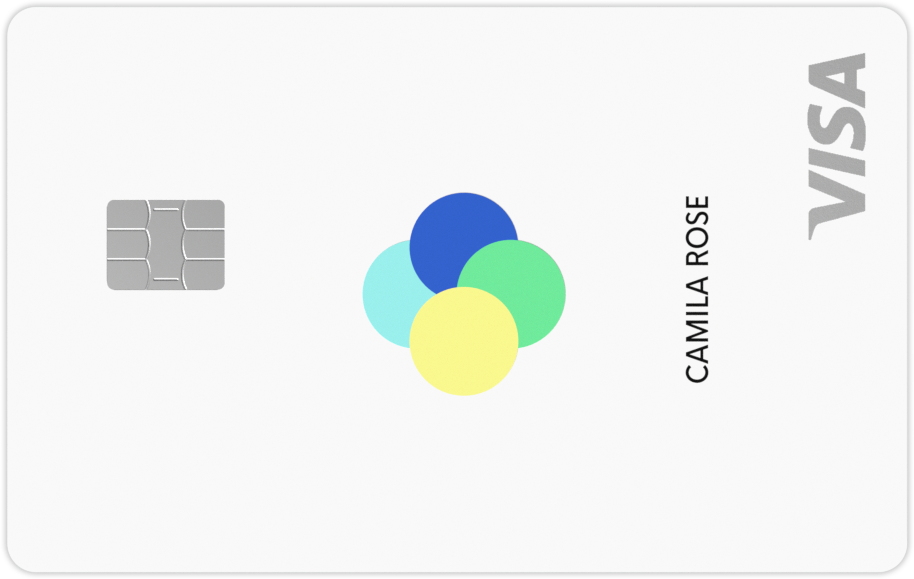 Petal Visa Credit Card
Card Details
---
Ongoing Apr:
14.49% - 25.49%
---
---
---
Credit Needed:
Fair-No Credit
Snapshot of Card Features
No fees whatsoever. No late fee, international fee, annual fee, or any-other-kind-of-fee, fee
Up to 1.5% cash back after making 12 on-time monthly payments
Variable APRs 14.49% - 25.49%
1% cash back on eligible purchases right away
Up to 10% cash back from select merchants
Build credit alongside tens of thousands of Petal Card members
Cash flow technology can help applicants without credit history get approved
$500 - $10,000 credit limits
Petal's mobile app makes it easy to manage your money, track your spending, and automate payments
No deposits required. Card issued by WebBank, Member FDIC
Card Details +
How a Credit Card Builds Credit
Here's how it works. If there is activity on your account, the card issuer must generate a periodic statement that lists account activity (purchases, payments and other credits and interest). The issuer will then either send you the statement by mail or send you an email alerting you that it's ready, if you opt of online statements.
At that point, you can often choose to pay the balance in full to avoid interest charges (if your card has a grace period—most, but not all, do) or to make a minimum payment (unless you have a charge card that requires you pay it off in full each month). Quite often, the issuer will report your balance to the credit reporting agencies around this time.
Note, however, that your payment is due a few weeks after the statement is generated. So that means the balance that is reported to the CRAs may not be the balance you carry over into the next month. In other words, you may not have to "carry a balance" and pay interest to have a balance appear on your credit reports. (Get your free annual credit reports and double check to make sure that's the case with your issuer.)
That brings up the other piece of advice this reader is getting—to keep balances at about 10% of the credit limit. That comment likely refers to the "debt usage" ratio, which compares the balance reported by the card issuer to the reported credit limit. Consumers with the best credit scores usually use 10% or less of their available credit. It's good advice to try to keep balances in that range, but again, the reported balance may be different than the balance after payments have been made.
Keep in mind that with a secured card you will probably have a lower credit limit, so it it's easy to wind up with a higher debt usage ratio. If your sole goal is building credit, using the card for a small purchase or two each month—totaling less than 10% of your available credit—can be wise. For example, let's say you have a card with a $300 credit limit—$30 is 10% of the limit. So you could use that card to fill up with a tank of gas, pay it off after you get the statement but before the due date and your credit report would likely show a balance, but not a high balance—unless you have a gas guzzler!
Bottom Line on Credits Cards with No Credit
What does all this mean for someone like our reader, who is trying to establish a credit score?
It can be beneficial to get a credit card and use it regularly to establish a credit report, which in turn will allow a credit score to be generated.
It is not usually necessary to carry a balance from month to month, because issuers often report balances before the payment due date, not after.
Keep reported balances low to avoid high debt usage.
On-time payments are critical to a good payment history, which is the most important factor in your credit scores.
With regular activity, on-time payments, and low balances relative to the credit limit, you will likely start to build a credit score and get additional offers for credit.
Check your credit scores after three months to see whether you have started to establish a credit rating. You can get our free credit score updated every 14 days from Credit.com and checking your own credit does not hurt your scores.
Keep in mind, too, that it does take time to build credit. It's not an overnight process. "Age of accounts" is one of the five main factors that go into credit scores, and it's tough to fudge that. At the same time, however, many consumers are pleasantly surprised to learn they can qualify for better and better credit offers, sometimes sooner than they thought possible, by following these guidelines.
More on Credit Reports and Credit Scores
Image: iStock