0 Comments
In case you haven't noticed, we get really excited about people checking their credit. We know that when people know what's affecting their credit, then they will have a better idea of how to make their credit better. It's not just us — a survey recently came out saying that regularly checking your credit can help you improve it.
But what if you finally decide to check your credit only to find out you don't have any? It would be confusing, to say the least. One of our readers recently experienced this.
I try applying to a lot of websites to check my credit score and every one of them says I have no credit history. Can someone please explain to me what does this even mean?
A credit history is pretty self-explanatory: It's a record of how you've used credit products, like loans and credit cards. So, if you you've never had a loan or a credit card, you're not going to have a credit history.
Everyone starts out that way, and there are a few ways to take that first step into the credit world. You could apply for a credit card designed for people with no credit or take out a credit-builder loan. You may want to consider asking a trustworthy family member or friend to co-sign a loan or credit card application, or you could ask to be added as an authorized user on one of their existing credit cards. (There are a lot of risks with co-signing, for both people involved, because you're tying your credit standing to someone else's financial behavior. It's important to weigh those risks if you consider going that route.)
For the First-Time Credit Builder
When you're initially building credit, there are a few things you should know. First, when you're picking a credit product, take the time to understand the details. For example, if you want to get a credit card, make sure you apply for a card that's geared toward people with credit like yours (there's no sense in applying for a "good credit" credit card when you have no credit history because you likely won't be approved), and take a look at other requirements of the card. Lots of credit cards for people with no credit require cardholders pay an annual fee or a deposit. You may need a bank account in order to open up a credit card, and you'll definitely need to have a way to pay the bill.
Credit card applicants younger than 21 must show proof of independent income to get a credit card, but consumers older than that can list household income on their applications, as long as they have access to it. Basically, because you have no history of using credit to show that you'll use your new credit responsibly, the creditor will want to see that you have the means to pay them back if they give you a line of credit.
Once you get a credit card or a loan, be sure to make the payments on time, because payment history has the greatest impact on your credit score. If you're using a credit card, you'll want to use as little of your available credit as possible, because that's really important to your credit score, too. (It's called your credit utilization rate, and it's generally recommended that you use less than 30%, ideally 10%, of your available credit if you want to have a good credit score.)
And, of course, when you get started using credit, you'll want to see how you're doing with it. You're entitled to free annual credit reports from each of the major credit reporting agencies, and you can get two free credit scores with regular updates from Credit.com.
A Credit Card for People with No Credit History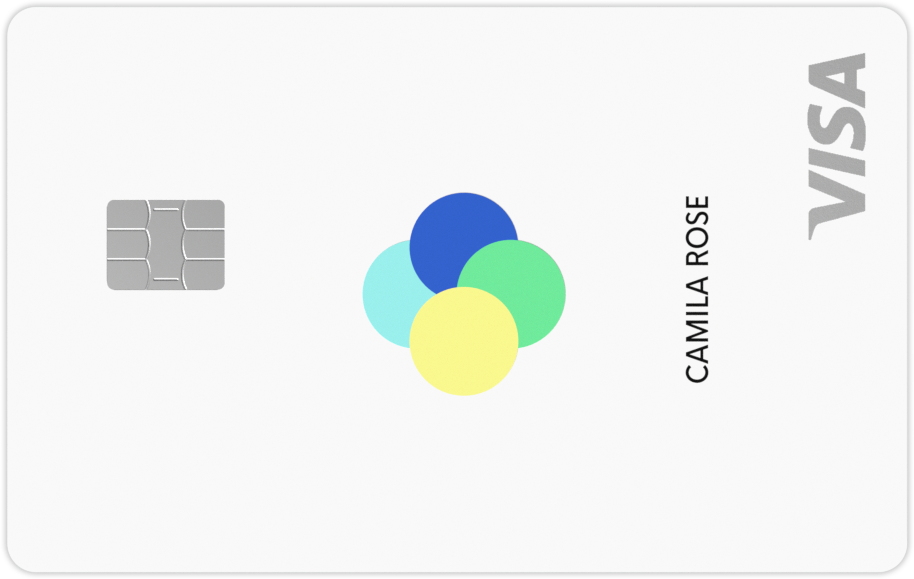 Petal Visa Credit Card
Card Details
---
Ongoing Apr:
14.49% - 25.49%
---
---
---
Credit Needed:
Fair-No Credit
Snapshot of Card Features
No fees whatsoever. No late fee, international fee, annual fee, or any-other-kind-of-fee, fee
Up to 1.5% cash back after making 12 on-time monthly payments
Variable APRs 14.49% - 25.49%
1% cash back on eligible purchases right away
Up to 10% cash back from select merchants
Build credit alongside tens of thousands of Petal Card members
Cash flow technology can help applicants without credit history get approved
$500 - $10,000 credit limits
Petal's mobile app makes it easy to manage your money, track your spending, and automate payments
No deposits required. Card issued by WebBank, Member FDIC
Card Details +
Image: SebastianGauert