0 Comments
[UPDATE: Some offers mentioned below have expired and/or are no longer available on our site. You can view the current offers from our partners in our credit card marketplace. DISCLOSURE: Cards from our partners are mentioned below.]
With graduation around the corner, you're probably looking for ways to build up your credit. After all, it plays a big role in many financial decisions.
You could always start with a secured credit card, which is ideal for those with a thin credit file or no credit. Or you could spring for one of the unsecured cards listed here, which were designed for new graduates. Whether you want cash back rewards or no annual fees, these cards have you covered as long as you swipe wisely.
Why We Picked It: Geared toward those with average credit, this card offers access to a higher credit line after you make your first five payments on time. This card has no foreign transaction fees.
Rewards Details: With this card, grads earn 1% cash back on every purchase. If they pay on time, they can boost their rewards to 1.25% for that month.
Annual Fee: None
APR: Variable 26.74% (Variable)

Why We Picked It: This card offers those with fair credit a chance to earn rewards.And it has an introductory APR of 0% intro on purchases for 15 months . After that though, be sure to pay it off regularly though as it does charge a somewhat steep interest rate after the introductory offer ends.
Rewards Details: Grads earn 1.5% cash back on every purchase every day. There's no limit to how much cash back you can earn, and cash back doesn't expire for the life of the account.
Annual Fee: $39
APR: 26.74% (Variable).
Why We Picked It: Graduates for whom school took a toll on finances or credit worthiness may benefit from a secured card. With a secured card, you put down a security deposit that acts as your credit line.
Other Perks: While this secured card charges an annual fee, it also charges a reasonable interest rate for a secured card. You can choose your security deposit amount too, which can be as low as $200 or as much as $3,000. And it helps you build credit.
Annual Fee: $35
APR: 18.89% (variable)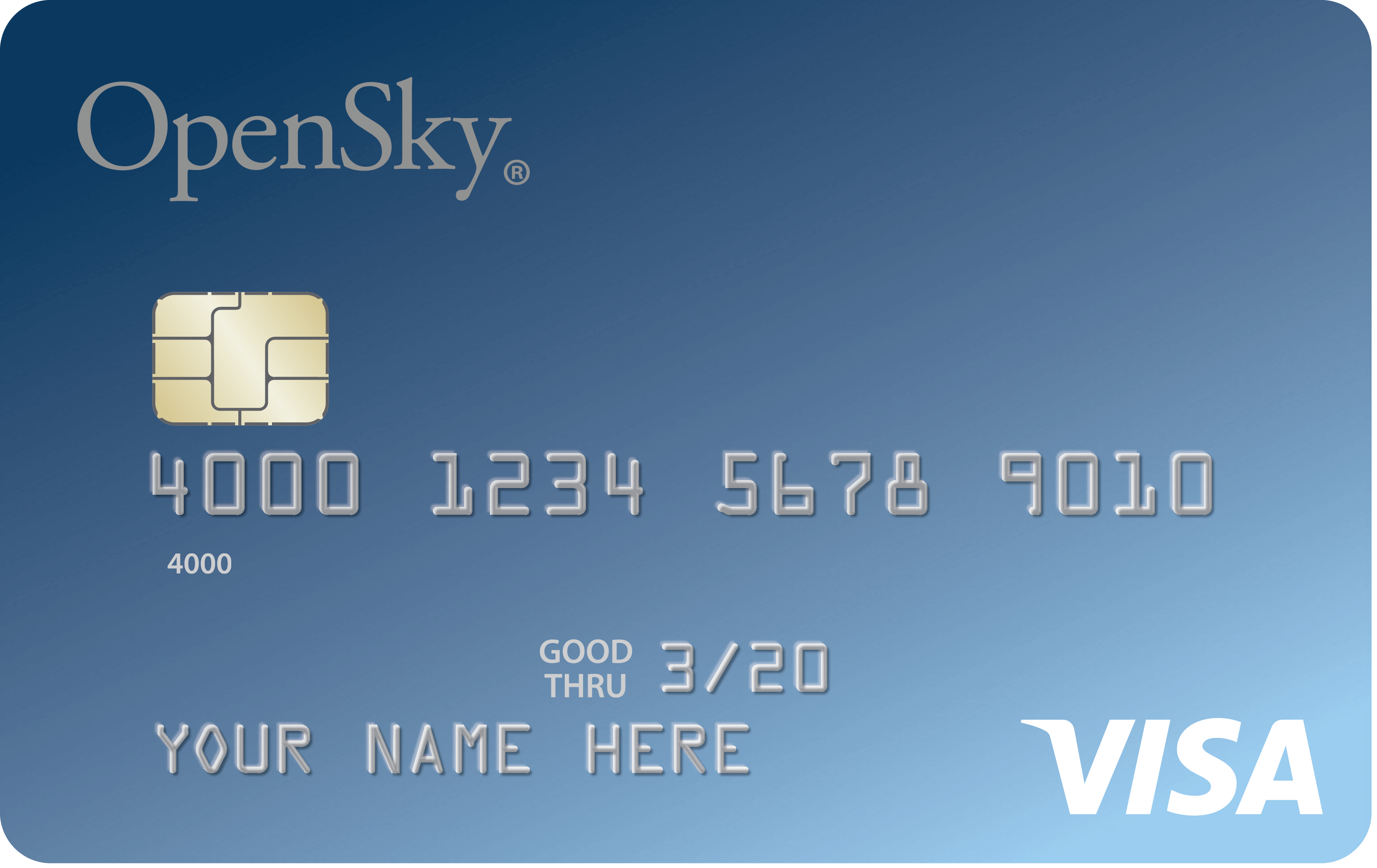 OpenSky® Secured Visa® Credit Card
Card Details
---
Ongoing Apr:
18.89% (variable)
---
---
---
Credit Needed:
Fair-Poor-Bad-No Credit
Snapshot of Card Features
Build Your Credit fast with our monthly reporting to all 3 major credit bureaus.
Choose your credit line as low as $200 up to $3000, secured by a fully-refundable* security deposit.
Security deposit needs to be submitted before the credit card can be issued.
No credit check necessary and no checking account required; apply in less than 5 minutes.
Extra credit when you need it, increase your credit line up to $5000
Access to online financial education.
*View our Cardholder Agreement located at the bottom of the application page for details of the card. Click the Apply Now button to get to the application page.
Card Details +
Before You Apply 
Remember, before you apply for any credit card it's a good idea to check the terms and conditions to make sure it's the right fit. Checking your credit is also another wise move, as you'll want to know if you're able to qualify. (You can view two of your credit scores for free on Credit.com.) If the APR is too high or you struggle with making payments on time, it may be best to wait until your credit's improved to apply or open a secured credit card designed for those with average credit.
Image: SrdjanPav
At publishing time, the cards listed here are offered through Credit.com product pages, and Credit.com is compensated if our users apply and ultimately sign up for this card. However, this relationship does not result in any preferential editorial treatment. This content is not provided by the card issuer(s). Any opinions expressed are those of Credit.com alone, and have not been reviewed, approved or otherwise endorsed by the issuer(s).
Note: It's important to remember that interest rates, fees and terms for credit cards, loans and other financial products frequently change. As a result, rates, fees and terms for credit cards, loans and other financial products cited in these articles may have changed since the date of publication. Please be sure to verify current rates, fees and terms with credit card issuers, banks or other financial institutions directly.