0 Comments
[UPDATE: Some offers mentioned below have expired and/or are no longer available on our site. You can view the current offers from our partners in our credit card marketplace. DISCLOSURE: Cards from our partners are mentioned below.]
One way to save some money if you're carrying credit card balances is to transfer the balance on one credit card with a high interest rate to another card with a lower rate. Some cards even offer 0% APRs for the first few months—potentially saving you a bunch of money in interest over the long run.
We found five cards that let you transfer a balance with no up-front APR, and many of these come with extra perks.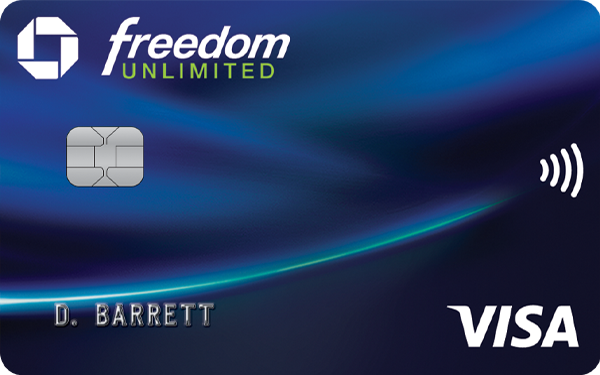 Chase Freedom Unlimited®
Card Details
Intro Apr:
0% for 15 months on purchases
---
Ongoing Apr:
16.49% - 25.24% Variable
---
Balance Transfer:
Intro: 0% for 15 months
---
---
Credit Needed:
Excellent-Good
Snapshot of Card Features
Earn a $150 Bonus after you spend $500 on purchases in your first 3 months from account opening.
Earn unlimited 1.5% cash back on all purchases.
0% Intro APR for 15 months from account opening on purchases and balance transfers, then a variable APR of 16.49 - 25.24%.
3% intro balance transfer fee when you transfer a balance during the first 60 days your account is open, with a minimum of $5.
No annual fee
No minimum to redeem for cash back
Cash Back rewards do not expire as long as your account is open
Card Details +
Get 0% APR on balances transfers and purchases for 15 months plus unlimited cash back rewards with the Chase Freedom Unlimited card. The Chase Freedom Unlimited credit card combines 0% APR on balance transfers and purchases for 15 months. The "unlimited" 1.5% cash back program applies to all purchases and doesn't require you to activate it or meet a minimum purchase amount—the cash is awarded automatically. In addition, the card has no annual fee and is available to people with excellent or good credit.
2. Citi Simplicity Card
A full 18 months of 0% APR on balance transfers and purchases makes the Citi Simplicity Card an attractive option for people looking to move debt. You also pay no annual fee, no late fees, and no penalty rates. The major caveat: you pay either a $5 or 5% balance transfer fee—so be wary of transferring large balances with this card.
3. Citi Double Cash Card
The Citi Double Cash Card is another no-annual-fee, 0% APR balance transfer card you can use to save money on high-interest balances. The Double Cash Card from Citi has an introductory rate that lasts for 18 months, and then you'll move to a 15.24% – 25.24% (Variable) APR, depending on your credit. Citi Double Cash Card also gives you twice the cash back rewards: 1% when you make a purchase and another 1% when you pay off the purchase.
For pristine credit holders, the Mastercard Black Card offers 0% APR balance transfers for 15-months plus lots of fancy perks. If you have a stellar credit score, you might be approved for the prestigious, stainless steel Mastercard Black Card. You won't pay any annual interest for the first 15 months on balance transfers, but you will have to pay a hefty $495 annual fee. That fee gets you access to Mastercard's luxury gifts, rewards, travel, and 24/7 concierge benefits and services.
A luxury card for luxury shoppers, the Mastercard Gold Card is a precious metal-plated option that Donald Trump would be proud of.
Want a truly luxurious credit card experience? The Mastercard Gold Card—which is literally plated with 24-karat gold—offers the same high-end benefits of the Mastercard Black Card plus even more luxurious advantages. Like Mastercard Black Card users, you can transfer balances and carry them for up to 15-months with 0% APR. In addition, you get a $200 airline credit each year. The catch: you've got to have supremely excellent credit and pay the $995 annual fee.
Before you apply for any credit card, learn your credit score so you can shop for cards that you're likely to qualify for. And you can start today—get your credit report card for free from Credit.com.
The Chase Freedom Unlimited Card, Citi Simplicity Card, Citi Double Cash Card, Mastercard Black Card, and Mastercard Gold Card may be offered through Credit.com product pages, and Credit.com is compensated if users apply for or enroll in any of these cards. This relationship does not result in any preferential editorial treatment.
Note: It's important to remember that interest rates, fees and terms for credit cards, loans and other financial products frequently change. As a result, rates, fees, and terms for credit cards, loans, and other financial products cited in these articles may have changed since the date of publication. Please be sure to verify current rates, fees, and terms with credit card issuers, banks, or other financial institutions directly.
More on Credit Cards:
Image: iStock