0 Comments
In the wake of the Great Recession and subsequent credit crisis, many Americans found themselves afraid of debt and eager to avoid anything that could be associated with it, such as a credit card. Certainly, it's possible for any credit card user to make a costly mistake, but are credit cards really that scary?
Here are four reasons people fear their cards, along with some tips on how to deal with these fears.
1. Fear of Overspending
This is an important concern as some people find themselves using their credit card to spend more than they should. But it's important to know that other forms of payment are not immune to this problem, and many people find that their cash is "burning a hole" in their pocket or that it's too easy for them to simply write a check. Instead, try leveraging the strength of a credit card, which is its ability to track your spending in real time. Keep a close eye on your account online, and be sure to use its mobile app, if available. With most accounts, you can even set alerts to remind you when your spending has reached a preset threshold, something you just can't do with cash.
2. Fear of Missing Your Payment Due Date
When you miss a credit card payment, you will likely incur costly late fees and penalty interest charges, but it doesn't have to be that way. First, you can take steps to avoid late payments, such as setting up online reminders, or even using your card issuer's auto-payment system. But if that's still not enough, then you might also want to try using a card that has no late fees or penalty interest rates such as the PenFed Promise or the Citi Simplicity (reviewed here). In addition, the Discover it card has no penalty interest rate, and will automatically waive a cardholder's first late payment fee. However, even without the fees, you risk being reported late to the credit reporting agencies, and that can hurt your credit scores. It's better to set up reminders so that you pay on time. (You can see how your payment history is impacting your credit scores for free on Credit.com.)
3. Fear of Annual Fees
One of the reasons some people cite for avoiding credit cards is the annual fees. While the annual fees on premium credit cards are often justified by the rewards and benefits offered, you can also apply for some great credit cards that don't have any annual fees at all. For example, the Citi Double Cash card offers a highly competitive 2% cash back on all purchases (1% when you make the purchase, and 1% when you pay your bill), with no annual fee. (The card is reviewed here.) In addition, the Discover it (reviewed here) features 5% cash back on up to $1,500 spent each quarter at select categories of merchants, and 1% cash back on all other purchases, also with no annual fee. Finally, the Chase Slate (reviewed here) has no annual fee and a 15-month 0% APR balance transfer offer.
4. Fear of 'Gotcha' Fees
Once credit card users get past the obvious fees like annual fees and late fees, there are still other charges that they might be concerned about. For example, many credit cards charge a foreign transaction fee of 3% on all charges processed outside of the U.S. In addition, most credit cards charge cash advance fees and balance transfer fees that can be very costly. Thankfully, there are simple cards that don't have one or all of these fees. (You can check out the winners of this year's Simplest Credit Cards in America for options that might work for you.)
Note: It's important to remember that interest rates, fees and terms for credit cards, loans and other financial products frequently change. As a result, rates, fees and terms for credit cards, loans and other financial products cited in these articles may have changed since the date of publication. Please be sure to verify current rates, fees and terms with credit card issuers, banks or other financial institutions directly.
More on Credit Reports & Credit Scores:
Image: iStock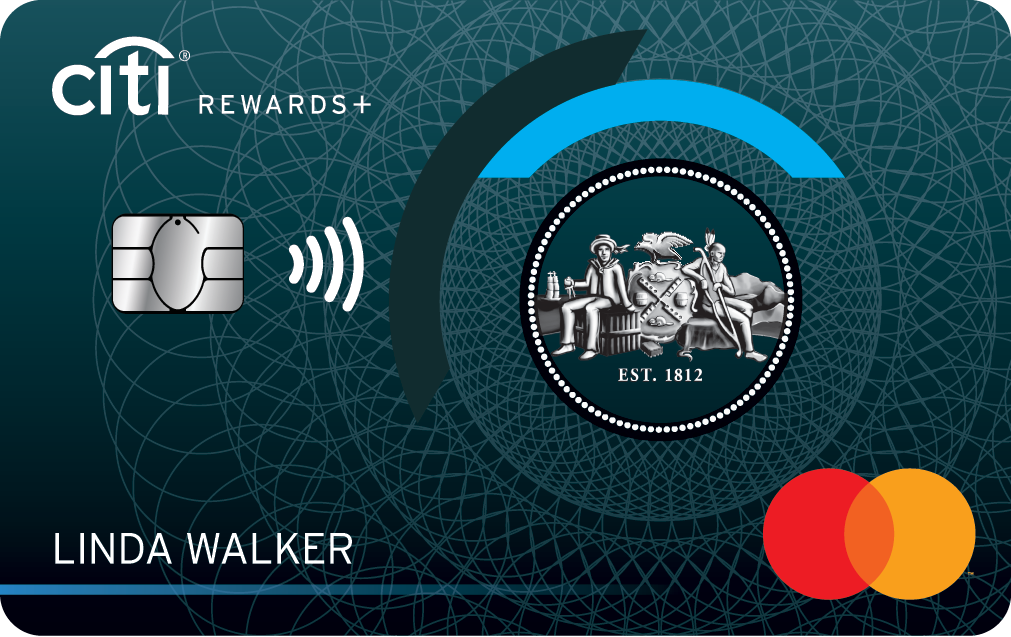 Citi Rewards+℠ Card
Card Details
Intro Apr:
0% for 15 months on Purchases
---
Ongoing Apr:
13.49% - 23.49% (Variable)
---
Balance Transfer:
0% for 15 months on Balance Transfers
---
---
Credit Needed:
Excellent-Good
Snapshot of Card Features
The Citi Rewards+℠ Card - the only credit card that automatically rounds up to the nearest 10 points on every purchase - with no cap.
Earn 15,000 bonus points after you spend $1,000 in purchases with your card within 3 months of account opening; redeemable for $150 in gift cards at thankyou.com
0% Intro APR on balance transfers and purchases for 15 months. After that, the variable APR will be 13.49% - 23.49%, based on your creditworthiness. Balance transfer fee — either $5 or 3% of the amount of each transfer, whichever is greater.
Earn 2X ThankYou® Points at Supermarkets and Gas Stations for the first $6,000 per year and then 1X Points thereafter. Plus, earn 1X Points on All Other Purchases.
The standard variable APR for Citi Flex Plan is 13.49% - 23.49%, based on your creditworthiness. Citi Flex Plan offers are made available at Citi's discretion.
Card Details +