0 Comments
[UPDATE: Some offers mentioned below have expired and/or are no longer available on our site. You can view the current offers from our partners in our credit card marketplace. DISCLOSURE: Cards from our partners are mentioned below.]
There's another credit card available for cash-back enthusiasts, as Alliant Credit Union just introduced their Alliant Cashback Visa Signature Card. It seems like everyone is joining the cash-back card game lately — from Amazon's new 5% cash-back card to PenFed's cash-back card — and now Alliant has joined the bunch.
This new plastic from Alliant offers cardholders 3% cash back for the first year, a competitive reward. The cash-back rate decreases to 2.5% back after the first year, but that's still a decent offer.
So how do you decide if this new plastic is something you want to add to your wallet? It depends on what you want from a new rewards credit card and if you can afford any additional fees (think annual fees, foreign transaction fees and interest charges). It also depends on whether you want to become an Alliant member if you're not already.
What Is Alliant?
Alliant is a member-based credit union, headquartered in Chicago, that provides banking, loans, investment services, insurance and credit cards to its members. To get this new cash-back card, which is part of the Visa Signature family, you'll need to be an Alliant member. (You can read about what you get with Visa Signature cards here.)
To qualify to become an Alliant member, you must be one of the following:
An employee or retiree of one of Alliant's employee affiliates
A resident of a qualifying Chicago-area community
A member of a qualifying organization (such as select unions and associations)
An immediate family member of an existing member
A contributor to Foster Care to Success
What Does the Card Offer?
As we mentioned, cardholders earn 3% cash back on all purchases for the first year of having the card, which dips to 2.5% in subsequent years. There are no limits to cash-back rewards and no foreign transaction fees associated with this card. It also comes with additional car-rental insurance, advanced security features and extended warranties for qualifying purchases.
These perks come at a price. The card has an annual fee of $59, which is waived the first year. Balance transfers incur a fee of 3% of the amount of each transfer. The annual percentage rate (APR) on purchases and balance transfers is a variable 10.74% to 23.74%, based on your creditworthiness so those who can qualify for the lowest available APR will get a very attractive rate if they have to carry a balance. To give context in relation to another cash-back card, the Discover it card (read our review here) comes with a .
Finding the Right Cash-Back Card for You
According to Alliant, the card was designed for high spenders. Michelle Goeppner, Alliant's senior manager of credit product strategy, said, Alliant had conversations with Alliant members and nonmembers that led to the card's simple cash-back policy.
"You earn the same high cash-back rate on all purchases, taking the guesswork out of using this card," Goeppner said in a press release.
There are a lot of cash-back cards on the market, so you'll want to compare them all so you get a good idea of which card may be right for you. They all come with their own perks and costs so it's important to do your research.
Make Sure You Know Your Score 
This new Alliant card is intended for consumers with excellent credit. If you're not sure about your credit, you should check before applying. (You can get two free credit scores on Credit.com.) After all, you don't want to apply for the card, get the hard inquiry on your credit (and subsequent ding to your scores) just to be denied. If you discover your score isn't where it needs to be to qualify for this cash-back card, you can take steps — like paying down debt and remedying any errors on your credit report — to improve your score before you apply for it.
Image: Mikolette
At publishing time, the PenFed Power Cash Rewards Visa Signature Card and Discover it cards are offered through Credit.com product pages, and Credit.com is compensated if our users apply and ultimately sign up for this card. However, this relationship does not result in any preferential editorial treatment. This content is not provided by the card issuer(s). Any opinions expressed are those of Credit.com alone, and have not been reviewed, approved or otherwise endorsed by the issuer(s).
Note: It's important to remember that interest rates, fees and terms for credit cards, loans and other financial products frequently change. As a result, rates, fees and terms for credit cards, loans and other financial products cited in these articles may have changed since the date of publication. Please be sure to verify current rates, fees and terms with credit card issuers, banks or other financial institutions directly.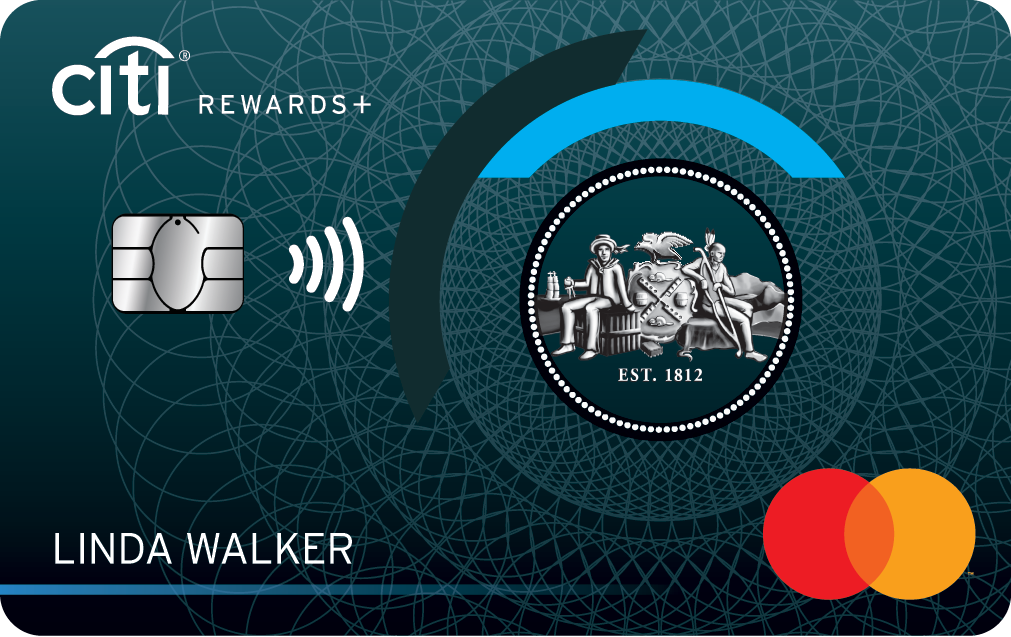 Citi Rewards+℠ Card
Card Details
Intro Apr:
0% for 15 months on Purchases
---
Ongoing Apr:
13.49% - 23.49% (Variable)
---
Balance Transfer:
0% for 15 months on Balance Transfers
---
---
Credit Needed:
Excellent-Good
Snapshot of Card Features
The Citi Rewards+℠ Card - the only credit card that automatically rounds up to the nearest 10 points on every purchase - with no cap.
Earn 15,000 bonus points after you spend $1,000 in purchases with your card within 3 months of account opening; redeemable for $150 in gift cards at thankyou.com
0% Intro APR on balance transfers and purchases for 15 months. After that, the variable APR will be 13.49% - 23.49%, based on your creditworthiness. Balance transfer fee — either $5 or 3% of the amount of each transfer, whichever is greater.
Earn 2X ThankYou® Points at Supermarkets and Gas Stations for the first $6,000 per year and then 1X Points thereafter. Plus, earn 1X Points on All Other Purchases.
The standard variable APR for Citi Flex Plan is 13.49% - 23.49%, based on your creditworthiness. Citi Flex Plan offers are made available at Citi's discretion.
Card Details +