1 Comment
[Update: Some offers mentioned below have expired. For current terms and conditions, please see card agreements. Disclosure: Cards from our partners are mentioned below.]
Looking for a way to put the cache of an American Express card into your wallet without jumping through the hoops of actually becoming a member? Or maybe you just need a prepaid debit card that doesn't charge outrageous fees?
American Express released a new card this week that lets you do both. In an industry that predominantly targets low-income people for cards with high fees, the American Express Prepaid Card does exactly the opposite, experts say.
"The fees are better than what we usually see with prepaid debit cards," says Beverly Blair Harzog, a credit and debit card expert with Credit.com.
[Related articles: News on prepaid debit cards]
Gone are fees for buying, maintaining and reloading the card. Consumers will get one free ATM withdrawal per month using the card, and after that will be charged $2 every time they withdraw cash.
"We stripped away the nuisance fees and designed an everyday payment card with superb customer service and benefits," Dan Schulman, chief of business development for American Express, says in a press release.
For consumers, the American Express Prepaid Card will be cheaper than most similar cards because unlike most prepaid companies, American Express is a financial services behemoth with its own network of swipe machines already located inside millions of retail stores. Merchants already pay for the terminals, and those fees will help cover the costs of providing the new cards, says Ben Jackson, a senior analyst at Mercator, a market research firm.
"It's coming from a company that's much more vertically-integrated than a lot of other prepaid companies," Jackson says.
Meanwhile, introducing a prepaid card now helps American Express on a number of fronts, Jackson says. Consumers continue to switch from credit to debit cards as their primary way of buying things, according to many studies, including this one by the Boston branch of the Federal Reserve. Moving into prepaid cards enables American Express to attract those customers.
In addition, the Durbin amendment will take effect in July, which will severely limit the fees that credit card companies can charge every time consumers swipe debit cards linked to a checking or savings account. Prepaid cards are not covered by the new rules.
[Resource: Get your free Credit Report Card]
"American Express has a number of opportunities with this card," Jackson says. "They can tap into that consumer desire to have the ability to spend electronically without running up household debt, and at the same time deal with the issue that offering debit is going to become a lot less profitable."
Traditionally, prepaid debit cards have come with high fees, and they've been marketed primarily to low-income people as a way to keep track of their spending and avoid even costlier payment methods like payday loans and cash checking services. Does entering the prepaid market cheapen the American Express brand, which is built on an image of luxury and exclusivity?
Not necessarily. As the prepaid market expands, it's also growing more diverse.
"There's a popular idea that prepaid cards are only of interest to people without bank accounts, on the lower end of the income scale," says Jackson. "AmEx is realizing there is an opportunity here to appeal to a different set of consumers than just the traditional prepaid target market."
Image: American Express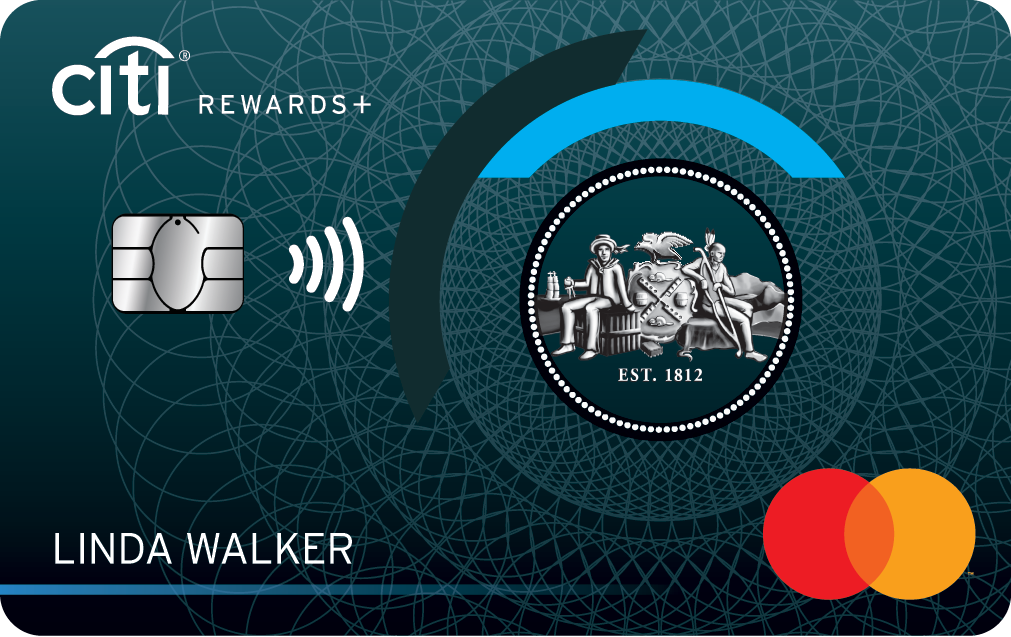 Citi Rewards+℠ Card
Card Details
Intro Apr:
0% for 15 months on Purchases
---
Ongoing Apr:
13.49% - 23.49% (Variable)
---
Balance Transfer:
0% for 15 months on Balance Transfers
---
---
Credit Needed:
Excellent-Good
Snapshot of Card Features
The Citi Rewards+℠ Card - the only credit card that automatically rounds up to the nearest 10 points on every purchase - with no cap.
Earn 15,000 bonus points after you spend $1,000 in purchases with your card within 3 months of account opening; redeemable for $150 in gift cards at thankyou.com
0% Intro APR on balance transfers and purchases for 15 months. After that, the variable APR will be 13.49% - 23.49%, based on your creditworthiness. Balance transfer fee — either $5 or 3% of the amount of each transfer, whichever is greater.
Earn 2X ThankYou® Points at Supermarkets and Gas Stations for the first $6,000 per year and then 1X Points thereafter. Plus, earn 1X Points on All Other Purchases.
The standard variable APR for Citi Flex Plan is 13.49% - 23.49%, based on your creditworthiness. Citi Flex Plan offers are made available at Citi's discretion.
Card Details +