0 Comments
[Update: Some offers mentioned below have expired.]
Comenity Bank recently released a rewards credit card for entertainment enthusiasts: the Saturday Night Live Mastercard.
Comenity manages more than 125 retail credit programs, according to its website, offering rewards programs for brand-loyal customers. For SNL credit cardholders, the bulk of those rewards points will come from making entertainment-related purchases, and points can be redeemed for "exclusive content, merchandise and even tickets," the card site says.
Perhaps you're thinking, "At last! A card that will reward me for purchasing all the cowbells I could ever want!" That's certainly one way to do it, but a bulk order of cowbells probably doesn't qualify as an entertainment purchase (though SNL enthusiasts would probably disagree).
The fastest way to earn rewards would be to make entertainment purchases on Saturdays: You earn four points per $1 on such purchases, compared to the two points per $1 spent on entertainment on other days and the one point per $1 on all other purchases. Mastercard's purchase coding determines which transactions meet the entertainment criteria.
If you live in a van down by the river, this card probably isn't for you. Consumers who carry balances on their credit cards generally don't benefit from rewards credit cards, because these types of cards typically carry high interest rates, which typically outweigh the value of any earned rewards. For SNL fans who have good credit and plan on paying their statement balances every month, this card provides a good trade-off for consuming mass quantities of whatever you like (as long as you can afford it). When used responsibly, credit cards help you build good credit (unlike another show-themed product, the Walking Dead line of prepaid debit cards — because activity on prepaid debt cards isn't reported to the credit reporting agencies).
Charging things you can't afford to a credit card, particularly one with a high interest rate, is a sure path to credit card debt, which could eventually lead to a lower credit score if your balance creeps closer to your credit limit. The less you use of your available credit, the better, but it's also crucial to pay your bill on time, no matter if you're paying the statement in full or not.
One more thing about this card: There's a sign-up bonus. If you spend $500 or more within the first 180 days of opening an SNL credit card, you receive a "cardholder exclusive SNL leather wallet."
Well, isn't that special?
More on Credit Cards:
Image: gdfoto1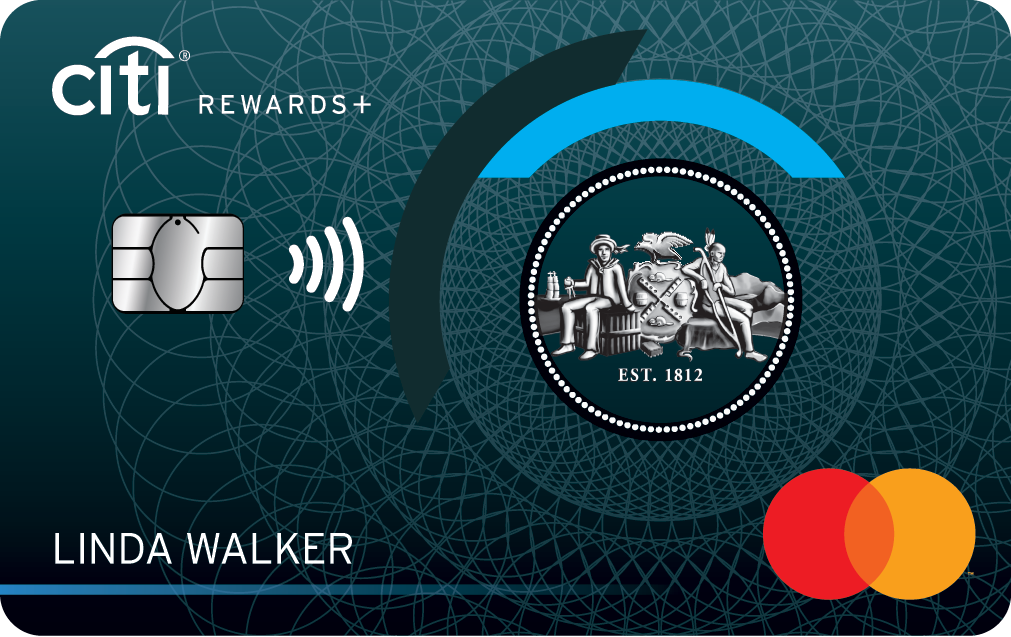 Citi Rewards+℠ Card
Card Details
Intro Apr:
0% for 15 months on Purchases
---
Ongoing Apr:
13.49% - 23.49% (Variable)
---
Balance Transfer:
0% for 15 months on Balance Transfers
---
---
Credit Needed:
Excellent-Good
Snapshot of Card Features
The Citi Rewards+℠ Card - the only credit card that automatically rounds up to the nearest 10 points on every purchase - with no cap.
Earn 15,000 bonus points after you spend $1,000 in purchases with your card within 3 months of account opening; redeemable for $150 in gift cards at thankyou.com
0% Intro APR on balance transfers and purchases for 15 months. After that, the variable APR will be 13.49% - 23.49%, based on your creditworthiness. Balance transfer fee — either $5 or 3% of the amount of each transfer, whichever is greater.
Earn 2X ThankYou® Points at Supermarkets and Gas Stations for the first $6,000 per year and then 1X Points thereafter. Plus, earn 1X Points on All Other Purchases.
The standard variable APR for Citi Flex Plan is 13.49% - 23.49%, based on your creditworthiness. Citi Flex Plan offers are made available at Citi's discretion.
Card Details +