0 Comments
[UPDATE: Some offers mentioned below have expired and/or are no longer available on our site. You can view the current offers from our partners in our credit card marketplace. DISCLOSURE: Cards from our partners are mentioned below.]
Collecting credit card miles can be easy — you spend money on a credit card and the points accrue on your statements. But any consumers find that the tough part can be redeeming those credit card miles. Unfortunately, many airlines continue to increase the number of miles required to redeem awards, and make fewer seats available for mileage tickets at the lowest mileage levels.
So how can you redeem the miles you earned from your credit card? It depends on how the miles are earned.
How to Redeem Miles With Airline Frequent-Flier Programs
The most common type of credit card miles are those awarded in frequent-flier programs run by airlines. The advantage of these programs is that the miles can offer tremendous value, especially when used for expensive flights with little notice, or pricey premium-class international tickets. Yet these programs tend to change the rules, often making it difficult for travelers to redeem their miles when and where they want to. Although most of these programs do not have blackout dates, some impose strict capacity controls on award seats so that there are relatively few times that you can redeem your miles at the lowest levels offered, sometimes called the "saver" level. At the same time, airlines are eager to offer plenty of award seats, but at much higher mileage levels that can dramatically reduce the value of your miles.
The key to realizing the most value from these programs is to understand all of the rules, and to exhaustively search for awards at the lowest mileage levels. In many cases, the best options are available for flights on the airline's international partners, which are usually priced at the "saver" level. Unfortunately, some of these international partners cannot be searched for, or booked, online. Therefore, you have to call the airline to book these awards. Finally, there are specialized travel agents that are available to help you redeem your airline miles at the lowest millage rates, but you often have to pay for these services.
How to Redeem Miles Offered By Banks
Some credit card issuers now offer products that allow you to earn miles with a bank, not an airline. Cards that earn miles with these programs include the Barclaycard Arrival Plus, the Capital One Venture Rewards (reviewed here) and the Discover it Miles. With these cards, miles are worth a penny each as statement credits towards most travel-related purchases including airfare, hotels, car rentals, cruises and even tours. The advantage of these miles is that there are no blackout dates or capacity controls, and the value of your miles is directly linked to the price of the travel you are purchasing. You book travel the way you normally do, and then you go online, select an eligible charge, and redeem your miles. In addition, you are guaranteed to receive a penny in value for your miles, and you can use your miles to pay for the entire cost of a reservation, including taxes and fees. The disadvantage is that you will almost never get more than one cent in value from your miles — something that is possible when you redeem an airline's frequent-flier miles for the most expensive tickets.
How to Use Rewards Points That Can Be Transferred to Airline Miles
There is a third way to earn miles from your credit cards that can be the most rewarding, but also the most difficult to understand. These are the miles earned from credit cards that offer points that can be transferred to miles with multiple different carriers. For example, the Chase Sapphire Preferred (reviewed here) offers Ultimate Rewards points that can be transferred to United, British Airways, Southwest and others. Other examples include American Express Ultimate Rewards, Citi ThankYou points and the Starwood Preferred Guest program.
Before converting your points to miles, you need to figure out which program is going to offer you the awards that best suit your needs. Then, you transfer the points to miles with a particular airline program, before finally redeeming the miles for the flight you want. These awards require extra time to plan, but the effort can pay off when you are able to use your credit card rewards for the most valuable airline mileage awards available.
By understanding the different types of credit card miles, and how to redeem them, you can get where you need to go using fewer miles than you might have thought. If you're planning on getting a new credit card to earn more travel rewards, it's important to know where you stand. Rewards credit cards often require good or excellent credit scores from applicants, so you can see where you stand by checking your credit scores for free on Credit.com.
Note: It's important to remember that interest rates, fees and terms for credit cards, loans and other financial products frequently change. As a result, rates, fees and terms for credit cards, loans and other financial products cited in these articles may have changed since the date of publication. Please be sure to verify current rates, fees and terms with credit card issuers, banks or other financial institutions directly.
More on Credit Cards:
Image: iStock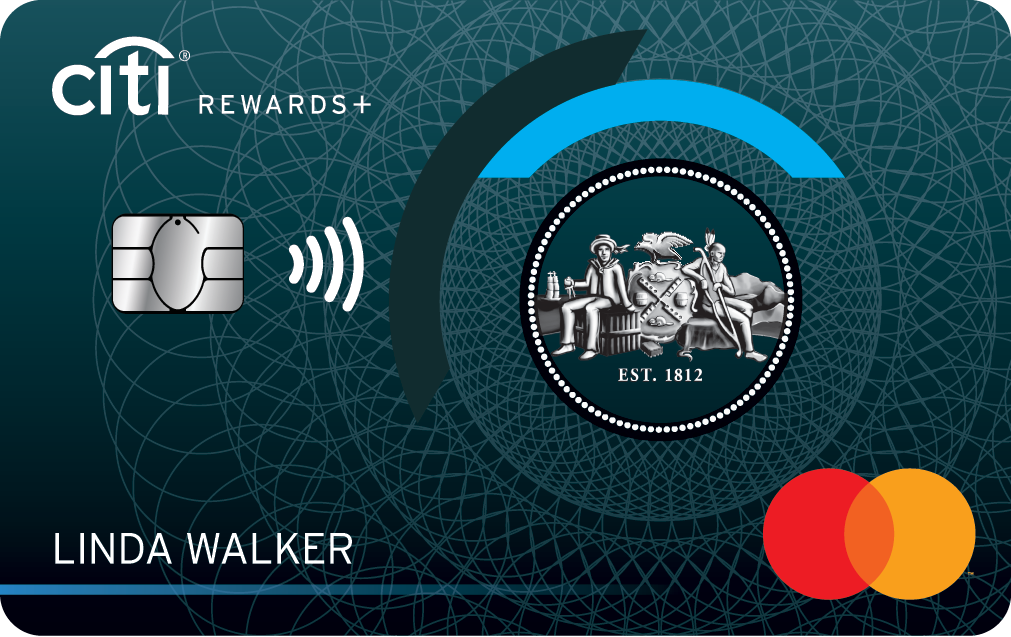 Citi Rewards+℠ Card
Card Details
Intro Apr:
0% for 15 months on Purchases
---
Ongoing Apr:
13.49% - 23.49% (Variable)
---
Balance Transfer:
0% for 15 months on Balance Transfers
---
---
Credit Needed:
Excellent-Good
Snapshot of Card Features
The Citi Rewards+℠ Card - the only credit card that automatically rounds up to the nearest 10 points on every purchase - with no cap.
Earn 15,000 bonus points after you spend $1,000 in purchases with your card within 3 months of account opening; redeemable for $150 in gift cards at thankyou.com
0% Intro APR on balance transfers and purchases for 15 months. After that, the variable APR will be 13.49% - 23.49%, based on your creditworthiness. Balance transfer fee — either $5 or 3% of the amount of each transfer, whichever is greater.
Earn 2X ThankYou® Points at Supermarkets and Gas Stations for the first $6,000 per year and then 1X Points thereafter. Plus, earn 1X Points on All Other Purchases.
The standard variable APR for Citi Flex Plan is 13.49% - 23.49%, based on your creditworthiness. Citi Flex Plan offers are made available at Citi's discretion.
Card Details +