0 Comments
When choosing a credit card, it's crucial to identify your needs. A card's terms and benefits have to work with your situation, so it's not a decision that can be based on what your friends have in their wallets.
One of the first things to ask yourself is why you want a credit card, and it's just as important to ask why you want it right now. Answers to those questions will point you toward the kind of card that's best for you.
People want credit cards for a variety of reasons: to establish credit, build credit, finance a large purchase, save money or earn rewards.
When to Consider a Low-Interest Card
For those starting to build their credit portfolios, a lack of history may mean low limits or difficulty qualifying. Compare your options of traditional cards and secured cards, and remember that prepaid cards do not help build credit. Also note that while it's always best to pay your credit card bill in full, carrying a balance can sometimes be unavoidable, so shoot for a card with a lower interest rate if you can get it.
A card's interest rate is especially important if your reason for getting a credit card is to pay for something expensive. This isn't to say consumers should buy things they can't afford (they shouldn't), but sometimes a new computer is necessary, and payments will need to be spread over several months in order to maintain a practical budget. Look for offers with 0% APR promotional financing.
Additionally, if you have a card with a high interest rate, transferring that balance to a new card with a lower rate will make it easier to attack your credit card debt and save money in the long run. If this is your game plan, make sure to read the fine print for fees and other terms so you can determine if the change will truly help you save money.
Careful research is a crucial step for anyone looking for a new credit card, even those who have excellent credit and little or no debt. If you're responsible with a credit card, you can find some fantastic rewards for your spending.
When to Consider a Rewards Card
If you decide you want a rewards credit card, consider whether you tend to pay your balance in full each month, or carry a balance. Rewards credit cards can encourage spending, and they are not a good choice for people who carry a balance.  These types of credit cards often come with higher interest rates, too, so if you carry a balance, the money you pay in finance charges will, over time, outweigh the benefits of the rewards you get from the card.
However, if you pay your balance off each month, and you're looking to maximize your spending power with a rewards card, think about what you need most.
Do you drive a lot? Cash back on gas or fuel cards are a great perk. Frequent flier? Explore travel cards. Brand-loyal consumers should also consider retail rewards cards to take advantage of store points and discounts.
The importance of thorough research can't be emphasized enough. Comparison shopping for credit cards will help you make a good choice.
But before you do that, get a clear picture of your credit history. Getting your free Credit Report Card from Credit.com will allow you to see your credit score — a huge factor in qualifying for a card — and you'll be able to decide if a new credit card will help you improve your standing. Finding a credit card is a bit like matchmaking, and you can't expect to find a perfect fit before you fully understand what kind of card you're looking for and how you'll use it.
Image: iStock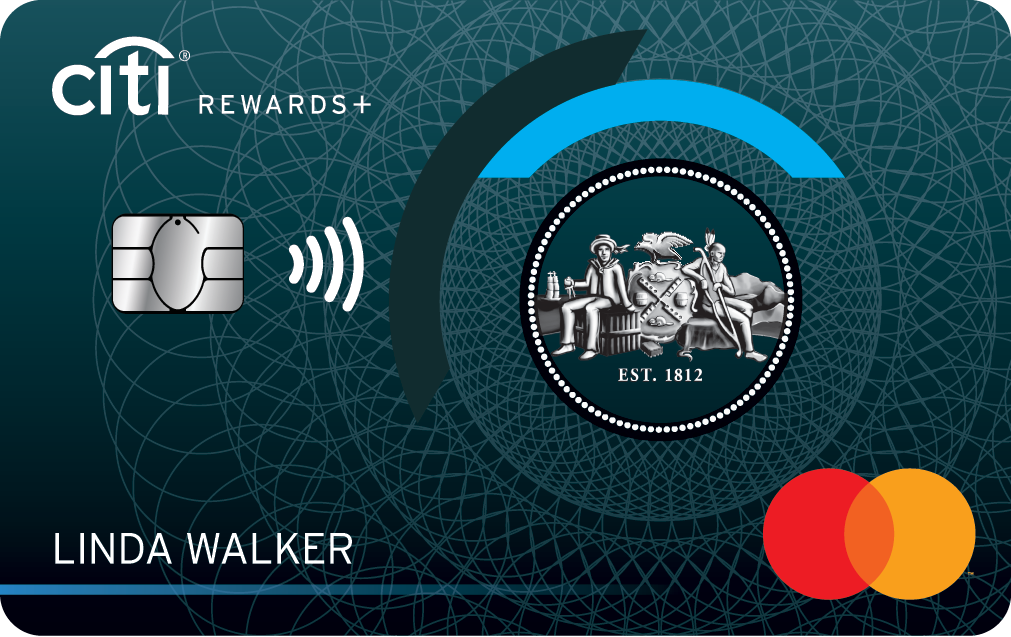 Citi Rewards+℠ Card
Card Details
Intro Apr:
0% for 15 months on Purchases
---
Ongoing Apr:
13.49% - 23.49% (Variable)
---
Balance Transfer:
0% for 15 months on Balance Transfers
---
---
Credit Needed:
Excellent-Good
Snapshot of Card Features
The Citi Rewards+℠ Card - the only credit card that automatically rounds up to the nearest 10 points on every purchase - with no cap.
Earn 15,000 bonus points after you spend $1,000 in purchases with your card within 3 months of account opening; redeemable for $150 in gift cards at thankyou.com
0% Intro APR on balance transfers and purchases for 15 months. After that, the variable APR will be 13.49% - 23.49%, based on your creditworthiness. Balance transfer fee — either $5 or 3% of the amount of each transfer, whichever is greater.
Earn 2X ThankYou® Points at Supermarkets and Gas Stations for the first $6,000 per year and then 1X Points thereafter. Plus, earn 1X Points on All Other Purchases.
The standard variable APR for Citi Flex Plan is 13.49% - 23.49%, based on your creditworthiness. Citi Flex Plan offers are made available at Citi's discretion.
Card Details +