0 Comments
When I was 16, my parents sat me down for "the talk." They told me it was a lot of responsibility, but they thought it was time for me to get my first credit card. I was driving and more independent so they thought it was good for me to have a credit card for emergencies. With a discussion of the rules and an explanation of limits, I was allowed to begin my journey to the plastic lifestyle. As an authorized user on my parent's credit card account, I got a good lesson on the common missteps of credit card usage and how to avoid them.
While I had a positive experience with my credit card, there are plenty of risks involved with giving teens their first plastic rectangle. It's important to review the benefits and drawbacks carefully before making such a big decision.
The Pros of Plastic
Credit cards provide a way to build credit, giving your teen a high rating that can show responsibility to future lenders and employers. It is also a way to supervise your child's spending habits and teach financial lessons, like making payments. This can be a good preparatory measure for renting apartments and getting mortgages. Parents can dictate the card be only used for emergencies, allow regular, agreed-upon purchases or even just set a monthly limit on usage.
In addition, allowing your teen to have a credit card can eliminate the risk of carrying too much cash that can be lost or stolen. Most card companies have anti-theft practices that discontinue card use if unusual activity is suspected. Furthermore, cards provide a high level of convenience for online and in-person shopping. There are also rewards programs in place that can benefit the whole family.
This is also an excellent time to start teaching them about how credit is built, and how checking credit can help track one's credit-building progress. Show them how to access free annual credit reports through AnnualCreditReport.com, and introduce them to free credit score tools (such as those on Credit.com).
Credit Card Caveats
Perhaps the scariest part of letting children have a credit card is the potential for them to max out their card. This provides the ability to build debt – it only takes a few moments to make purchases you can't pay back. They may not understand the difference between the loan of credit cards vs. buying items with cash, thus not taking full responsibility of their charges on the card. And ultimately, any unnecessary card fees, overage charges or payments the teen cannot afford falls on the parents since their name is also attached to the card.
It is also another chore for the parents to fit into their busy life, explaining rules, enforcing consequences and reviewing the bill each month. As it can be way too tempting for a teen to be able to spend themselves into debt or carry a balance month to month, it may be a better strategy to start by providing your teen with a checking and savings account first, then move onto an ATM or debit card before choosing a credit card.
Everyone's teens and financial situations are different – it's important to consider the best way to implement the charging process with your teen or if it is better to wait until they get a bit older and more responsible.
More on Credit Cards:
Image: BananaStock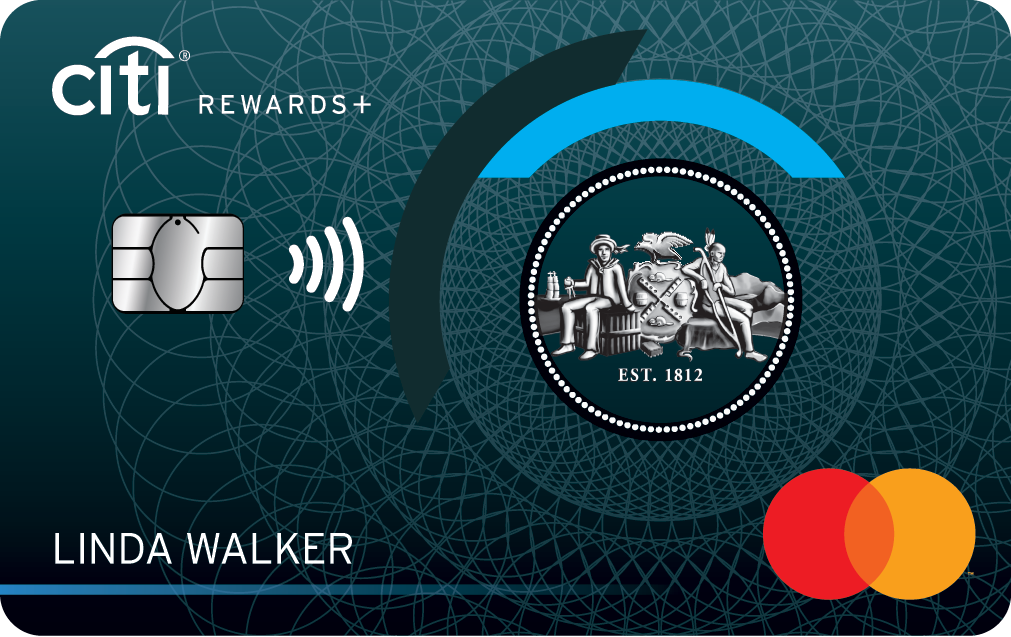 Citi Rewards+℠ Card
Card Details
Intro Apr:
0% for 15 months on Purchases
---
Ongoing Apr:
13.49% - 23.49% (Variable)
---
Balance Transfer:
0% for 15 months on Balance Transfers
---
---
Credit Needed:
Excellent-Good
Snapshot of Card Features
The Citi Rewards+℠ Card - the only credit card that automatically rounds up to the nearest 10 points on every purchase - with no cap.
Earn 15,000 bonus points after you spend $1,000 in purchases with your card within 3 months of account opening; redeemable for $150 in gift cards at thankyou.com
0% Intro APR on balance transfers and purchases for 15 months. After that, the variable APR will be 13.49% - 23.49%, based on your creditworthiness. Balance transfer fee — either $5 or 3% of the amount of each transfer, whichever is greater.
Earn 2X ThankYou® Points at Supermarkets and Gas Stations for the first $6,000 per year and then 1X Points thereafter. Plus, earn 1X Points on All Other Purchases.
The standard variable APR for Citi Flex Plan is 13.49% - 23.49%, based on your creditworthiness. Citi Flex Plan offers are made available at Citi's discretion.
Card Details +