Redirected//
When it come to credit cards, students are in a tough spot. On the one hand, there are a number of reasons why they'll want one, including security, convenience and the chance to build their credit history before graduation. At the same time, many students are young adults who have no experience responsibly managing credit. As a result, too many students end up with large amounts of debt that stick with them for years after graduation. Issuers offer a wide selection of cards, but you'll want to use your card wisely so you don't end up in debt or lose your rewards to interest. More specifically, the right credit card for you will depend on your spending habits. Here are a few tips on how to choose a card and our picks, based on overall value, for the best student credit cards.
How to Pick a Student Credit Card
The right credit card for students will have many of the same qualities other applicants want, but students will want to pay more attention to particular features. For example, students should look for low interest rates and fees, and consider a card offered by the bank where they currently have checking and savings accounts. Since many students travel out of state for college, travel insurance policies may be beneficial as well.
Some student credit cards offer modest reward programs, but those new to credit may want to be careful. For many credit card users, the opportunity to earn rewards for spending can be another reason to overspend. For these reasons you'll want to swipe wisely so you don't lose your hard-earned rewards to high interest or wind up in debt. If saving money on everyday purchases matters more to you, a cash-back credit card may be a good bet, as these cards offer points for things like gas, restaurants and retail. If your credit is bad, a secured credit card, which requires a cash deposit that acts as your credit line, is a smarter option. (You can view two of your credit scores for free on Credit.com.)
Now that you have a sense of what cards are out there, read on for our picks of the best credit cards for students, based on perks and overall terms. For full details, read the card agreements.
Our Picks for the Best Student Credit Cards
Why We Picked It: Journey incentivizes students to make their payments on time, which is crucial for building a great credit history.
Rewards Details: This card offers students 1% cash back on all purchases and an additional 0.25% when they pay their monthly bill on time. Capital One also provides access to a higher line of credit after they make their first five monthly payments on time.
Annual Fee: 
APR: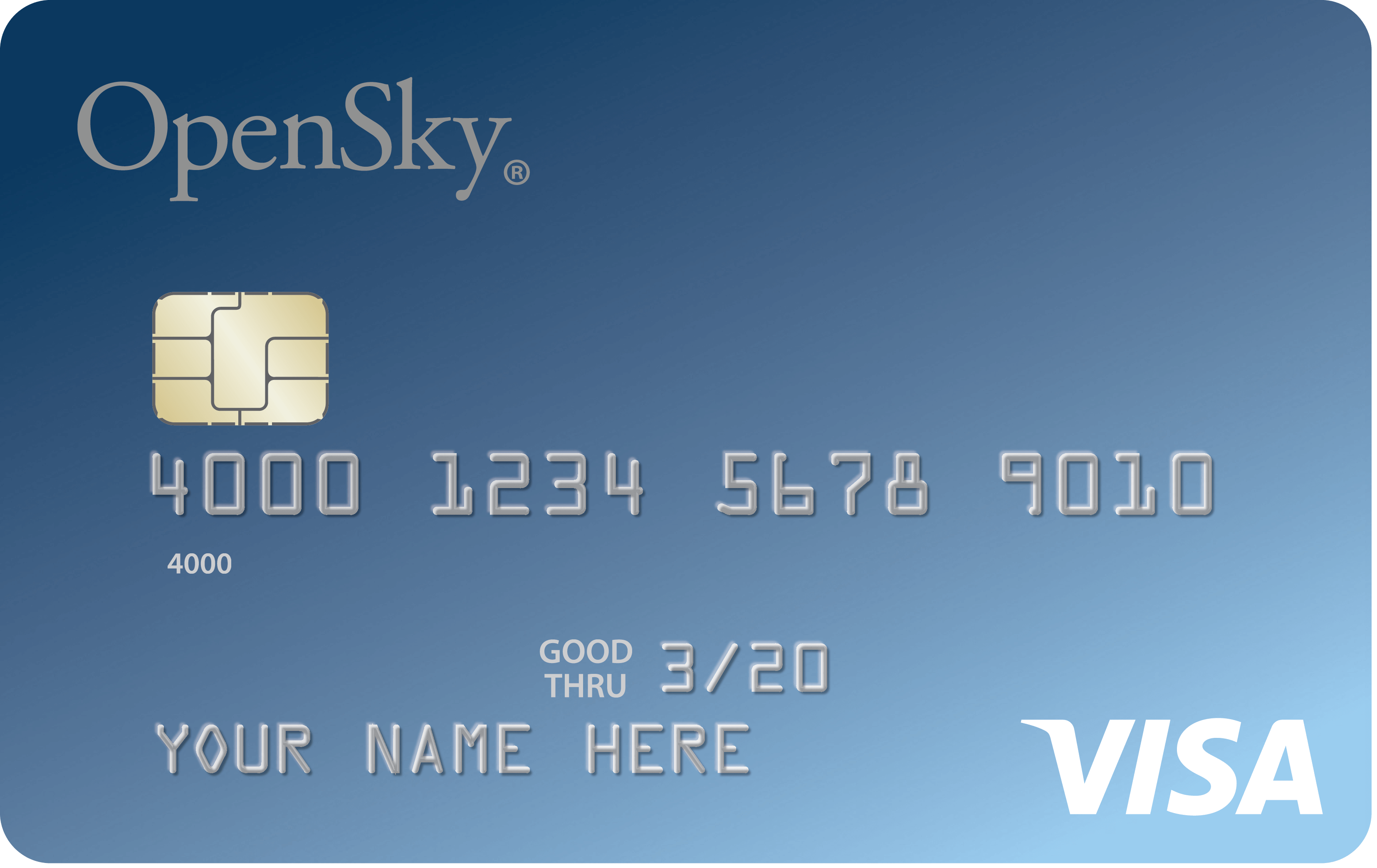 OpenSky® Secured Visa® Credit Card
Card Details
---
Ongoing Apr:
17.39% (variable)
---
---
---
Credit Needed:
Fair-Poor-Bad-No Credit
Snapshot of Card Features
No credit check necessary to apply. OpenSky believes in giving an opportunity to everyone.
The refundable* deposit you provide becomes your credit line limit on your Visa card. Choose it yourself, from as low as $200.
Build credit quickly. OpenSky reports to all 3 major credit bureaus.
99% of our customers who started without a credit score earned a credit score record with the credit bureaus in as little as 6 months.
We have a Facebook community of people just like you; there is a forum for shared experiences, and insights from others on our Facebook Fan page. (Search "OpenSky Card" in Facebook.)
OpenSky provides credit tips and a dedicated credit education page on our website to support you along the way.
*View our Cardholder Agreement located at the bottom of the application page for details of the card
Card Details +
Why We Picked It: This card is accessible to people who may not have yet built a solid credit history, such as students, yet still has an APR on the lower side at 17.39% (variable).
Rewards Details: This card doesn't offer rewards, but it does help students and others build credit. 
Annual Fee: $35
APR: 17.39% (variable)
Why We Picked It: This card offers the chance to earn rewards and is accessible to those with a fair credit standing. A note of caution, the APR is a bit high. It's recommended that students avoid carrying a balance over to keep their credit rating and debt lower when using this card.
Rewards Details: This card lets you earn unlimited 1.5% cash back on every purchase, every day. There's no limit to how much cash back you can earn, and cash back doesn't expire for the life of the account. Plus, this card can help strengthen your credit for the future with responsible card use
Annual Fee:
APR: 
At publishing time, the credit cards shown here are featured on Credit.com product pages, and Credit.com is compensated if our users apply and ultimately sign up for these cards. However, these relationships do not result in any preferential editorial treatment. This content is not provided by the card issuers. Any opinions expressed are those of Credit.com alone, and have not been reviewed, approved or otherwise endorsed by the issuers.
Note: It's important to remember that interest rates, fees and terms for credit cards, loans and other financial products frequently change. As a result, rates, fees and terms for credit cards, loans and other financial products cited in these articles may have changed since the date of publication. Please be sure to verify current rates, fees and terms with credit card issuers, banks or other financial institutions directly.
Hannah Maluth contributed to this article. This article last updated on October 2nd, 2017. It was originally published June 5, 2017.