If you have less-than-perfect credit, it might feel like your credit card options are pretty limited. But there's good news—there are credit cards out there that are specifically for people with bad credit. Which is great, because you'll be able to use your credit card and build your credit (with responsible use, of course).
The Surge Mastercard is one of those credit cards for bad credit and is a great option if you're ready to build or rebuild your credit. Check out our Surge Mastercard review below to learn more.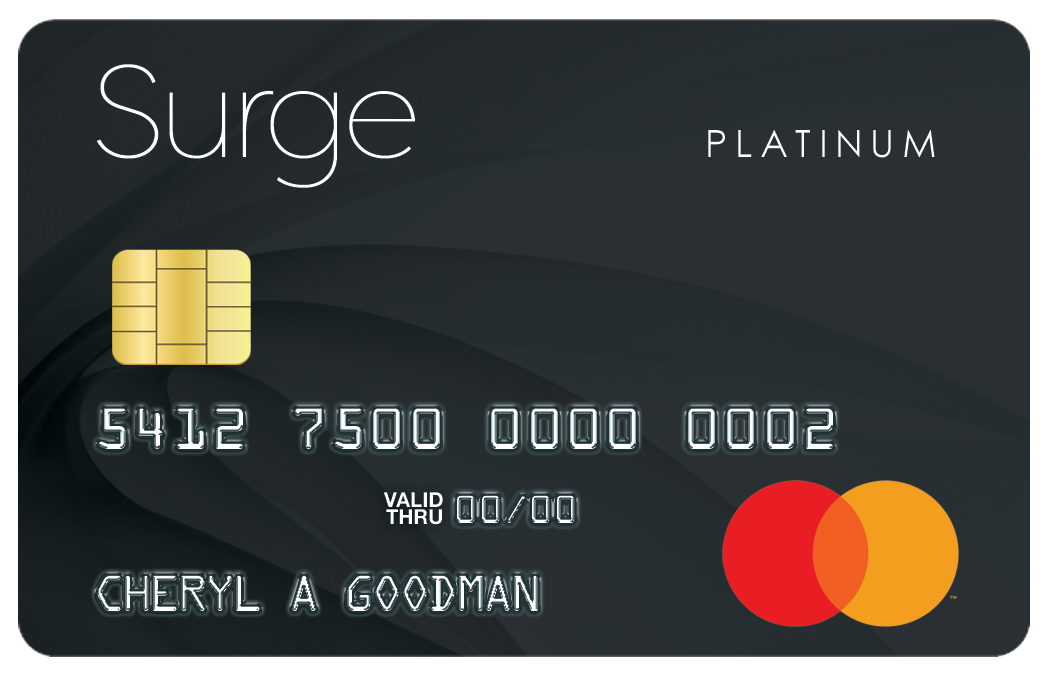 Surge Mastercard® Credit Card
Card Details
---
---
---
---
Credit Needed:
Fair-Poor-Bad
Snapshot of Card Features
All credit types welcome to apply!
Monthly reporting to the three major credit bureaus
See if you're Pre-Qualified without impacting your credit score
Fast and easy application process; results in seconds
Use your card at locations everywhere that Mastercard® is accepted
Free online account access 24/7
Checking Account Required
Card Details +
Our Quick Take on the Surge Mastercard
Before diving into the details about this card, review the major highlights and important bits of information:
You'll need at least some credit history to get approved, although you can get by with fair, poor or bad credit. This might not be the right card for someone who's just starting to use credit.
All credit types are welcome to see you pre-qualify for a Surge Mastercard without impacting your credit score.
The Surge Mastercard can be used anywhere Mastercard is accepted. That's a pretty wide range of physical and online checkouts.
Your credit limit starts somewhere between $300 and $750, depending on your credit profile. That's pretty decent for credit cards for bad credit. You'll also get automatically reviewed for potential credit limit increases after six months.
Surge Mastercard reports to all three major credit bureaus. So, if you make timely payments and manage your account responsibly, that could help improve your credit score.
What Is the Surge Mastercard Credit Card?
The Surge Mastercard is a credit card primarily targeted at those with bad, poor or fair credit. The card is offered by Celtic Bank and marketed through Continental Finance.
Pros of the Surge Mastercard
The biggest benefit of this card is that you can get approved with less-than-stellar credit. That lets you add a revolving credit account to your history, improving your credit mix. It also lets you establish a history of timely payments. If you keep your balance below the limit, your credit score could improve.
Another benefit of this card, especially compared to similar credit cards, is that you don't have to pay a security deposit. You can also get a decent credit limit—as much as $750 depending on your credit score.
After just six months, your account can be reviewed to increase your credit limit. Typically, these types of decisions are based more on how you managed the account than on your credit score. So, by paying your credit card bills on time each month and keeping your balance low, you could increase your credit limit—and your credit score.
Surge Mastercard also offers a few other benefits and perks. It reports to all three credit bureaus, which is important for those trying to build their credit. It also protects you with $0 fraud liability if your card or card number is stolen and used to make unauthorized charges. You can even track your credit score since your monthly e-statements include your credit score.
Cons of the Surge Mastercard
It's important to remember that this is a card designed for people with less-than-perfect credit histories. Even if the lender's willing to take a chance on you, they may not have data that lets them know you'll pay your bills on time. That means they need to hedge their bets, which can result in higher interest rates.
It's important to note that rates for credit cards for bad credit are typically higher. You'll also need to check your credit card offer to find out if it includes an annual fee. Finally, as with many credit cards designed for those with fair or lower credit, the Surge Mastercard doesn't offer rewards perks.
Alternatives to the Surge Mastercard
The Surge Mastercard is not the only credit card created for people with lower credit scores. Here are a few other options.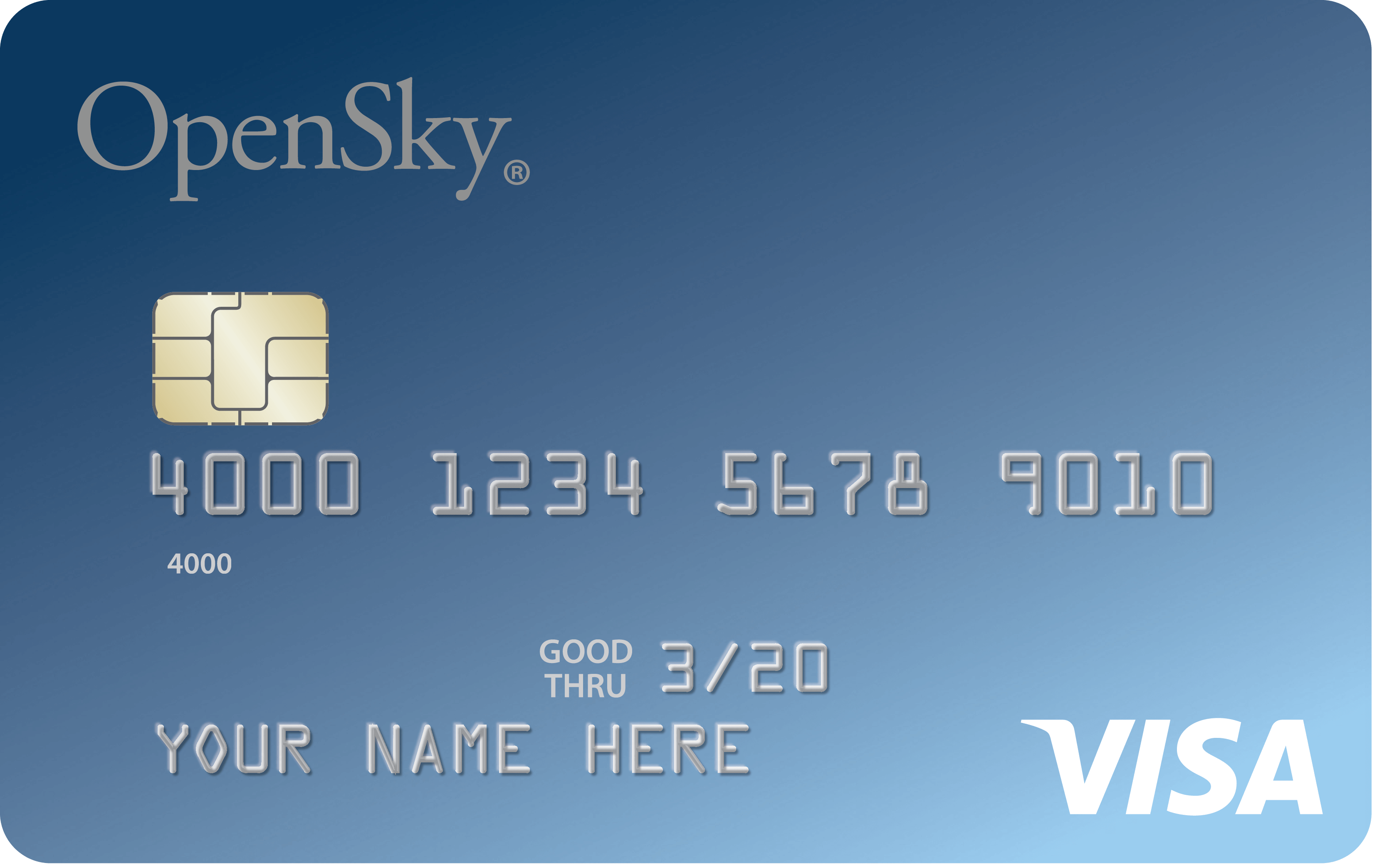 OpenSky® Secured Visa® Credit Card
Card Details
---
Ongoing Apr:
17.39% (variable)
---
---
---
Credit Needed:
Fair-Poor-Bad-No Credit
Snapshot of Card Features
No credit check necessary to apply. OpenSky believes in giving an opportunity to everyone.
The refundable* deposit you provide becomes your credit line limit on your Visa card. Choose it yourself, from as low as $200.
Build credit quickly. OpenSky reports to all 3 major credit bureaus.
99% of our customers who started without a credit score earned a credit score record with the credit bureaus in as little as 6 months.
We have a Facebook community of people just like you; there is a forum for shared experiences, and insights from others on our Facebook Fan page. (Search "OpenSky Card" in Facebook.)
OpenSky provides credit tips and a dedicated credit education page on our website to support you along the way.
*View our Cardholder Agreement located at the bottom of the application page for details of the card
Card Details +
This is another great option that requires no credit check to apply, but it does require a security deposit. However, it is refundable. It's also important to note that this card has a $35 annual fee.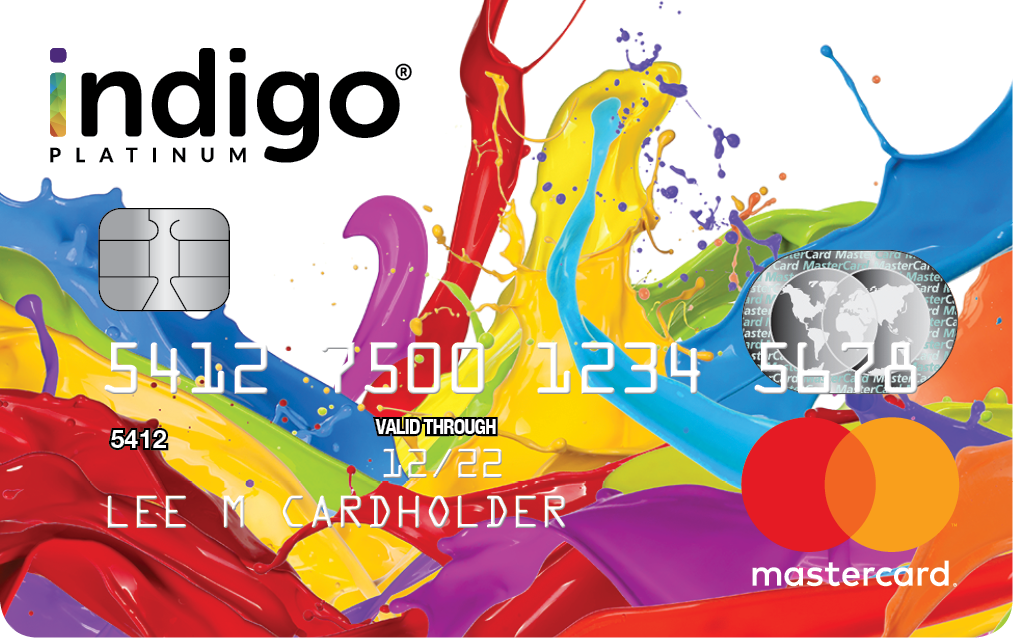 Indigo® Mastercard® for Less than Perfect Credit
Snapshot of Card Features
Less than perfect credit histories can qualify, even with prior bankruptcy!
Choose your card design with chip technology at no additional cost
Quick pre-qualification available with no impact to your credit score
Easy pre-qualification process with fast response
24/7 access to your account, even on mobile!
Protection from fraud, if your card happens to be lost or stolen
Accepted nationwide wherever Mastercard is accepted
Card Details +
Another great option if you're looking to improve your credit. Like most credit cards for poor credit, the Indigo Mastercard has a pretty steep APR, coming at 24.90%. Plus, it has an annual fee ranging from $0 - $99*.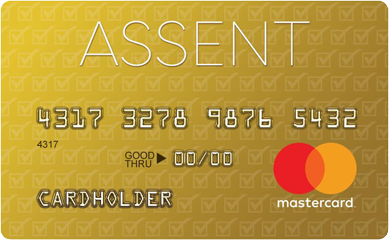 Assent Platinum 0% Intro Rate Mastercard Secured Credit Card
Card Details
Intro Apr:
0% Introductory APR for the first six months your account is open, afterward regular APR.
---
---
---
---
Credit Needed:
Poor/Limited/No Credit
Snapshot of Card Features
Enjoy 0% APR on Purchases for Six Months!
Full-Feature Platinum Mastercard® Secured Credit Card
Monthly Reporting to all 3 Major Credit Bureaus to Establish Credit History
Good for Car Rental, Hotels; Anywhere Credit Cards Are Accepted!
Credit Line Secured by Your Fully-Refundable Deposit of $200 -- $2,000 Submitted with Application
24/7 Online Access to Your Account
Nationwide Program though not yet available in NY, IA, AR, or WI
* See Card Terms.
Card Details +
As far as credit cards for less-than-ideal credit go, this card's APR isn't too bad—12.99% (V). Plus, it has an 0% Introductory APR for the first six months your account is open, afterward regular APR..
Check Out Your Other Options
Check other credit cards for bad credit at Credit.com. But don't apply to all of them—that can cause a high number of hard inquiries, which reduces your credit score. Instead, do your research and apply to the card that most meets your needs and that you're most likely to be approved for.
Credit cards can be useful financial tools, but you need to choose the right one for you. Only you can know what your financial situation is and what might be right for you. But you might consider the Surge Mastercard if:
You have poor, bad or fair credit
You want to improve your credit score over time
You want a credit card from a company with great customer service
So should you get the Surge Mastercard? It depends. If you need a credit card, but have bad, poor or fair credit, this could be a good option for you.