Congrats to all those college grads out there! You've finally made it through college and all the energy-drink fueled all-nighters. You're probably ready to take on the adult world—and the normal, eight-hour sleep schedule that'll hopefully come with it.
The adult world means a career, a salary, a new place to live and new possibilities. It also means finances, credit scores and lines of credit. But before you apply for that shiny new credit card, you need a quick lesson on credit. Welcome to Credit 101—for college graduates or pretty much anyone who didn't worry much about this stuff before, but needs to now.
Let's start you off with an understanding of where your credit stands and where it's used. That knowledge can really help you get ahead in the future. Making smart credit decisions now helps ensure you'll get the best rates on major purchases, like a home or car, in the future. This FAQ covers topics that range from good credit scores for college students to loans for recent college graduations.
Why Is Your Credit Score and Credit History Important?
What's the big deal about your credit score? This three-digit number determines the rates you pay on everything from credit cards to mortgages to auto insurance. A credit score is a numerical evaluation of the data found in a credit report. Employers, lenders, creditors and insurers use credit scores when evaluating potential hires or customers and setting terms and rates.
Your credit score can make or break numerous opportunities in your future. A sampling of some things that can hinge, at least partly, on your credit score include:
Mortgage loans
Vehicle loans
Credit card applications
Consolidation loans, which could help you reduce the cost of student loans or other types of debt
Affordable, high-quality car insurance
Utility services, such as electricity, gas, cable or water
Cell phone service
Employment
The ability to rent where you want
What's a Good Credit Score for College Graduates?
Credit scores typically range from 300-850. Any score that starts between 670 and 680 is typically considered good. A good credit score helps you land lower rates on loans and insurance. The higher your credit score, the more likely you are to qualify for more and better offers.
What Is a Common Credit Challenge for College Grads?
As a recent graduate, you may have what's known as a thin credit file, or no credit score at all. That's because you might not have used a lot of credit as a student. Don't panic—this isn't necessarily a bad thing. It just means you didn't overburden yourself with debt during a time when you were a college student with limited income and means to pay back that debt. So, congrats on making a wise decision there.
But the result of your monetary willpower is that you might graduate without a credit history. That means you haven't done anything to demonstrate to creditors that you can be trusted to pay back loans as agreed. They're less likely to lend to you in such situations.
How Can You Build Your Credit as a College Student or Recent Grad?
Luckily, there are a ton of options for building your credit. From responsibly managing student loans to applying for a secured credit card, even college grads with no credit history at all can start working on their score. But before you start your credit-building journey, make sure you understand some basics about how credit reporting works.
What Is a Credit Report?
Your credit report is a detailed record of your credit and loan accounts. It also includes some public records, collection records, your employment history and even current and former addresses.
Each of the three national credit bureaus—Equifax, Experian and TransUnion—has its own credit file on you. Each bureau also uses a credit scoring model to turn that information into a credit score. When lenders, employers and others check your credit, they may review the score and report at only one of those bureaus, so it's a good idea to make sure all your reports are accurate.
Can I Get a Copy of My Report?
Yes, the Fair Credit Reporting Act actually protects your right to access your credit report. You can request one free copy of your report from each credit bureau every year.
How Is My Credit Score Determined?
Credit scores are determined by algorithms, which are designed by credit scoring models such as FICO and VantageScore. But all of those models take specific factors into consideration, including:
What Is the Best Way for College Students to Build Credit?
Once you know what your credit scores is and what factors feed your score, you can start working to build credit. Here are a few easy ways college students or recent grads can help improve their scores:
Make timely payments on your student loans. If you graduate college with student loans, then you have an easy way to build credit. Simply manage those loans in a responsible way and start paying them down as soon as possible. Make sure to never miss a payment and take the time to understand all your options for deferments and income-based repayment plans. Ensuring your loan repayments are affordable helps you boost your credit score with on-time payments.
Get a credit card. Credit cards may be one of the easier forms of credit to get as a college student or recent grad. And even if you can only score a small credit limit, responsible use of your card lets you build credit history. Use the card only for purchases you have the money to cover and pay your statement on-time each month. Those on-time payments get reported to the credit bureaus and have a positive impact on your score.
Apply for a credit-building personal loan. Some lenders provide these types of loans to people with no credit or bad credit. The purpose of these loans is to build credit, so you can be sure that the lender reports to the bureaus. You can find these loans online or via local lenders such as credit unions.
How Can I Get a Credit Card?
Thanks to the CARD Act of 2009, issuers are prohibited from giving credit cards to anyone under 21 who doesn't have a willing co-signer or can't demonstrate their ability to repay their purchases as agreed. Sure, you're over that age limit now. But chances are you've never applied for your own credit card before.
Here's some good news—credit card companies want you. They want to land you as a student customer and hang on to you as your income goes up through the years. There are a ton of credit cards available to students or others who want to build credit. Here's a great option: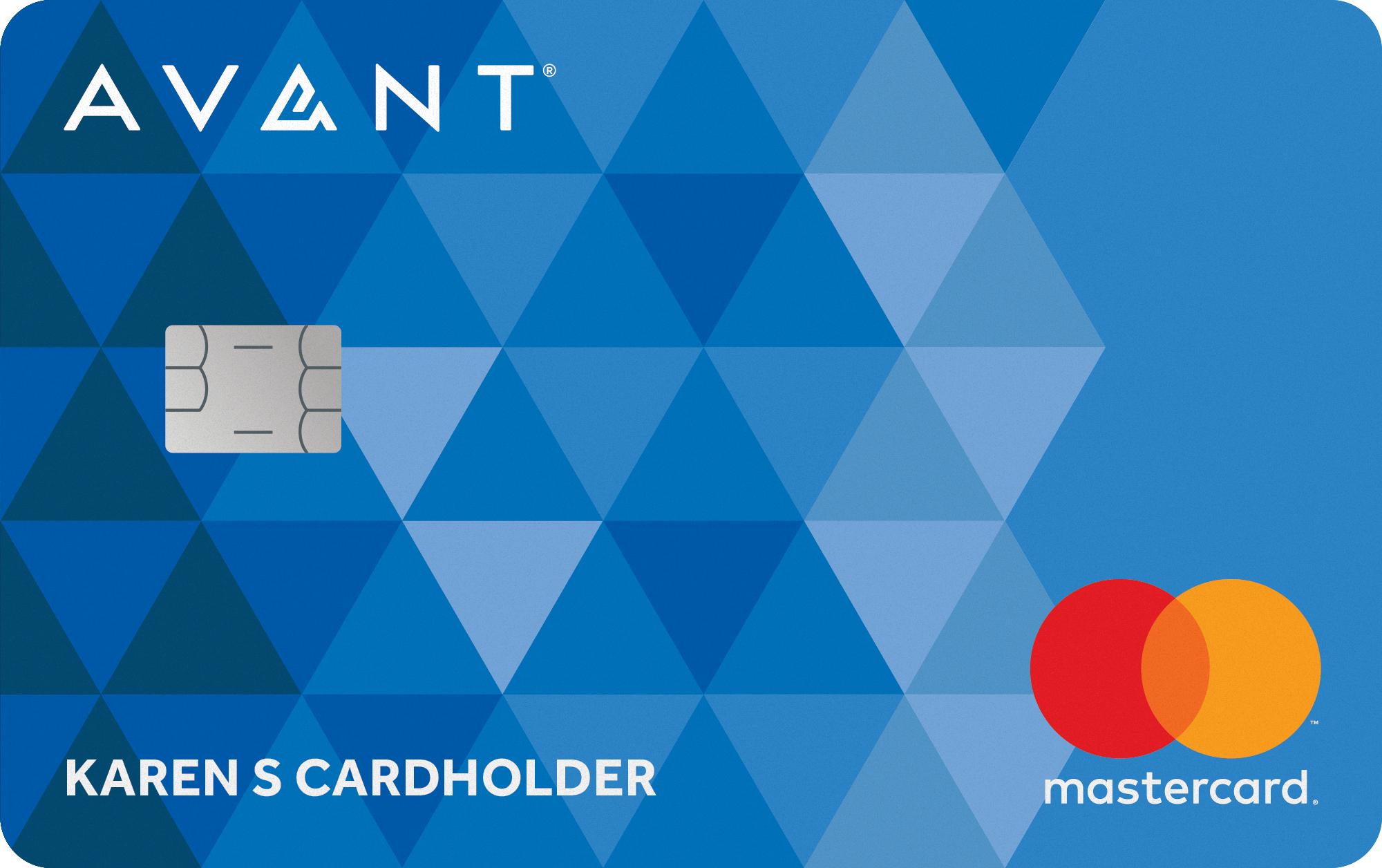 Avant Credit Card
Card Details
---
Ongoing Apr:
25.99% (variable)
---
---
---
Snapshot of Card Features
No deposit required
No penalty APR
No hidden fees
Fast and easy application process
Help strengthen your credit history with responsible use
Disclosure: If you are charged interest, the charge will be no less than $1.00. Cash Advance Fee: The greater of $10 or 3% of the amount of the cash advance
Avant branded credit products are issued by WebBank, member FDIC
Card Details +
You only need fair credit to get this card, so this is a great option if your credit report is thin. The annual fee is only $29, which is low compared to some other credit-building cards, and you don't get hit with penalty APR if you make a mistake and miss a payment or go over your credit limit.
Credit 101 CliffsNotes
Your credit score plays a huge role in your financial future. Whether you're a college student or recent grad, you should find out more about your own credit. Then, you can take steps to build your credit. That might include paying your student loans on time or getting approved for and responsibly managing a credit card.