Eleven percent of Americans have a poor FICO credit score. If you're in that group or close, your poor score affects your ability to get approved for credit cards and loans among other things? Still, that doesn't mean you don't have options when you need credit or when you want and need to build your credit and your credit score.
If you need a credit card and your credit is not so stellar, you can likely get a secured credit card. And you may even get approved for some unsecured credit cards.
But just what is a secured credit card? And what is an unsecured card? And how do you build your credit score with either?
Just What Is a Secured vs Unsecured Credit Card?
What most people think of as a credit card, can actually also be called an unsecured credit card. This is a normal credit card that you apply for, get approved for (hopefully). When you do, the credit card issuer will give you a credit card limit—that's the maximum amount you can spend with the card. The issuer will also give you an annual percentage rate or APR. That's the amount of interest you'll pay on the card when you have a balance that carries over from month to month—in other words, when you pay only the minimum monthly payment.
A secured credit card is similar. But, instead of getting a credit card limit you pay for one. Yes, pay for one. You pay a security deposit when you apply. That cash deposit is usually your credit limit. Sometimes, your credit limit may be larger than your deposit.
If you deposit $300, for example, your limit is typically $300. You use that security deposit to make purchases against. And each month when your credit card bill arrives, you have to pay your minimum monthly payments or your balance in full—just like with an unsecured card.
The difference though, is that if you don't pay your bill, the credit card issuer uses your deposit to pay your bill. Your security deposit is their insurance policy against your poor credit. It acts like collateral on a loan, which makes it more likely that you won't make your payment in their eyes.
Another difference is that you need at least fair credit to get most unsecured credit cards—although there are unsecured cards available to people with bad and poor credit (see below).
And you won't earn reward points—not cash-back rewards, airline miles or hotel points or any other travel rewards points—with an unsecured card. There are though a few cards from Credit One Bank that offer cash-back rewards and that are accessible to people with fair, poor and bad credit.
How Do Secured Credit Cards Work?
Secured cards work like unsecured credit cards with the exception of the deposit. You can use a secured card to make purchases online or at any stores that accept the card issuer's brand. You get a monthly statement that shows what you owe, your minimum monthly payment and when your payment is due. You pay interest on any balance that carries over to the next month and pay fees, such as an annual fee, which vary by card.
Many secured card issuers refund your deposit when you close your account or move to an unsecured card. That's assuming you've used the card responsibly and made your payments on time each month. And that's the whole point of a secured card—to show your creditworthiness and improve your credit score.
When you use a secured card responsibly (or an unsecured card for that matter), the card issuer reports your responsible use to all three credit bureaus and your payment history—which makes up 35% of your credit score—improves and so does your credit score.
Good Secured and Unsecured Credit Card Options if You Have Poor Credit
Most banks offer both secured and unsecured credit cards, which means it can be hard to choose the best one for you. To make choosing a bit easier, we've gathered the best ones below. Still, note that the right one for you still depends on your needs and spending habits.
The Capital One Secured Mastercard credit card is great if you have bad credit and need to build your credit. It offers you an initial credit line of $200 for a refundable security deposit of $49, $99, or $200, depending on your creditworthiness.
If you want a higher credit line, you can get one after you make your first five monthly payments and time and without any addition deposit.
This card's interest rate is about as high as any you'll find for a secured or unsecured card at 26.74% (Variable) . It doesn't have an annual fee though, which is nice.
To put that 26.74% (Variable) APR in perspective, the card's minimum payment is $25 or 1% of your balance and any new interest and late payment fees.  Use this card to build your credit.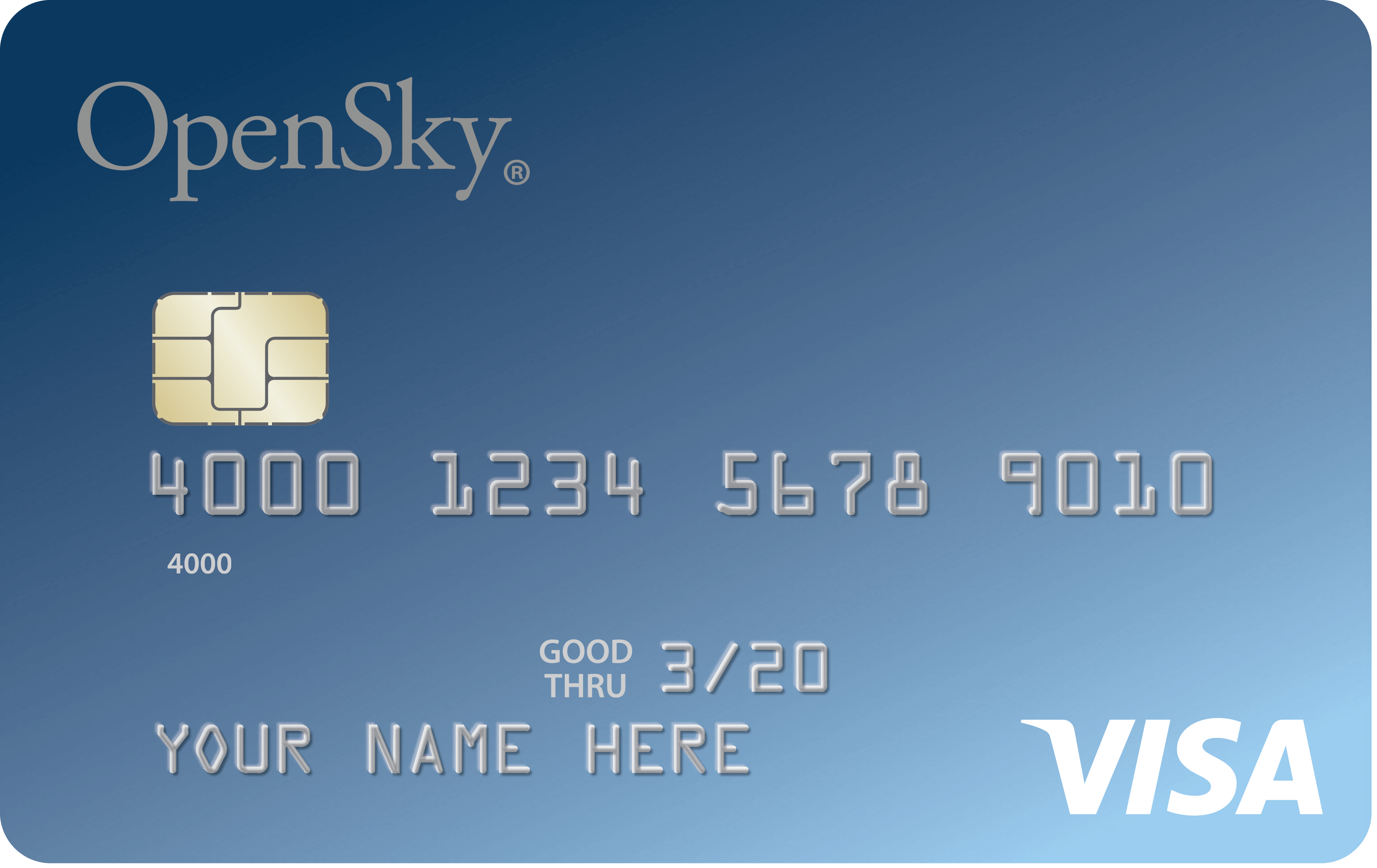 OpenSky® Secured Visa® Credit Card
Card Details
---
Ongoing Apr:
18.89% (variable)
---
---
---
Credit Needed:
Fair-Poor-Bad-No Credit
Snapshot of Card Features
Build Your Credit fast with our monthly reporting to all 3 major credit bureaus.
Choose your credit line as low as $200 up to $3000, secured by a fully-refundable* security deposit.
Security deposit needs to be submitted before the credit card can be issued.
No credit check necessary and no checking account required; apply in less than 5 minutes.
Extra credit when you need it, increase your credit line up to $5000
Access to online financial education.
*View our Cardholder Agreement located at the bottom of the application page for details of the card. Click the Apply Now button to get to the application page.
Card Details +
The OpenSky Secured Visa credit card goes beyond being available if you have bad, poor or fair credit. It's available if you have no credit—meaning you've not yet built up a credit history. The card's issuer, Capital Bank, doesn't check your credit when you apply.
This secured card lets you make a fully refundable deposit in any amount between $200 and $3,000. Your deposit will be your credit line.
And this card has a lower APR at just 18.89% (variable) , which is close to many credit card rates. Note that variable means the issuer can raise that APR. It does have an annual fee, but that fee is just $35 , which, while not 0 isn't too bad.

This Capital One card is accessible if you have fair credit—although not poor or bad. It has no annual fee. Like a secured card, Capital One gives you access to a higher credit line after you make your first five payments on time. And you get fraud coverage in case your credit card gets lost or stolen.
It has a 26.74% (Variable) ongoing APR, which is higher than some, but you pay no annual fee and can build your credit if you use the card responsibly.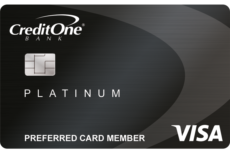 Credit One Bank® Platinum Visa® with Cash Back Rewards
Card Details
---
Ongoing Apr:
25.49% Variable
---
---
---
Snapshot of Card Features
Seeing if you Pre-Qualify is fast, easy, and secure
Get 1% cash back rewards on eligible purchase, terms apply
Rewards post automatically to your account each month
Automatic reviews for credit line increase opportunities
With $0 Fraud Liability, you won't be responsible for unauthorized charges
Pick a card that fits your style. Multiple card designs are available, a fee may apply
Enjoy exclusive offers available to Credit One Bank card members through Visa® Discounts.
Your card includes travel accident and auto rental collision insurance from Visa®
Card Details +
This card may be your new best friend. You may qualify if you have bad, poor or fair credit. And if you do get approved, you can actually earn 1% cash-back rewards on eligible purchases with this card. That's a perk typically reserved for people with good credit or excellent credit!
In addition to automatic cash back, you get access to exclusive offers available to Credit One Bank card members through Visa Discounts. You also get travel accident and auto rental collision insurance from Visa and $0 fraud liability.
The APR is a bit steep at 25.49% Variable and with an annual fee of $39 . At that APR, carrying much of a balance isn't recommended, but you can build credit while earning rewards if that's important to you.
Secured vs Unsecured Credit Cards: Which One is Right For You?
Now that you know the difference between secured vs unsecured credit cards, it's only a matter of choosing which one fits your financial status right now. Both are great for building credit. If you don't qualify for unsecured credit cards, secured credit cards are still a good option.
If you want to learn more about credit cards and your credit, in general,visit the credit card learning center on Credit.com.
Choosing the Right Card for Your Needs
If you're new to the credit world and are working on building credit, secured credit cards are a good place to start. A secured credit card is also a good option if you have bad credit and want to work on improving it.
If you feel a secured credit card is right for your needs, check with the issuer to make sure they report your credit usage to all three credit bureaus, so your responsible use of your secured credit card helps you build or improve your credit. All the cards listed here do report to the bureaus.
Remember though that a secured credit card is just one option. Other options include the Petal card, cards from Credit One Bank and the Avant card.
Regardless of the card you get, ask does it come with an annual fee and, if so, is that something you can afford to pay each year? If not, it may be wise to think about your other options. You can always come back to the other card that carries an annual fee once you have a bit more breathing room in your budget or you've built up your credit with a secured card.
Whatever you do, it's important to use that new plastic responsibly. After all, your credit card should be a helpful tool, not a harmful one.
Editorial disclosure: Reviews are as determined solely by Credit.com staff. Opinions expressed here are solely those of the reviewers and aren't reviewed or approved by any advertiser. Information presented is accurate as of the date of the review, including information on card rates, rewards and fees. Check the issuer's website for the most current information on each card listed.
Advertiser disclosure: The credit card offers that appear on this website are from credit card companies that Credit.com receives compensation from. This compensation may impact how and where products appear on this site (including, for example, the order in which they appear). The site does not include all credit card companies or all available credit card offers. Update: Some offers mentioned above may have expired and/or no longer be available on our site. View the current offers from our partners in our credit card marketplace.