Are you ready to get your first credit card? Getting a credit card and paying it off consistently is a great way to boost your credit score. It might be time for you to add a credit card to establish your credit history.
Credit card options are complex, with terms and conditions that can be tedious and confusing. Fees and penalties can intimidate and deter you from applying at all. If you're overwhelmed by complicated credit cards, there's an option for you. Some companies have designed credit cards with fewer penalties and fees than most others, labeling them "simple" credit cards.
Read on to learn about which simple credit card may be right for you.
The Schumer Box
Credit card companies must present their fees and rates clearly, and are required to present this information in a format known as "The Schumer Box". The box is a standardized table in which the company lists interest rates, annual fees and the costs of balance transfers. It also includes late payment charges and international transaction fees.
A simple credit card has either the least amount of information in the Schumer box, or fewer transaction fees and penalties. Zero annual fees are usually a feature of these cards, as well as lower APR.
Choosing a Simple Credit Card
First, you should know your credit score. Choosing a card based on credit score is the most common way to start building your credit. There are cards designed for all levels of creditworthiness, so knowing your score will give you the information you need to choose wisely.
What Is a Good Credit Score?
We have outlined the criteria for your credit score here. It's important to remember that companies can have their own criteria for rating a customer's creditworthiness and that there is generally some leeway between these numbers.
Lenders also consider what you're buying. For instance, a consumer loan with no collateral can require a higher score to offer the lender less risk since losses cannot be easily recouped. Conversely, you may qualify for a car loan sooner than other types of loans because the lender has the car to repossess if you don't pay.
It's also important to remember that applying for too many credit cards or any financial service that requires a credit inquiry can negatively affect your credit score. Each application and/or refusal is shown on your credit file. You don't want your lender to think too many banks have refused you, or that you have too many credit cards.
We Can Help You Choose
Since all cards have perks and quirks, the Credit.com team has reviewed four of our favorites to help you choose a simple credit card that fits your needs best.
USAA® Rate Advantage Visa Platinum® Card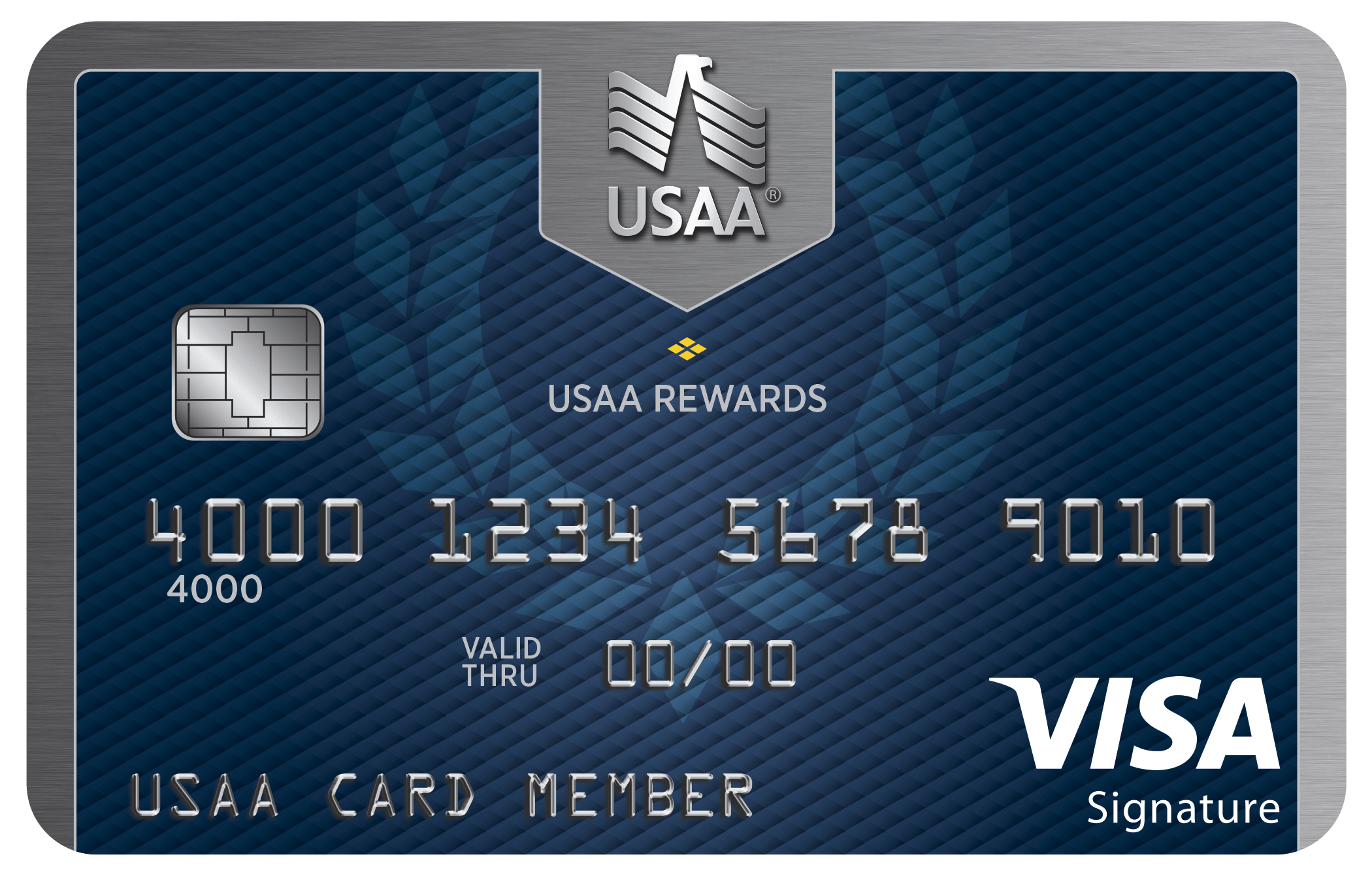 USAA® Rate Advantage Visa Platinum® Card
Card Details
---
Ongoing Apr:
8.40% - 25.40% Variable
---
Balance Transfer:
8.40% - 25.40% Variable
---
---
Credit Needed:
Excellent-Good
Snapshot of Card Features
Enjoy USAA's lowest rate card
No annual fee, no foreign transaction fees, no penalty APR
USAA membership is available to active and former military and their eligible family members
Card Details +
USAA offers financial services to people and families who have served in the U.S. military. This is USAA's lowest rate simple credit card.
This card offers no annual fee, charges no foreign transaction fees and levies no penalty APR on cardholders. USAA limits its membership to military personnel and their eligible family members.
Credit score: good to excellent.

Headquartered in Virginia, Capital One is one of the largest banks in the United States.
This card features no annual fee, fraud coverage, online banking and a mobile app. You may access a higher credit line if you make your first five payments on time. It also allows you to pick your own due date to help you plan.
Credit score: fair.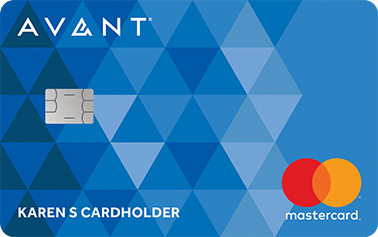 Avant Credit Card
Card Details
---
Ongoing Apr:
25.49% (variable)
---
---
---
Snapshot of Card Features
No deposit required
No penalty APR
No hidden fees
Fast and easy application process
Help strengthen your credit history with responsible use
Disclosure: If you are charged interest, the charge will be no less than $1.00. Cash Advance Fee: 3%, Min: $5
Avant branded credit products are issued by WebBank, member FDIC
Card Details +
The Avant Credit Card is another great simple credit card. It has no hidden fees, no penalty APR and requires no security deposit. Avant also allows you to see if you qualify for the credit card without impacting your credit. It'll then make an inquiry for your credit when you do apply. This is a great starter card for anyone getting introduced to the world of credit cards.
Credit score: fair.
Which Is the Best One?
Now that you've seen some of the best offerings, it's time for you to decide how you're going to use your card. You're choosing a simple credit card, so focus primarily on whether you're going to use it to build your credit, improve your credit or transfer a balance to save interest.
You also need to decide if you're going to pay your card off every month or carry a balance. The longer you carry a balance, the lower you're going to want your interest rate to be.
With so many credit card options and so many good programs, there isn't one best credit card for every person. Choose the card that's best for your financial needs and spending habits. You can tailor your choice by evaluating your needs accurately.
We offer tools for you to use to help you choose. Whether you're looking for your first card, a new card based on new needs, a transfer balance card or rewards you want, we're here to help.
Check out how we can help you plan your financial future, build your credit, and control your debt. Whether you are choosing a simple credit card, thinking about a mortgage, managing existing debt or building credit, you can rely on us as a trusted resource. We want you to succeed as much as you do, and we have the expertise to make that happen.
Editorial disclosure: Reviews are as determined solely by Credit.com staff. Opinions expressed here are solely those of the reviewers and aren't reviewed or approved by any advertiser. Information presented is accurate as of the date of the review, including information on card rates, rewards and fees. Check the issuer's website for the most current information on each card listed.
Advertiser disclosure: The credit card offers that appear on this website are from credit card companies that Credit.com receives compensation from. This compensation may impact how and where products appear on this site (including, for example, the order in which they appear). The site does not include all credit card companies or all available credit card offers.