Credit cards are a convenient way to make everyday purchases. In fact, their convenience may be rivaled only by mobile payments like Apple Pay and Google Wallet. But the convenience of mobile payments still requires a credit card number. So you have to have a credit card. You can get one by applying at your bank or credit union, on the phone, through the mail or online.
One of the most common ways is online. It's also super convenient. You can visit a website to apply. You can go directly to the issuing bank's site or another site, such as Credit.com, that lets you apply for a credit card online.
Wait though! Don't apply just yet. Do a few things before you apply.
Find out what your credit score is
Find a card that works for you
Understand what credit utilization ratio is and how it affects your credit
Know Your Credit Score
Your credit and credit score affect the credit cards you can qualify for. Your score is a number between 300 and 850. And your number determines your creditworthiness, which is a rank or rating of:
Excellent or exceptional
Very good or good
Fair
Poor
Bad or very poor
If your score puts you into the bad or very poor credit rating, you won't get approved for a credit card that requires excellent credit. You'll get denied. And that application goes on your credit report file as a hard credit inquiry and lowers your score even more. Each inquiry—each application—can deduct 5 to 10 points from your score for up to two years.
So, it pays to know how likely you are to get approved before you apply.
Many credit card issuers tell you up front what credit level you need to help your chances of getting approved. The page will show "credit level," "credit needed" or something similar. Other issuers let you go through a simple online pre-qualification process to see if you qualify before actually applying. That pre-qualification process won't affect your credit score. In other words, it won't put a hard inquiry on your credit file. It involves only a soft credit pull.
Don't know your score? You can get your free score right here on Credit.com in minutes. Learn more about the benefits of a Credit.com account or sign up now.
Find a Credit Card that Works for You
There are a lot of different types of credit cards out there, including secured cards, unsecured cards, cash-back rewards cards, rewards points cards, mixed rewards cards, simple cards, prepaid cards and balance transfer cards.
On top of the types of cards, there are different card features. Annual fee or no annual fee, annual percentage rate or APR and any number of added perks, like no foreign transaction fees, $0 fraud liability, mobile apps and more.
If you have a good to excellent credit rating, you can choose pretty much any credit card out there. If not, you may need to pick a simple credit card and work your way to a better credit score and credit card. If you have bad credit or no real credit history, you still have options, but want to focus on a card to help you build your credit and your credit score.
Here's a brief rundown of types and where to learn more if you want to:
Unsecured credit cards are what people think of as credit cards. You apply, get a card and can use it to buy things. If you don't pay it off in full each month, you pay interest on carried over balances.
Secured credit cards are cards for people with bad or no credit. They require a security deposit, which is usually your full credit limit.
Rewards credit cards include cash-back rewards cards, points rewards cards, travel rewards cards, gas cards, airline cards and hotel reward points cards. These cards let you earn rewards in one form or another—sometimes you earn mixed types of rewards—when you make purchases. Typically rewards cards require a good or better credit rating. Although there are rewards cards for people with fair and bad credit The rewards just aren't quite as generous.
Simple credit cards are just that—no rewards, no frills, no fluff, just a card you can use to make purchases and that you'll pay interest on if your balance carries over.
Prepaid cards are a bit like unsecured cards. You basically pay your credit limit in advance. They're really debit cards and not credit cards, but some have rewards and credit card-like features.
Balance transfer cards are regular credit cards that give you the option of transferring a balance from another card to this card. A balance transfer card can help with debt consolidation, especially if the card you're transferring your balance to has a lower APR. Like rewards cards, most balance transfer cards require good to excellent credit.
As far as features, you want to decide what works for you and your finances. Do the perks of a card or the ability to use it to improve your credit justify an annual fee? Is the APR one you can afford if you carry a balance month to month? Is a higher APR worth earning rewards—most rewards cards do charge somewhat higher APRs. Do you want a variable APR that might change or a fixed APR that won't? Does your credit score warrant a low APR credit card or a 0% intro APR credit card offer? Do you want a mobile app to keep an eye on your credit card account? If you travel, is having no foreign transaction fee a must?
Understand Credit Utilization and How It Affects Your Credit
Your credit utilization ratio is your credit card balance or balances divided by your total credit limit. The resulting percentage is your credit utilization ratio. And it's the second biggest factor that goes into calculating your credit score. It makes up 30% of your score.
You want your credit utilization ratio to be no more than 30%—10% is even better. What that means I that if you have a total credit limit of 5,000 on one or more credit cards, you don't want the balance on those cards together to be more than $1,500.
You want to think about that before getting a card so you can plan on keeping your ratio in the right range. If you get the new card and start charging like crazy, soon your ratio will go over 30% and your credit rating can take a hit.
If you're starting out with less than good credit, not watching your ratio can be particularly damaging. So, once you have your new card, know your credit limit and then know your credit utilization limit and charge accordingly.
The Online Credit Card Application Process
Okay already, you're ready to apply. And, it's easy to do now that you know your credit score and the card you want.
How to apply for a credit card online is as simple as going to the card's application page, and entering your basic information in an online application, which might include:
Name
Address
Email
Phone
Social Security number
Date of birth
Monthly income
Employment status
Rent/mortgage amount
Years at your current residence
Once you submit your information, your application is either approved or denied. That can happen almost immediately or take up to two weeks depending on the credit card issuer and whether or not you were pre-approved.
Being approved doesn't mean having the credit card in your hands. It means waiting an average of 7 days and up to 14 to get your card in the mail. Some credit card companies though may let you pick your card up at a local branch office.
Other Ways to Apply for a Credit Card
If you're not tech-savvy or aren't comfortable submitting your data online, you can apply for a credit card in person at the issuing bank or credit institution, on the phone or by mail. Mail applications are typically done in response to a pre-approved offer you receive. Although, you can ask the issuer to mail you an application.
Usually, you can speak with a bank teller or manager to inquire about applying for a certain credit card. The teller asks for the same information you provide when applying online. If you qualify for the card, you either get a card at the time or in the mail in 7 to 10 days.
In some cases, the issuer just hands you an application to fill out that you can just give it back when finished, or you can mail it in.
Approval for in-person, phone or mail applications follow the same timeline as online applications—it might be immediate or take up to two weeks.
Ready, Set, Apply
Now that you have your credit score or know you can get it from Credit.com, search for a credit card that fits with your credit score whether it's bad, poor, fair, good or excellent right here in the Credit.com credit card marketplace. Or visit other online marketplaces or the card issuer directly.
Here are a few of the picks of the Credit.com editorial team for different credit ratings.
For Good or Excellent Credit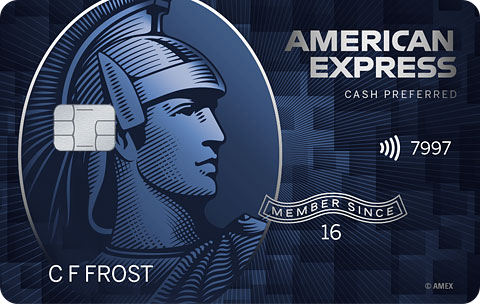 Blue Cash Preferred® Card from American Express
Card Details
Intro Apr:
0% for 12 months on purchases
---
Ongoing Apr:
13.99%-23.99% Variable
---
---
Annual Fee:
$0 introductory annual fee for the first year, then $95.
---
Credit Needed:
Excellent-Good
Snapshot of Card Features
Earn a $300 statement credit after you spend $3,000 in purchases on your new Card within the first 6 months.
$0 introductory annual fee for one year, then $95.
6% Cash Back at U.S. supermarkets on up to $6,000 per year in purchases (then 1%).
6% Cash Back on select U.S. streaming subscriptions.
3% Cash Back at U.S. gas stations and on transit (including taxis/rideshare, parking, tolls, trains, buses and more).
1% Cash Back on other purchases.
Plan It® gives the option to select purchases of $100 or more to split up into monthly payments with a fixed fee.
Cash Back is received in the form of Reward Dollars that can be redeemed as a statement credit.
Terms Apply.
Card Details +
For Fair Credit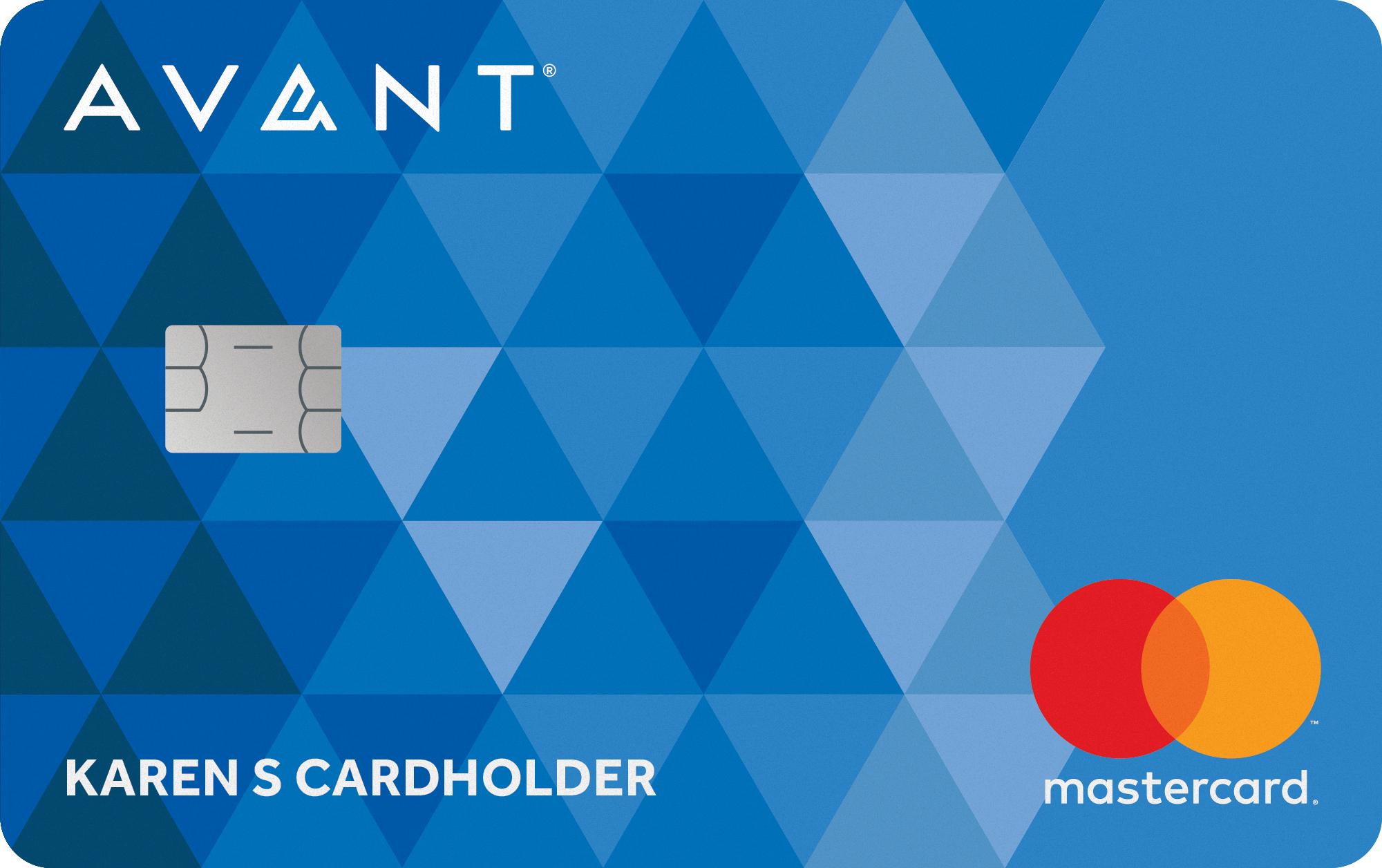 Avant Credit Card
Card Details
---
Ongoing Apr:
25.99% (variable)
---
---
---
Snapshot of Card Features
No deposit required
No penalty APR
No hidden fees
Fast and easy application process
Help strengthen your credit history with responsible use
Disclosure: If you are charged interest, the charge will be no less than $1.00. Cash Advance Fee: The greater of $10 or 3% of the amount of the cash advance
Avant branded credit products are issued by WebBank, member FDIC
Card Details +
For Poor Credit or No Credit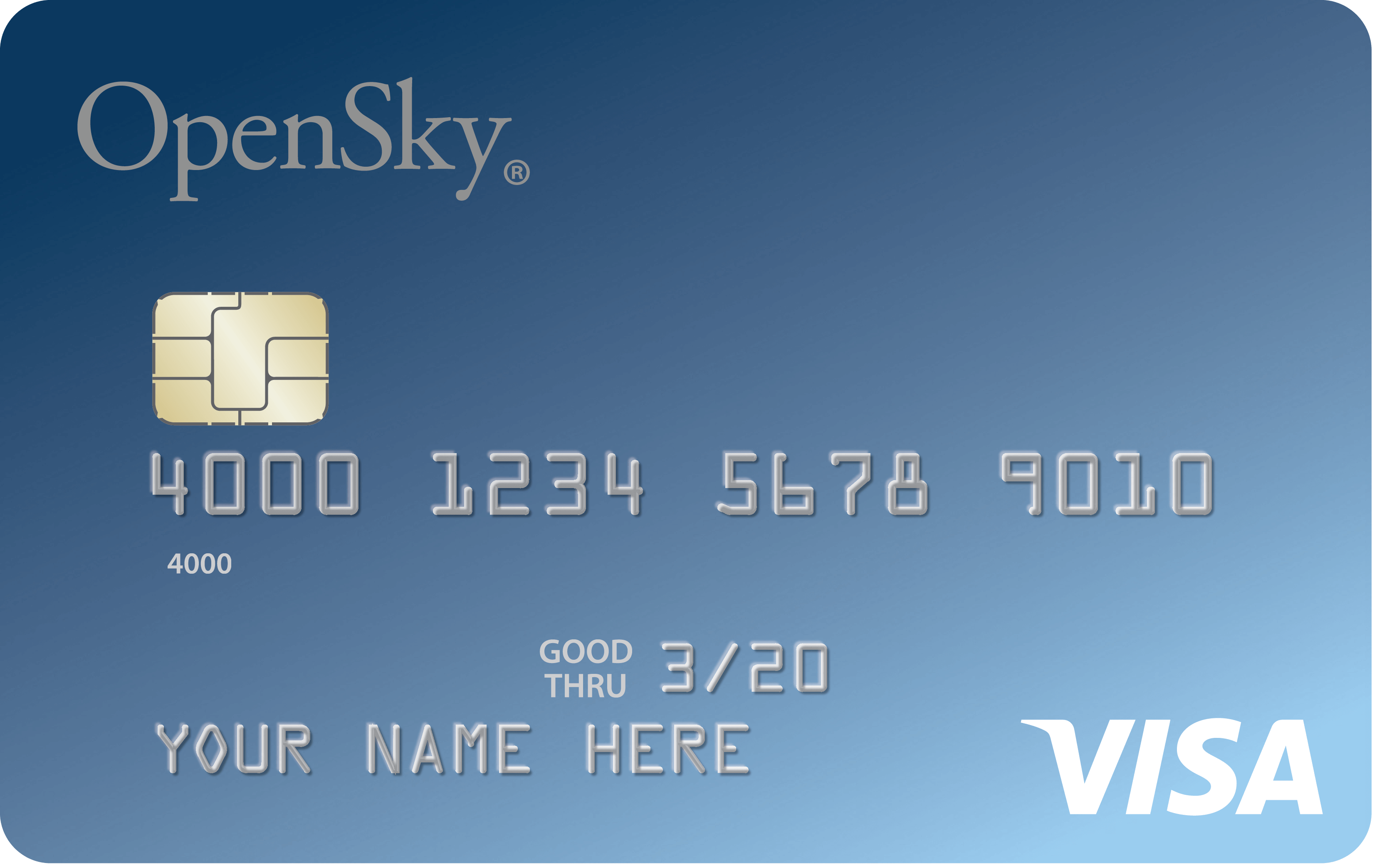 OpenSky® Secured Visa® Credit Card
Card Details
---
Ongoing Apr:
17.39% (variable)
---
---
---
Credit Needed:
Fair-Poor-Bad-No Credit
Snapshot of Card Features
No credit check necessary to apply. OpenSky believes in giving an opportunity to everyone.
The refundable* deposit you provide becomes your credit line limit on your Visa card. Choose it yourself, from as low as $200.
Build credit quickly. OpenSky reports to all 3 major credit bureaus.
99% of our customers who started without a credit score earned a credit score record with the credit bureaus in as little as 6 months.
We have a Facebook community of people just like you; there is a forum for shared experiences, and insights from others on our Facebook Fan page. (Search "OpenSky Card" in Facebook.)
OpenSky provides credit tips and a dedicated credit education page on our website to support you along the way.
*View our Cardholder Agreement located at the bottom of the application page for details of the card
Card Details +