UPDATE: Some offers mentioned below have expired and/or are no longer available on our site. You can view the current offers from our partners in our credit card marketplace.
Having poor credit can make it difficult to get approved for a new credit card, but that doesn't mean someone with a lower credit score can't get any plastic at all. The cards available to those with poor credit tend to have higher rates and fees, so you'll want to do your research before signing on any dotted lines.
>>Read More: Best Credit Cards for Bad Credit 2019
The First Premier Bank Mastercard is a perfect example. It's an unsecured card that offers approval to a wider range of credit profiles than many other credit cards. However, there are some significant drawbacks. Here's what you need to know if you're considering the First Premier credit card.
What Are the Pros of the First Premier Bank Mastercard?
The primary advantage of the First Premier credit card is that applicants with poor credit can still get approved. As a Mastercard, this card is accepted at millions of merchants in the United States and around the world. This card also has a grace period of 27 days, so cardholders have time to pay their monthly statement balances in full to avoid interest charges. You'll get a free quarterly FICO score included on your monthly bill as well.
What Are the Cons of the First Premier Credit Card?
Unfortunately, this card has many more cons than pros. This card has very high fees, even for a card that is designed for those with poor or damaged credit.
High interest rate: The First Premier credit card has one of the highest interest rates around. Its has a 36% APR (as of 12/19/2019), which is about double the average.
High set-up fee: There is a one-time processing fee up to $95. If you do not pay that fee within 85 days of approval, your application will be withdrawn.
High annual fee: The annual fee the first year—which ranges from $50 to $125—will cut into your credit limit. For example, if you receive an initial credit limit of $300, there will be an annual fee of $75 for the first year and your available credit limit will be just $225 at first. The annual fee is less for subsequent years, but still enough to make a dent in your spending power.
Monthly service fee: The monthly service fee that the First Premier Bank Mastercard imposes after the first year are unusual. This monthly service fee is between $6.25 and $10.40 after the first anniversary of opening the card.
High credit limit increase fee: Upon approval, your credit limit will range from $200 to $1,000. You can be considered for a credit limit increase once your account has been open for 13 months. If you demonstrate responsible payment behavior and card use, most credit card issuers will increase your spending limit for free. First Premier Bank, on the other hand, will charge you 25% of the credit limit increase. You must reject the credit limit increase within 30 days to reverse the credit limit increase and avoid the fee.
Honestly, there is a fee for just about everything: These fees include a 3% foreign transaction fee, a late fee up to $39, a return item charge up to $39, an annual authorized user fee, a copying fee, a wire transfer fee, and an express delivery fee.
No cash back rewards: While not unusual for a credit card for poor credit, it's still a bummer that the First Premier credit card doesn't offer any cash back rewards.
Who Is This Card Right For?
This card should be considered only by those who have poor credit, don't qualify for other unsecured credit cards and are unwilling to open a secured credit card account. Unfortunately, the cons outweigh the pros with this card, and it seems to do more harm than good for cardholders with poor credit. Instead of helping them move toward a better score, it saddles them with unnecessary fees and increases the risk of a missed payment of other error.
>>Expert Tip: Want a better credit card? Build good credit in the long term by paying all of your bills on time, keeping your debt levels low and adding a mix of credit accounts. Learn more.
However, if this is the only card you can get approved for, you can likely open up more options after a year of making payments on time and working on your overall credit profile. At that point, you can switch cards and get rid of the monthly servicing fees that happen in the second year.
Alternatives to the First Premier Bank Mastercard
The First Premier Bank Mastercard is not for everyone. If you need a different card for poor credit, consider one of these options.
>>See even more options: Review our expert guide to Credit Cards for Bad Credit
OpenSky Secured Visa Credit Card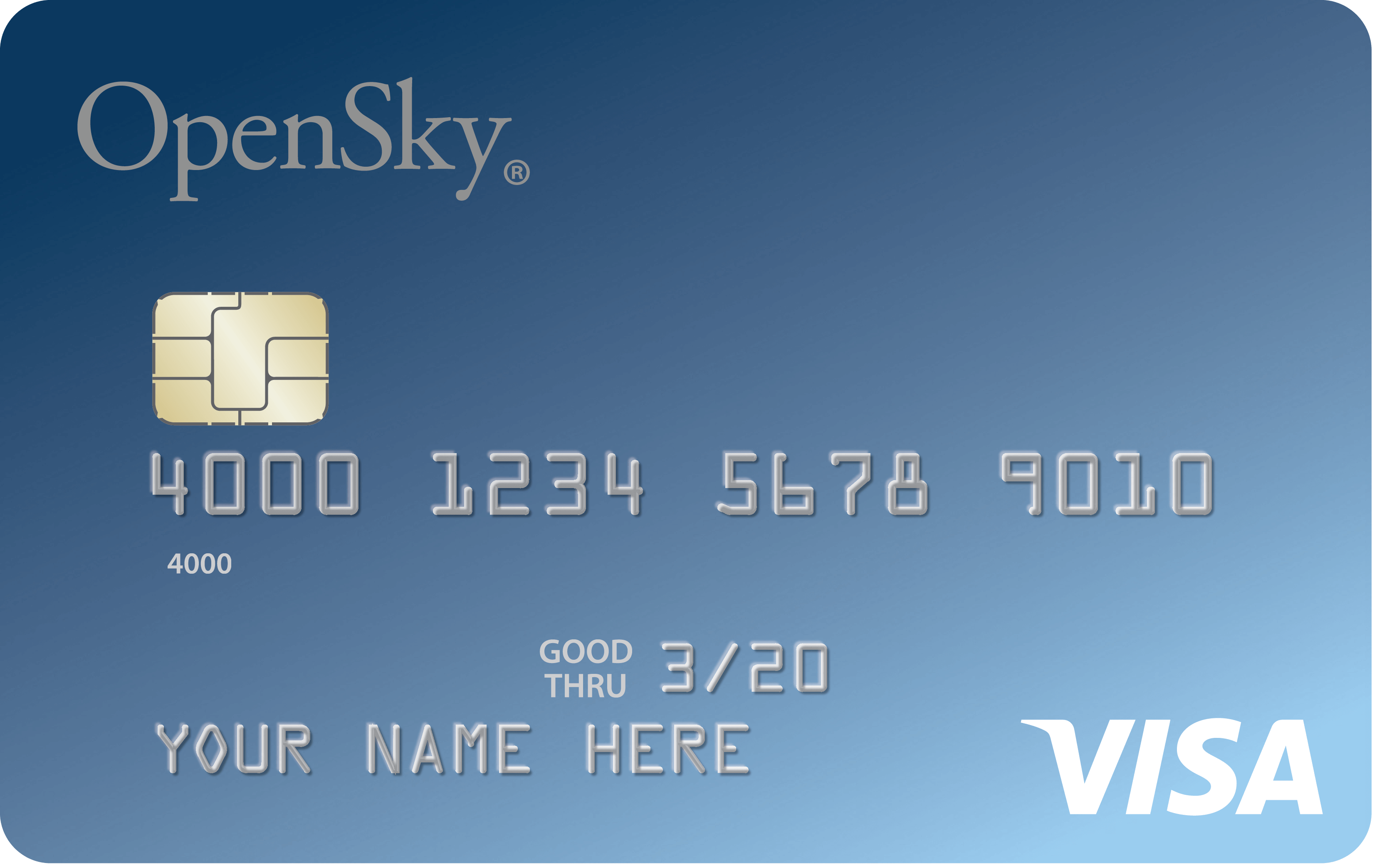 OpenSky® Secured Visa® Credit Card
Card Details
---
Ongoing Apr:
17.39% (variable)
---
---
---
Credit Needed:
Fair-Poor-Bad-No Credit
Snapshot of Card Features
No credit check necessary to apply. OpenSky believes in giving an opportunity to everyone.
The refundable* deposit you provide becomes your credit line limit on your Visa card. Choose it yourself, from as low as $200.
Build credit quickly. OpenSky reports to all 3 major credit bureaus.
99% of our customers who started without a credit score earned a credit score record with the credit bureaus in as little as 6 months.
We have a Facebook community of people just like you; there is a forum for shared experiences, and insights from others on our Facebook Fan page. (Search "OpenSky Card" in Facebook.)
OpenSky provides credit tips and a dedicated credit education page on our website to support you along the way.
*View our Cardholder Agreement located at the bottom of the application page for details of the card
Card Details +
The OpenSky Secured Visa is a great alternative for individuals hoping to build or rebuild their credit. This card is secured by a fully refundable security deposit for as low as $200 and up to $3,000. And they won't pull your credit when you apply, so you don't have to worry about a negative impact to your credit score.
Indigo Platinum Mastercard
The Indigo Platinum Mastercard is another option for people seeking to open a credit card with a poor FICO score. Its ongoing APR is 24.90%, and it charges an annual fee of $0 - $99*. It's also travel-friendly with a foreign transaction fee of only 1%, but the card limit goes up to only $300.
Indigo® Platinum Mastercard®
Snapshot of Card Features
Easy pre-qualification process with fast response
24/7 access to your account, even on mobile!
Select your own style of card design at no extra charge
Account history is reported to the three major credit bureaus in the U.S.
Protection from fraud, if your card happens to be lost or stolen
Accepted nationwide wherever Mastercard is accepted
Card Details +
Milestone Unsecured Mastercard
If you have poor to bad credit, the Milestone Unsecured Mastercard might be a better option. It has an easy application process that won't hurt your credit score. That's a big difference from your typical credit card, which requires a hard pull. It does have a high ongoing APR at 24.90%, plus an annual fee ranging from $35 – $99.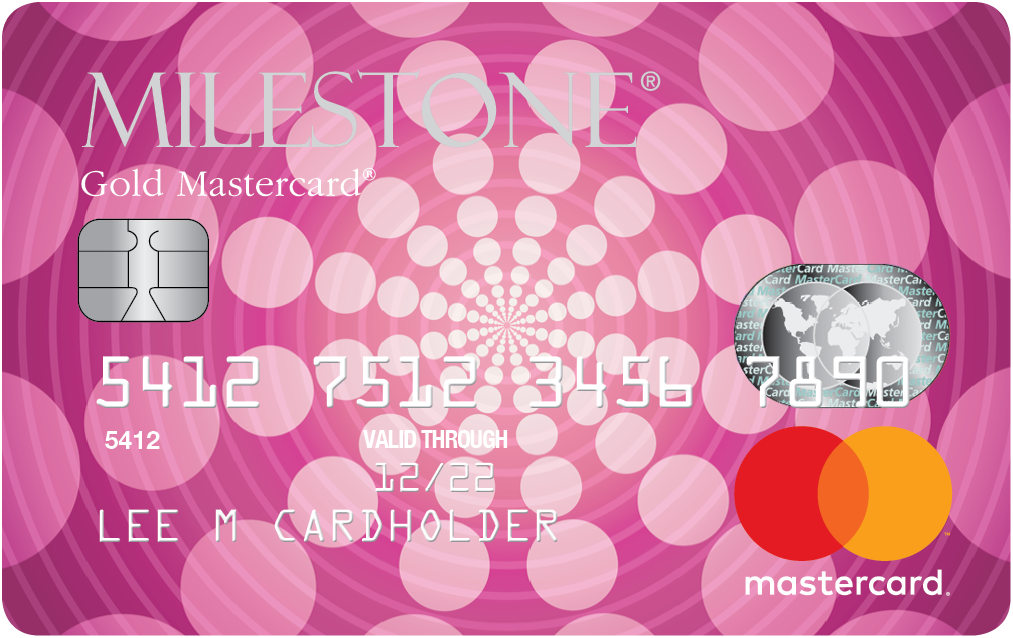 Milestone® Unsecured Mastercard®
Snapshot of Card Features
Easy pre-qualification process which does not affect your credit score
Choice of card image at no extra charge
Less than perfect credit is okay, even with a prior bankruptcy!
Mobile friendly online access from anywhere
Accepted nationwide, wherever Mastercard is accepted
Unsecured credit card, no deposit required
Protection from fraud, if your card happens to be lost or stolen
Card Details +
The Credit Card for Your Needs
If you want a better credit card, the best plan of action is to build good credit by paying all your bills on time, keeping your debt levels low and adding a mix of credit accounts as you—and your wallet—can handle it.
---
At publishing time, the Credit One Bank Unsecured Platinum Visa and Indigo Platinum Mastercard credit cards are offered through Credit.com product pages, and Credit.com is compensated if our users apply and ultimately sign up for these cards. However, this relationship does not result in any preferential editorial treatment. This content is not provided by the card issuer(s). Any opinions expressed are those of Credit.com alone, and have not been reviewed, approved or otherwise endorsed by the issuer(s).
Note: It's important to remember that interest rates, fees and terms for credit cards, loans and other financial products frequently change. As a result, rates, fees and terms for credit cards, loans and other financial products cited in these articles may have changed since the date of publication. Please be sure to verify current rates, fees and terms with credit card issuers, banks or other financial institutions directly.