Renting a home, apartment or town home can affect your credit in a number of ways. It's increasingly common for credit reporting agencies to include positive rental history in consumer credit reports, but even if your rent payments aren't included in your credit reports, you still have to pay close attention to the credit-rent relationship. Having good credit can help you rent an apartment, and paying rent on time can help you build good credit, but it's a little more complicated than that. Here's what you need to know about how renting affects your credit.
Does Paying Rent Build Credit?
In some cases, paying your rent on time may help you build credit. Each of the three major credit reporting agencies — Equifax, Experian and TransUnion — will include positive rent-payment history on your credit reports, if they receive it.
That's a big "if." For your positive rent payment history to be included on your credit reports, your landlord must report your rental history data to them, and while property managers and companies that process rent payments are more frequently reporting that data to the credit bureaus these days, it's still not a standard practice. There are various third-party services that can report your rent payment history to the credit reporting agencies, and you can always ask your landlord or property manager to report your rent payment. You cannot self-report your rent payments to the credit bureaus.

How Do Rent Payments Appear on My Credit Report?
Rent payments show up like an auto loan (if you have a defined lease term), or like a charge card (when you pay month-to-month). This may help you get a leg up against other applicants since your good rental history will also show up on rental screening products offered by the bureaus. Finally, scores like FICO 9 and VantageScore are now incorporating rental payments in their models — the idea is to help people who are considered "thin file" become "score-able." Again, credit scores can only reflect your rent payments if your credit reports include them. Plus, older credit scoring models don't include rental payments in their calculations so, even when on a report, those payments may not help you.
Do I Have a Rent Credit Score?
When you fill out an application as a potential tenant, you may have to agree to a consumer credit check. A potential landlord also may check your rental history, your driving record, your criminal and civil history, as well as verify your employment.
Many landlords check a potential tenant's credit reports and review their credit scores before agreeing to rent out an apartment, but you may not know which credit report or credit score they're going to look at. They often use specialty consumer credit reports from companies to screen potential tenants. These companies by law must provide you with copies of your report once a year upon request (though you may have to pay a fee for it).
If your application to rent a place to live is turned down due to information in a credit report, the landlord who rejected you as a tenant must provide you with a notice that describes your rights and gives you instructions for requesting a free copy of the credit report accessed in the decision.
You're entitled to a free annual copy of your credit reports from Equifax, Experian and TransUnion, so you may want to review them before looking for a new place to live. (Regardless of if you're moving, it's a good idea to routinely look at them to make sure they're accurate, as errors or identity theft can damage your score and hurt your ability to rent an apartment or open a credit card, among other things.) You can get a free snapshot of your credit report on Credit.com.
Does Applying for an Apartment or Home Hurt My Credit?
When you give permission for a landlord to request a copy of your credit report, you've initiated a credit inquiry. This type of credit inquiry, often referred to as a hard inquiry, does affect your credit score. The good news is a single hard inquiry won't hurt your credit score too much, but a lot of hard inquiries in a short period of time can really drag down your score. Whenever you're planning on applying for something that may require a credit check — like renting an apartment, setting up utility services, starting a new cellphone plan, opening a credit card, etc. — it's a good idea to limit your inquiries for new credit. Hard inquiries affect your credit most within the first six months after they're made and will no longer affect your credit after 12 months (they age off your credit report after two years). Some credit scoring models do group inquiries under certain conditions, but it's important to keep an eye on how many are appearing on your credit report(s) and how they might be affecting your credit score.
Can I Get an Apartment if I Have No Credit?
If you have no credit (or bad credit), finding a landlord who will accept your rental application can be tricky. A cosigner or guarantor — someone who will agree to be held responsible for your rent payments, should you be unable to make them — can improve your chances of approval, but if you don't have someone willing to do that for you (after all, it's a big risk), you still have options.
Because your credit history isn't an asset, you'll have to give a potential landlord a reason to rent to you. Consider offering to pay an extra month or two of rent upfront, or perhaps offer to pay a higher deposit, to ease any concerns over your bad or nonexistent credit. (The whole point of a credit check during a rental application is to assess how likely you are to pay your rent on time.) You may also want to write a personal letter to a potential landlord, giving yourself a chance to explain any credit issues they may find when they see your credit history.
And if you have some time before you look for your next place, it's a good idea to work on improving your credit. If you can get your rent payments reported to the credit bureaus, that's a great place to start, but if not, there are more reliable ways to build a strong payment history, like using a secured credit card. Secured credit cards do not require a credit check, so they're relatively easy to get, and if you use very little of your credit limit and make the payments on time, you're establishing a pattern of positive payment history — landlords like to see that.
Recommended Secured Credit Card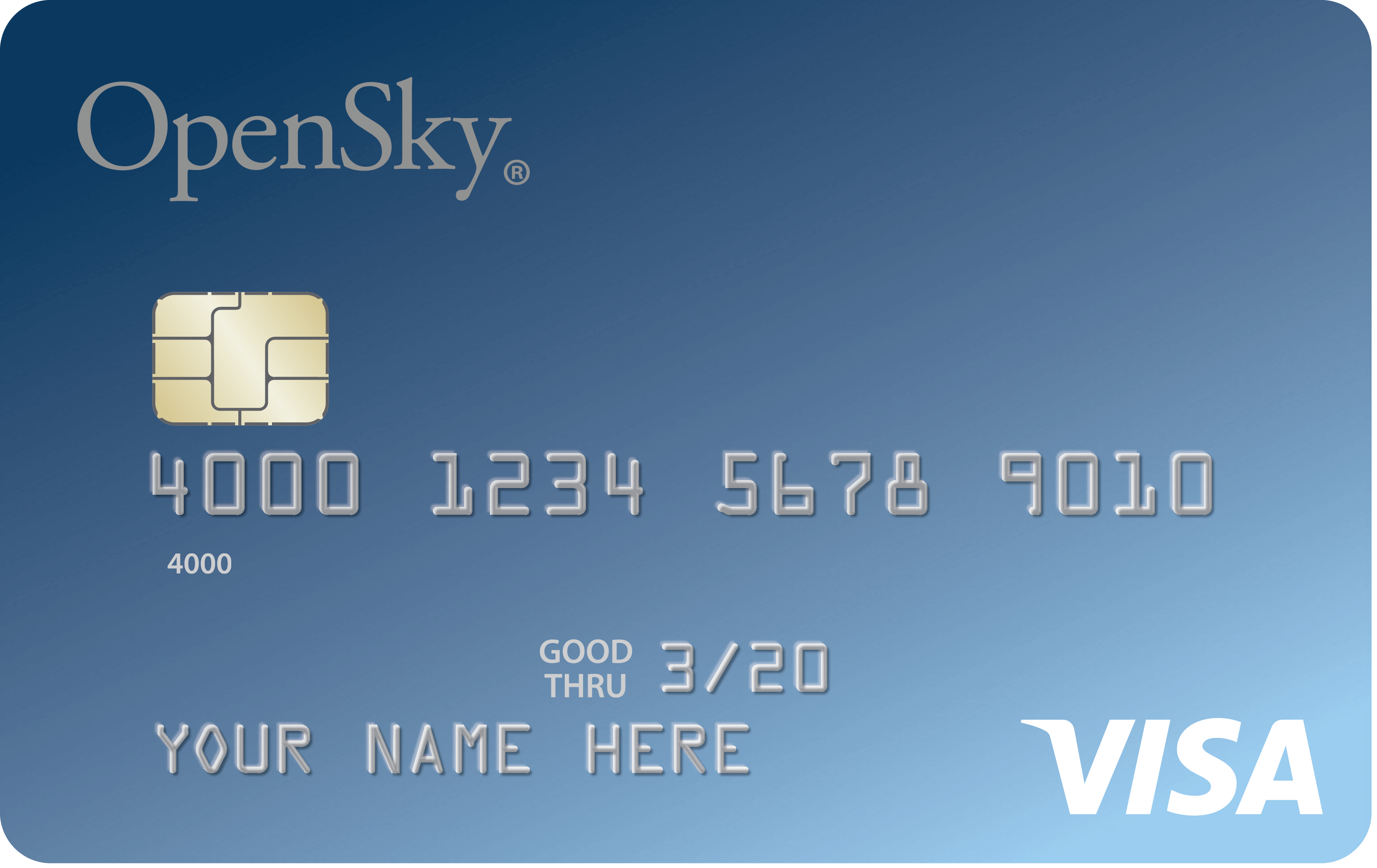 OpenSky® Secured Visa® Credit Card
Card Details
---
Ongoing Apr:
18.89% (variable)
---
---
---
Credit Needed:
Fair-Poor-Bad-No Credit
Snapshot of Card Features
Build Your Credit fast with our monthly reporting to all 3 major credit bureaus.
Choose your credit line as low as $200 up to $3000, secured by a fully-refundable* security deposit.
Security deposit needs to be submitted before the credit card can be issued.
No credit check necessary and no checking account required; apply in less than 5 minutes.
Extra credit when you need it, increase your credit line up to $5000
Access to online financial education.
*View our Cardholder Agreement located at the bottom of the application page for details of the card. Click the Apply Now button to get to the application page.
Card Details +
Can Rent Hurt My Credit Score?
Your property manager may send unpaid rent to a debt collector, and collection accounts seriously damage credit scores. That's a huge reason you want to prioritize paying rent on time (and finding an affordable place to rent, in the first place). Keep in mind an eviction won't show up on your credit reports, though they will likely appear on tenant-specific consumer reports, and the unpaid rent leading up to the eviction may be in your credit reports.
The affect your rent has on your credit standing also isn't totally predictable, because it's a relatively new factor in payment history. For example, Experian says it only includes positive rent-payment history in its credit reports:
"Only positive rental history reported to Experian RentBureau has been added to your Experian credit report," according to a FAQ on Experian's website. "Experian RentBureau will not add derogatory information because any negative rental information, such as a collection account, is already reported to credit reporting companies through collection agencies."
Equifax, on the other hand, does it differently.
"I think it's important for your readers to understand that rental payments and the impact they may have on a credit score are similar to other traditional accounts/tradelines," said Nancy Bistritz, director of public relations and communications for Equifax. "If they are paid on time, they may positively impact a credit score. If they are paid late, they may negatively impact a credit score."
Here's what all this boils down to: Good credit can help you get a rental, paying your rent on time may help you improve your credit and failing to pay your rent on time could hurt your chances at getting a future rental. Focus on practicing good-credit behaviors and building credit if you have none, because it matters in so many aspects of your life. And if you have credit or rent problems in your past, be honest about them when you're looking to rent a new place and take steps to put them behind you so it won't be a problem in the future.
Lucy Lazarony contributed to this article.