Disclosure: Credit.com and CreditRepair.com are both owned by the same company, Progrexion Holdings Inc. John C Heath, Attorney at Law, PC, d/b/a Lexington Law Firm is an independent law firm that uses Progrexion as a provider of business and administrative services.
According to a Federal Trade Commission study, 26% of people may have errors on their credit reports. And those errors can lead to a lower credit score. In fact, the FTC notes that 40% of people who had their credit raised when errors were corrected experienced a 20-point credit score bump! Twenty points one way or the other can have a huge impact on your ability to qualify for loans and favorable terms.
While there are no guarantees, getting inaccurate negative items removed from your credit reports and ensuring your credit profile is accurate is always worth the effort.
You can technically do credit repair on your own, but it can be time-consuming and frustrating. Professional credit repair agencies such as CreditRepair.com can help you remove inaccurate and unsubstantiated information by working directly with creditors and collection agencies on your behalf.
What is CreditRepair.com?
CreditRepair.com is a professional credit repair service. It's a popular choice among consumers. The company works closely with its members to create tailored recommendations. Its goal is to help members develop healthier lifelong relationships with their credit by providing resources for maintaining a good financial habits even after its credit repair services come to an end.
What Does CreditRepair.com Do?
Once you've signed up for an account, CreditRepair.com works with you and on your behalf to help you ensure that information on your credit report is accurate, fair, and verified. If any information isn't accurate, CreditRepair.com works on your behalf to challenge it.
CreditRepair.com Analyzes Your Report
Analyzes your credit reports
Provides a breakdown of negative items for you to review
Builds a customized game plan based on your preferences
CreditRepair.com gathers your credit reports from all three major credit bureaus and reviews them for negative items. After evaluating those items, it organizes your report in a way that helps you identify what you want to challenge. Credit repair consultants then develop a personalized action plan for dealing with each based on your preferences.
CreditRepair.com Works to Dispute Inaccuracies
Challenges questionable negative items
Escalates challenges as necessary
Fights for your consumer rights
CreditRepair.com will then contact your creditors and the credit bureaus on your behalf, requesting that all items be reviewed and verified. This can be the most frustrating part of doing credit repair on your own, as your credit report can be changed only by creditors and credit bureaus. CreditRepair.com continues correspondence and escalates challenges as necessary, ensuring your credit rights as a consumer are being met.
Credit Repair.com Provides Ongoing Support and Education
Offers advice on steps to help you work to keep on top of your credit and maintain or work to make progress on your score
Monitors your credit score with a personalized online dashboard
Provides resources to help you understand the credit repair process and your rights
As CreditRepair.com's consultants work with the credit bureaus and creditors on your behalf, you're kept apprised via email and text alerts. Your personal online dashboard also gives you a breakdown of where you stand. From there, you can get information on steps to help you improve your credit profile beyond credit repair, and you'll be able to monitor your progress as well. Additional articles and resources keep you updated on your consumer rights and further actions to take to build your credit, protect yourself from identity theft, and more.
CreditRepair.com's Credit Repair Service Levels
CreditRepair.com offers three levels of service: Direct, Standard, and Advanced. The right plan for you depends on how many errors you want to challenge and whether you're also looking for credit monitoring and alerts.
Direct
Cost: $69.95/month
Up to 15 items challenged on your credit report monthly, not including hard inquiries
Up to 3 items directly disputed with creditors monthly
Quarterly FICO credit score
Alerts when your credit report change
Standard
Cost: $99.95/month
Up to 15 items challenged on your credit report monthly
Up to 3 items directly disputed with creditors monthly
Quarterly FICO credit score and credit score analysis
Alerts when your credit report changes
24/7 credit monitoring and alerts
Challenges for hard inquiries
Advanced
Cost: $119.95/month
Up to 19 items challenged on your credit report monthly
Up to 6 items directly disputed with creditors monthly
Monthly credit score updates and credit score analysis
Alerts when your credit report changes
Credit monitoring and identity theft protection, including $1 million in identity theft insurance
Challenges for hard inquiries
Additional personal finance tools
What Doesn't CreditRepair.com Provide?
CreditRepair.com doesn't guarantee results—in fact, according to the Credit Repair Organizations Act, credit repair companies cannot guarantee an increased credit score. Keep in mind that it generally isn't possible to improve scores that reflect correctly reported information. The only way CreditRepair.com can help is if items are incorrect, unverifiable, or shouldn't be on your report for some other reason.
Additionally, only credit bureaus and creditors have the ability to actually remove items from your report—CreditRepair.com works with them directly to advocate for its members, but it can't make changes to your reports.
CreditRepair.com also doesn't offer debt settlement or credit counseling. If negative marks on your credit report are accurate, Creditrepair.com can't dispute them or negotiate your debt for you.
Pros and Cons of Working with CreditRepair.com
Pros
The main advantage of working with a credit repair agency like CreditRepair.com is the time you'll save and the experience you can lean on.
Peace of mind knowing competent consultants are taking care of all the details
Skilled guidance and consultation through a difficult process
Updates on credit reports and scores
Regular communication via the mobile app, online dashboard and text/email alerts
Cons
The primary disadvantage of any credit repair service is the cost. Technically, you can do credit repair on your own, so this monthly cost may be a little steep if you're willing to do it yourself. But if you don't have the time or energy, the fee may be worth it.
Cost
No guarantees
No debt settlement or credit counseling
Is CreditRepair.com Right for You?
If you want help improving your credit and removing inaccuracies from your credit report, you'll want to research your credit repair options beyond disputing errors yourself.
Keep in mind what's most important to you as you're researching your options. CreditRepair.com has a solid reputation and a history of solutions with a personalized touch. And with more than a decade of industry experience, CreditRepair.com can help with even the most complicated issues on your credit report.
Sign up today.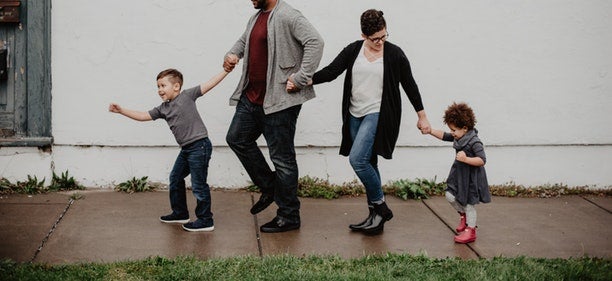 FAQs About Credit Repair with CreditRepair.com
Is CreditRepair.com the only option?
No, there are other options you might consider. Another reputable organization that offers credit repair services is Lexington Law, for example. Take some time to read reviews and understand what services various companies offer to choose the right option for you.
Does CreditRepair.com work for all three of the major credit bureaus?
Yes, CreditRepair.com can help you challenge inaccurate negative items and understand your credit profile with all three major credit bureaus.
Is there a guarantee when you work with CreditRepair.com?
Although CreditRepair.com strives to provide excellent service and credit repair education, it can't guarantee that your credit score will be improved. No reputable credit repair firm can.
Does CreditRepair.com offer credit monitoring?
Yes, some levels of service from CreditRepair.com include credit monitoring. Credit monitoring involves automatic monitoring and reporting that helps you know if you may be the victim of identity theft or if your credit is taking a deep dive for some reason.
You Might Also Like
You probably know credit bureaus keep credit reports. But did you...
Read More
March 7, 2023
Credit Repair
[Disclosure: Lexington Law Firm advertises on Credit.com an...
Read More
March 6, 2023
Credit Repair
Your credit history and the scores based on it are important fina...
Read More
May 10, 2022
Credit Repair