The cost of insurance can be a big hit to your personal bottom line. That's especially true when you consider all the types of coverage you may need to pay for, including auto, health, and life insurance plans. Here are some tips for how to budget for insurance without compromising your lifestyle.
Steps for Budgeting for Insurance
In addition to being legally required in many instances, insurance is often a good investment for your wallet and your peace of mind. The expense of insurance can actually save you money in the long run.
Budgeting for insurance may seem complicated, but it really comes down to two simple actions: First, decide what type of insurance you need. Then, start budgeting for it. Here are five steps for incorporating insurance into your personal finances.
1. Decide how much insurance you need
For each type of insurance you decide to get, you'll need to decide how much coverage to buy. When it comes to insurance, cost shouldn't be the only factor in your purchase decision. Instead, think critically about how much coverage you need. If you're not sure how much insurance or what type to get, consider talking with an insurance agent for advice.
Do you need your homeowner's insurance to include liability in case someone else is injured on your property? Is term life or whole life insurance better for your situation? Who needs to be covered by your auto insurance?
2. Get quotes from agents or online
Once you know what type of insurance you want and how much coverage you need, get some quotes. Shop around and get quotes from multiple companies. Remember to compare the coverage and not just the premium price—you might find that you're getting a much better value when paying only a little more a month with one company over another.
3. Find out what the payment schedule is
Discuss the payment schedule before you agree to an insurance policy. It's common for auto insurance companies to offer a significant discount if you can pay for six months of insurance at a time, for example. Here are some common pay schedule options for various types of coverage.
Home Insurance: Paid annually or biannually, often out of escrow if you have a current mortgage
Car insurance: Paid every six months or monthly
Life insurance: Paid monthly
Health insurance: Paid monthly or via pretax deductions from your paycheck if the coverage is through your employer
Understanding the payment schedule will help you budget for insurance more effectively.
4. Set aside enough money monthly
However you plan to pay for insurance, break the amount down into a monthly budgeted amount. For example, if your home insurance is $900 every six months, set aside $150 every month. It's much easier to budget for $150 than it is to come up with $900 all at once.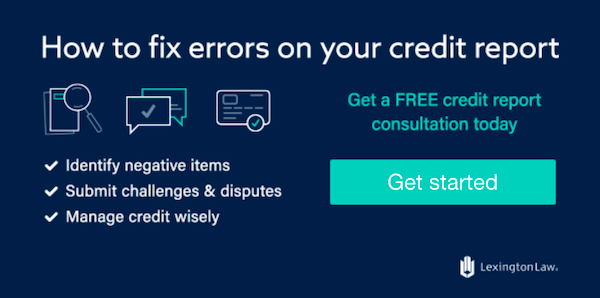 5. "Pay" the bill monthly
If you do pay monthly, go ahead and budget so that you can pay your insurance bill at least a week before it's due. That leaves you plenty of wiggle room if something ever comes up.
If you don't pay monthly, act like you do. Move the monthly budgeted amount into a savings account and don't touch it. Act like it's not there so you're not tempted to use it on something else and risk not having the money when the bill comes due.
How to Budget for Different Types of Insurance
Trying to include a large insurance expense in an already tight budget can be difficult. Here are some tips for making various types of insurance potentially more affordable so they are easier to budget for.
Car Insurance
The average American pays around $2,388 per year on auto insurance. But your actual expense can vary widely depending on your age, state of residence, type of car, credit score, and many other factors. Here are some tips for saving money on car insurance.
Increase your deductible. You may need to shell out a bit more in the event of an accident, but you can save a lot of money on your premiums.
Ask about discounts if you're married, have multiple cars, are buying different types of insurance from the same company, or are a good driver. Some insurance companies also offer discounts for students with good grades.
Lower your liability amounts. This can reduce premiums, but you should ensure that it's a good move for you financially overall.
Health Insurance
According to numbers from the Kaiser Family Foundation in 2018, the average amount people were contributing to their employer-sponsored health care plans each year was $1,186 for single coverage. You don't have to pay that much for health insurance, though. Some ways you can save on this expense, especially if you're purchasing as an individual through the marketplace, include:
Buy a plan with a higher deductible.
Enter all your income data into the marketplace application form to see if you qualify for subsidies or credits.
Apply for Medicaid if you're eligible.
Life Insurance
The cost of life insurance depends heavily on your age, the type of insurance, and how much you're purchasing. If you're young, you might want to buy a whole-life policy that you can pay for now and still have when you're older. If you're older, you may want to opt for term life insurance, which is cheaper than other types.
Homeowner's or Renter's Insurance
One of the reasons insurance costs might be lower is because the company sees you as less of a risk. Homeowner's and renter's insurance may be cheaper for those that invest in security measures such as home security systems.
The Bottom Line on How to Budget for Insurance
You can get discounts and great deals on insurance if you're willing to do your research. But, in most cases, insurance may still be a sizeable expense. Planning ahead and budgeting every month for these expenses is one of the best ways to ensure you can afford the coverage you need.
And since your insurance costs are sometimes impacted by your credit score, make sure you're keeping up on all your other bills and reviewing your credit reports regularly.
DISCLAIMER. The information provided in this article does not, and is not intended to be,  legal, financial or credit advice; instead, it is for general informational purposes only. 
You Might Also Like
Find out if your rent and utility payments are reported on your c...
Read More
April 11, 2023
Uncategorized
Becoming an authorized user is a common tip for individuals tryin...
Read More
September 13, 2021
Uncategorized
Long-term unemployment can really hurt—and not just financially...
Read More
August 4, 2021
Uncategorized