The last credit solution you'll ever need
ExtraCredit is a radical new product coming soon from Credit.com. Join the movement today.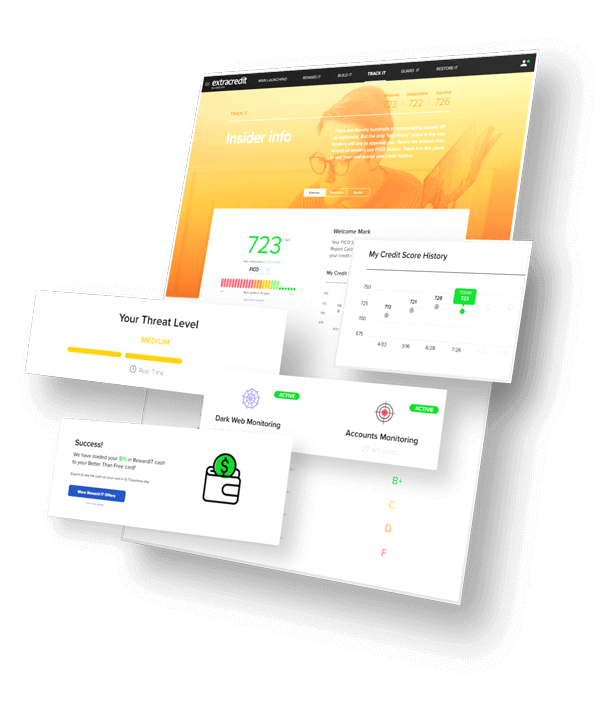 coming this summer
Get on the waitlist now to be notified first.
Credit is complicated.
ExtraCredit is not.
The credit industry is a mess. You shouldn't need five different services to manage and build your credit. And you don't—not with ExtraCredit.

Track It
One score is not enough.
See What Lenders See
with access to 28 of your
FICO® Scores.

Build It
Actually
Strengthen Your Credit
by reporting the bills you're already
paying, like rent & utilities.
Reward It
Get paid
Real Cash
when you are approved for select credit
cards and loans through ExtraCredit.
Guard It
Don't settle for just a warning
system. Instead, get proactive alerts
dark web monitoring
and more.

Restore it
Work with an industry
leader in credit repair to
clean up your reports
and get the score you deserve.