Balance transfer credit cards are a flexible financial tool that can help you save a lot of money. Finding the right card for your situation can help you consolidate credit card debt, better manage your account and save on interest if you pay off balances before the end of the introductory period. You get the most from those benefits when you have the best balance transfer card.
If you're wondering which balance transfer card to get in 2020, you've come to the right place. Check out some of our team's favorite balance transfer cards below to help find the right card for you.
A Quick Look at Credit.com's Top Choices for Balance Transfer Cards
A quick note before we start—there really isn't a "best" balance transfer card for everyone. Ultimately, the best credit card for balance transfers is the one that works for you. To find that card, you'll have to do some research to find out about credit score requirements, the length of introductory periods and other benefits each card might have.
Now that we've gotten that out of the way, here are our top picks for the best balance transfer cards of 2020:
TD Cash Credit Card: This credit card offers major cash back rewards and a 0% Introductory APR for 6 months on purchases. The ongoing APR is 12.99%, 17.99% or 22.99% (Variable).
The Best Credit Cards for Balance Transfers in 2020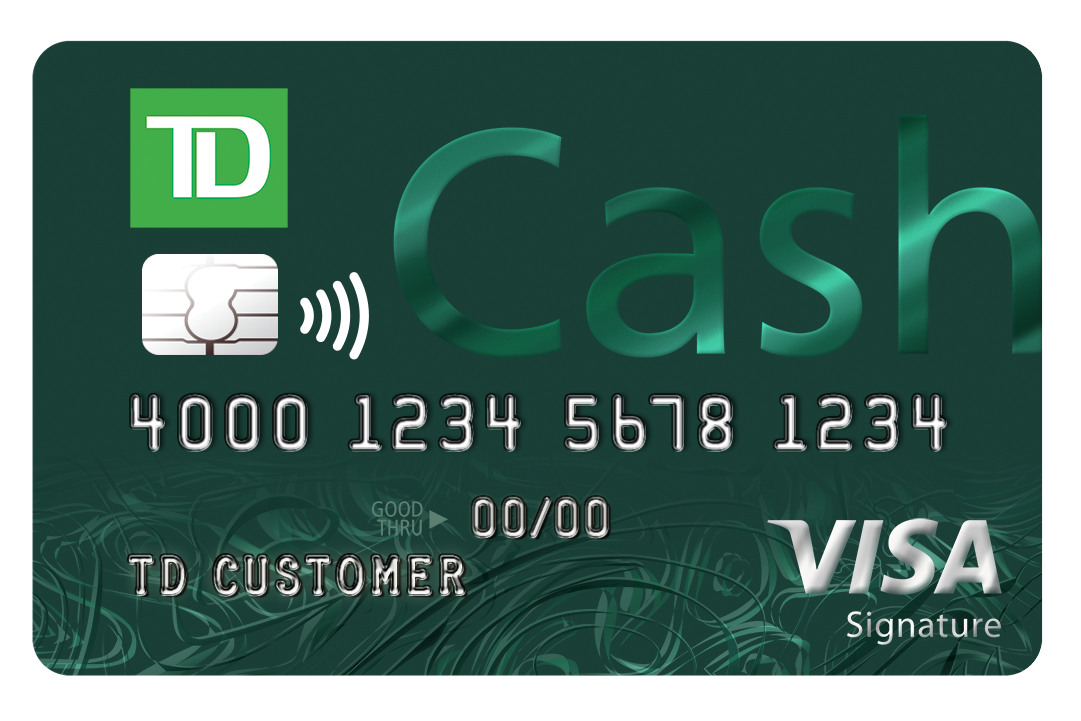 TD Cash Credit Card
Card Details
Intro Apr:
0% Introductory APR for 6 months on purchases
---
Ongoing Apr:
12.99%, 17.99% or 22.99% (Variable)
---
Balance Transfer:
0% Introductory APR for 15 months on balance transfers
---
---
Credit Needed:
Excellent-Good
Snapshot of Card Features
Earn $150 Cash Back when you spend $500 within 90 days after account opening
Earn 3% Cash Back on dining
Earn 2% Cash Back at grocery stores
Earn 1% Cash Back on all other eligible purchases
$0 Annual Fee
Visa Zero Liability
Instant credit card replacement
Digital Wallet
Contactless Payments
Card Details +
Benefits: Your wallet will love the TD Cash Credit Card. Eligible cardholders will get a 0% Introductory APR for 6 months on purchases. Plus, you can earn cashback for 1% on all purchases, 2% on grocery store purchases and 3% on dining purchases. No annual fees and an easy-to-earn sign-up bonus round out the top perks of this card. 
Drawbacks: You do need a excellent or good credit score for approval. And once the introductory APR period is over, your APR depends on your creditworthiness. This card has an ongoing APR of 12.99%, 17.99% or 22.99% (Variable).
Understand Your Credit Before Applying
To get the best balance transfer credit card for your situation, you need to know what your credit score looks like. The best deals and longest introductory periods often go to people who have good or better credit scores. Find out more about your credit with the Credit Report Card, which you can get free at Credit.com.
Do Balance Transfers Affect Your Credit Score?
Yes, balance transfers might impact your credit score. Each time you apply for a credit card, a hard inquiry hits your credit report. That can bring your score down a few points each time. Minimize this risk by doing the research first and choosing a card you're fairly certain you can qualify for.
If you transfer a balance from an old credit card to a new one and close the old account, you lose the age of that account. Part of your credit score is based on the age of your credit accounts, so that could bring your score down short term. However, if you're worried about overspending now that you have multiple credit cards to use, this might be a good move.
Finally, credit utilization—or how much of your available credit limit you use—has a big impact on your credit score. If you can keep an old card open and never use it, you lower your credit utilization. Consider this math:
You have a credit card with a $5,000 credit limit and a $3,000 balance. That's a 60% utilization rate, which is bad for your score.
You apply for a balance transfer card and get a $5,000 credit limit on that card. You move the old balance over. Now you have two credit cards with $5,000 credit limits, or $10,000 total in available credit. You've only used $3,000 of it, which is a 30% utilization rate and much better for your credit score.
Again, whether you choose to take the temporary potential hit to your score by closing the old card is up to you. It's much better to do that than to run up both cards and not be able to make your payments.
How Do You Transfer Balances on Credit Cards?
To transfer balances on credit cards, you need a credit card that accepts balance transfers. Do the research, starting with the list above and the other options in the Credit.com credit card marketplace. Or choose one of the credit cards above, if you've found the right one for you! Once you find a card that checks as many of your boxes as possible, apply for it.
Once you're approved, you can contact the new credit card company. Have the old credit card information, including a statement, on hand. Representatives of the new company will help you complete a balance transfer.
---
Editorial disclosure: Reviews are as determined solely by Credit.com staff. Opinions expressed here are solely those of the reviewers and aren't reviewed or approved by any advertiser. Information presented is accurate as of the date of the review, including information on card rates, rewards and fees. Check the issuer's website for the most current information on each card listed.
Note: It's important to remember that interest rates, fees and terms for credit cards, loans and other financial products frequently change. As a result, rates, fees and terms for credit cards, loans and other financial products cited in these articles may have changed since the date of publication. Please be sure to verify current rates, fees and terms with credit card issuers, banks or other financial institutions directly.