0 Comments
Life is full of little problems that should be solvable. Like things tend to break right after the warranty expires. And those times when you desperately need some piece of information, but you don't have Internet service. What about when you need to make a return, but just missed the cutoff for the store's return policy?
It turns out that there is an app for all of this, and much more. Better yet, you probably already have access to it. Your credit cards contain a whole menu of little-known perks and benefits, just waiting for you to utilize them. And we're not just talking about some of the perks everyone knows about like 0% balance transfer offers, which can help people struggling with paying off credit card debt get back on track.
Here are four of the most overlooked features you probably already have access to through at least one of the cards already in your wallet.
1. Extended Warranty Coverage
The other day I tried to use two of my computer monitor adapters, and discovered that they both failed to work. Frustratingly, the company that manufactured them refused to take any responsibility, as its one year warranty had just expired. Lucky for me, I remembered that many credit cards now have an extended warranty policy that adds one year to manufacturer's warranties. There are some limitations against motorized devices and damage caused by natural disasters, but none of these exceptions applied in this case. I was able to quickly submit a claim and the purchase amounts were soon credited to my account.
Which cards offer extended warranty coverage? Many credit and charge cards from American Express, Capital One Venture Rewards, Chase Sapphire, and most cards that are part of the Discover, Visa Signature and World Mastercard programs. Check your credit card's guide to benefits in order to learn about details and restrictions.
2. Concierge Services
As all smartphone users eventually learn, data coverage doesn't penetrate everywhere yet, and batteries can fail quickly. But when you need some critical piece of information, or perform a crucial task, you can probably turn to your credit card's telephone concierge service. These programs can offer cardholders directions, make travel and restaurant reservations, or help book tickets for sports and entertainment events.
Which cards have a concierge service? All cards that are part of the Visa Signature and World Mastercard programs, as well as most credit and charge cards issued by American Express.
3. Return Protection
Return policies allow shoppers to make purchases with some peace of mind, knowing that they can bring the product back if it fails to meet their needs. Yet many retailers have shortened their return policies to 30 or 60 days, and deny some returns that they once accepted. Thankfully, several credit cards now offer policies that accept returns in these situations.
Which cards come with return protection policies? Most American Express cards come with a 90-day policy that covers up to $300 per item and $1,000 per card account per calendar year. Discover cards also come with a 90-day Return Guarantee policy that refunds the cost of purchases up to $500 when a store will not accept a return.
4. Price Protection
These policies can offer cardholders a refund when the price of a purchased item goes down at a later time. Typically, the lower price must be found in a print advertisement, not on the Internet, and certain types of sales, such as going out of business sales, are excluded.
Which cards offer price protection? Citi offers its Price Rewind program on all of its cards that will automatically refund registered products when a price drop is found within 60 days. Other cards that offer a price protection benefit which requires cardholders to submit proof of written advertisements of the lower price include the Discover card and certain cards that are part of the Visa Signature and World Mastercard programs.
Note: It's important to remember that interest rates, fees and terms for credit cards, loans and other financial products frequently change. As a result, rates, fees and terms for credit cards, loans and other financial products cited in these articles may have changed since the date of publication. Please be sure to verify current rates, fees and terms with credit card issuers, banks or other financial institutions directly.
More on Credit Cards:
Image: iStock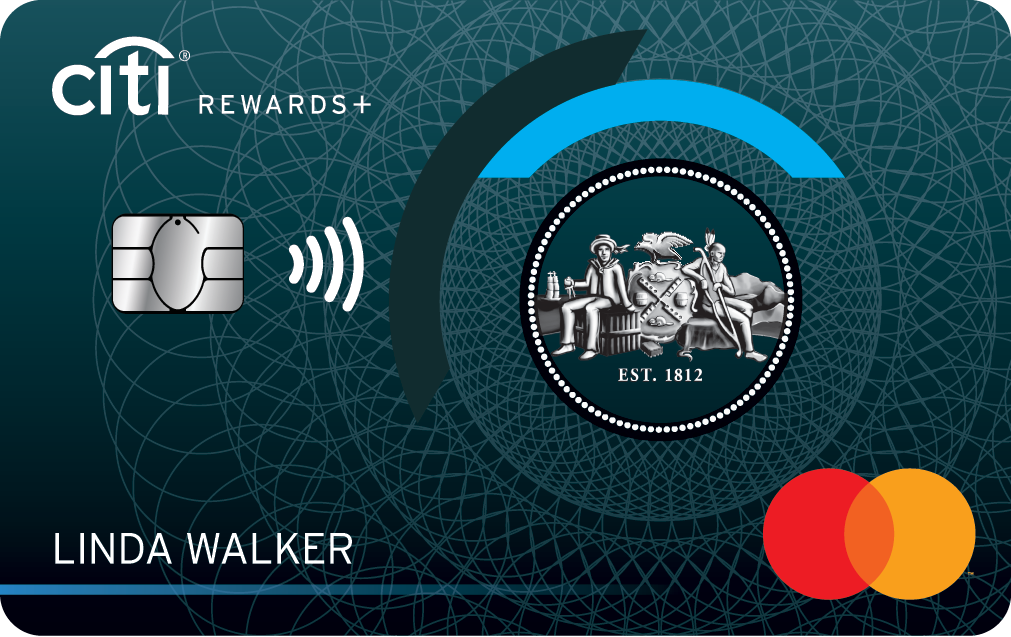 Citi Rewards+℠ Card
Card Details
Intro Apr:
0% for 15 months on Purchases
---
Ongoing Apr:
13.49% - 23.49% (Variable)
---
Balance Transfer:
0% for 15 months on Balance Transfers
---
---
Credit Needed:
Excellent-Good
Snapshot of Card Features
The Citi Rewards+℠ Card - the only credit card that automatically rounds up to the nearest 10 points on every purchase - with no cap.
Earn 15,000 bonus points after you spend $1,000 in purchases with your card within 3 months of account opening; redeemable for $150 in gift cards at thankyou.com
0% Intro APR on balance transfers and purchases for 15 months. After that, the variable APR will be 13.49% - 23.49%, based on your creditworthiness. Balance transfer fee — either $5 or 3% of the amount of each transfer, whichever is greater.
Earn 2X ThankYou® Points at Supermarkets and Gas Stations for the first $6,000 per year and then 1X Points thereafter. Plus, earn 1X Points on All Other Purchases.
The standard variable APR for Citi Flex Plan is 13.49% - 23.49%, based on your creditworthiness. Citi Flex Plan offers are made available at Citi's discretion.
Card Details +