0 Comments
[UPDATE: Some offers mentioned below have expired and/or are no longer available on our site. You can view the current offers from our partners in our credit card marketplace. DISCLOSURE: Cards from our partners are mentioned below.]
It's almost Halloween, which means it's nearly Thanksgiving, which means it's about to be holiday shopping season — and that probably means you're about to need a little more room in your budget.
Consumer credit card spending tends to peak in November and December. That's not always a bad thing, assuming you can fit it into your budget or have saved up so you can pay those higher bills, but high credit-card spending can also make a mess of your finances. Rather than let the stress of credit card bills ruin your holidays, consider using credit cards as financial management tools in the coming months. Here are some ways credit cards can make your holiday spending a little easier.
1. Cash Back on Your Gift-Buying
Rewards credit cards are often the most attractive kind, and there's a good reason for that. If you pay your bill in full every month, you can get "free money." For example, the Chase Freedom card (reviewed here) gives you 5% cash back on up to $1,500 worth of purchases in certain categories every quarter (activation is required). For the fourth quarter of this year, you get 5% back when you shop on Amazon with your Chase Freedom (also, Diapers.com Zappos.com and Audible.com), so you could benefit from doing a lot of your holiday spending in one place.
You can compare all kinds of rewards credit cards — cash back, hotel rewards, airline miles, and so on — to find what suits your needs. You tend to need good credit to get a rewards card, though.
If you're not going to pay your bill in full, rewards cards can work against you. They tend to carry higher interest rates than cards with fewer or no special features. Rewards cards also often have annual fees. Carrying a balance on these cards will likely cost more in interest than the rewards you earn, making them more of a financial burden than an asset.
2. Price Protection in Case a Better Deal Comes Along
You know how some stores will price match an item if you bring proof of a better deal at a competitor store? Some credit cards have a similar offer. Check your card's benefits to see if it offers price protection. A store may not give you a refund once you've found a better deal, but your credit card company may cover the difference.
In some cases, the card issuer might do the work for you. For example, Citi has a program called Price Rewind, with which you can register purchases you make on an eligible card, such as the Citi Double Cash card (reviewed here), and Citi will search for better prices online. If Citi finds a better price within 60 days, you can request a refund of up to $300 and save up to $1,200 per year.
3. Warranties
Sometimes, retailers sell warranty packages to cover your big-ticket purchase beyond the manufacturer's warranty. The holidays is often a time when you go out and make some of your priciest purchases of the year. You might already have supplemental warranty coverage with your credit card. Again, that's something to check in your card's terms and conditions, but it's a common perk.
4. Travel Protection
Like built-in warranty protection, many credit cards have benefits that can not only save you money but also give you peace of mind while traveling during the holidays. Many cards have car rental insurance, as well as lost-baggage protection and flight protection, in case your plans go awry. You'll often have to book those travel plans with the card that has those protections in order to claim them, so read the fine print carefully before venturing out for the holidays.
5. Interest-Free Loans to Let You Buy When the Time Is Right
Some people talk about the credit-card grace period as an interest-free loan. If your account is in good standing and you pay the balance in full every billing cycle, you're borrowing the credit card company's money for the time between your transaction and when the bill is due. If you time it right, you can buy something and not have to pay for it until the bill is due about two months later.
If you're considering opening a new credit card during the holidays, one with a promotional financing offer might be worthwhile. With excellent credit, you might be able to get more than a year of 0% APR financing for purchases you make with that credit card. Take note: Once that promotional financing period is up, any remaining balance may accrue retroactive interest.
Credit cards can help you make the most of your spending, but they can also put you in debt. Sticking to a budget and staying organized will help you avoid going into debt, paying a lot in interest and damaging your credit, but if you happen to overspend, try to relax. Make a plan to get out of debt and improve your credit score in the process. To see how your credit card debt affects your credit, take a look at your free credit report summary every 14 days on Credit.com.
Note: It's important to remember that interest rates, fees and terms for credit cards, loans and other financial products frequently change. As a result, rates, fees and terms for credit cards, loans and other financial products cited in these articles may have changed since the date of publication. Please be sure to verify current rates, fees and terms with credit card issuers, banks or other financial institutions directly.
More on Credit Cards:
Image: Image Source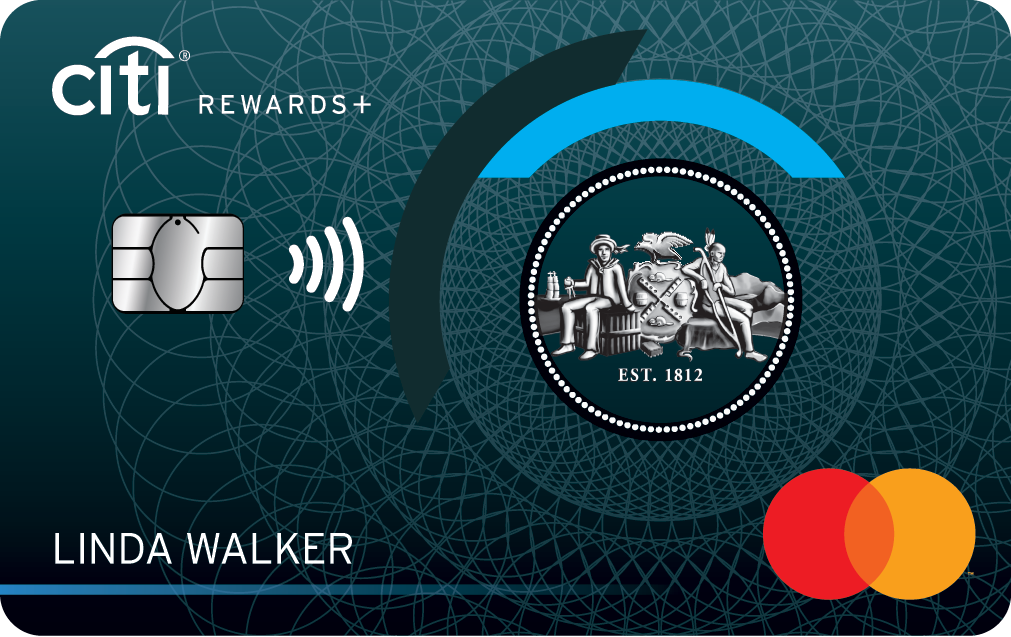 Citi Rewards+℠ Card
Card Details
Intro Apr:
0% for 15 months on Purchases
---
Ongoing Apr:
13.49% - 23.49% (Variable)
---
Balance Transfer:
0% for 15 months on Balance Transfers
---
---
Credit Needed:
Excellent-Good
Snapshot of Card Features
The Citi Rewards+℠ Card - the only credit card that automatically rounds up to the nearest 10 points on every purchase - with no cap.
Earn 15,000 bonus points after you spend $1,000 in purchases with your card within 3 months of account opening; redeemable for $150 in gift cards at thankyou.com
0% Intro APR on balance transfers and purchases for 15 months. After that, the variable APR will be 13.49% - 23.49%, based on your creditworthiness. Balance transfer fee — either $5 or 3% of the amount of each transfer, whichever is greater.
Earn 2X ThankYou® Points at Supermarkets and Gas Stations for the first $6,000 per year and then 1X Points thereafter. Plus, earn 1X Points on All Other Purchases.
The standard variable APR for Citi Flex Plan is 13.49% - 23.49%, based on your creditworthiness. Citi Flex Plan offers are made available at Citi's discretion.
Card Details +