0 Comments
Q. What credit card with low interest can I get with a 673 FICO credit score?
A. Let's start with the good news. There are low-interest credit cards out there carrying annual percentage rates (APRs) for purchases around 8%. The bad news? They're generally reserved for people who have good credit scores and, unfortunately, a 673 FICO score isn't likely to make the cut.
To give you a quick overview, most credit-scoring models (because, remember, there are quite a few of them) follow a range of 300 to 850. Within that range, there are different categories as follows:
Excellent Credit: 750+
Good Credit: 700-749
Fair Credit: 650-699
Poor Credit: 600-649
Bad Credit: Below 600
A 673 FICO score puts your credit at right about average, plus or minus the variations your full credit profile may elicit across scoring models — and, therefore, you're not likely to qualify for the low APRs, premium rewards, or lucrative sign-on bonuses that people with 750-plus scores will net. But you're certainly not shut out of the market either.
There are plenty of credit cards out there that people with fair credit can qualify for — and you might not even be restricted to the secured credit cards — which require an upfront deposit that serves as the credit line (read: insurance) — to which people with bad credit are often limited. It's quite possible you can net a card that carries a rewards program (in exchange for a small annual fee) and an interest rate that's around 15% to 24%. That range may seem high, but it's actually quite common when you're talking about plastic. Premium rewards credit cards, geared to people with stellar credit and deep pockets, don't even typically tout super-low interest (something's gotta fund all those points, miles and cash back).
Now, there's a chance that your fair credit can qualify you for a short 0% introductory balance transfer or purchase APR (which lets you transfer or carry a balance without incurring interest for a certain time period). That type of offer might prove helpful if you're looking for a credit card in order to make a big purchase you can't pay off right away or if you have a high balance on a high-interest credit card that you're hoping to pay down. You can learn more about balance-transfer credit cards here.
Remember, it's always important to read the terms and conditions carefully. Some balance-transfer or deferred-interest offers, for instance, are rendered null and void if you don't pay off the charges by the time the promotional period expires. And you should read the fine print on all cards in general to determine if one is right for you.
Finally, it's important not to get complacent. Just because you can't qualify for the best interest rates or terms right now doesn't mean you won't be able to in the future. If you focus on making all your payments on time, keeping the amount of debt you owe below at least 30% and 10% of your total available credit limits, and adding a mix of accounts as your score and wallet can afford them, you'll build better credit over time. And you may even be able to get yourself a credit boost in the short-term by paying down credit card balances, limiting new credit inquiries and disputing errors on your credits.
You can track your progress toward building good credit by pulling your credit reports for free each year at AnnualCreditReport.com and viewing two of your credit scores, updated every 14 days, for free on Credit.com. And if you (or other readers) have any more questions about credit (or money, in general), share them with us in the comments, on Twitter (@CreditExperts) or on Facebook.
Image: Minerva Studio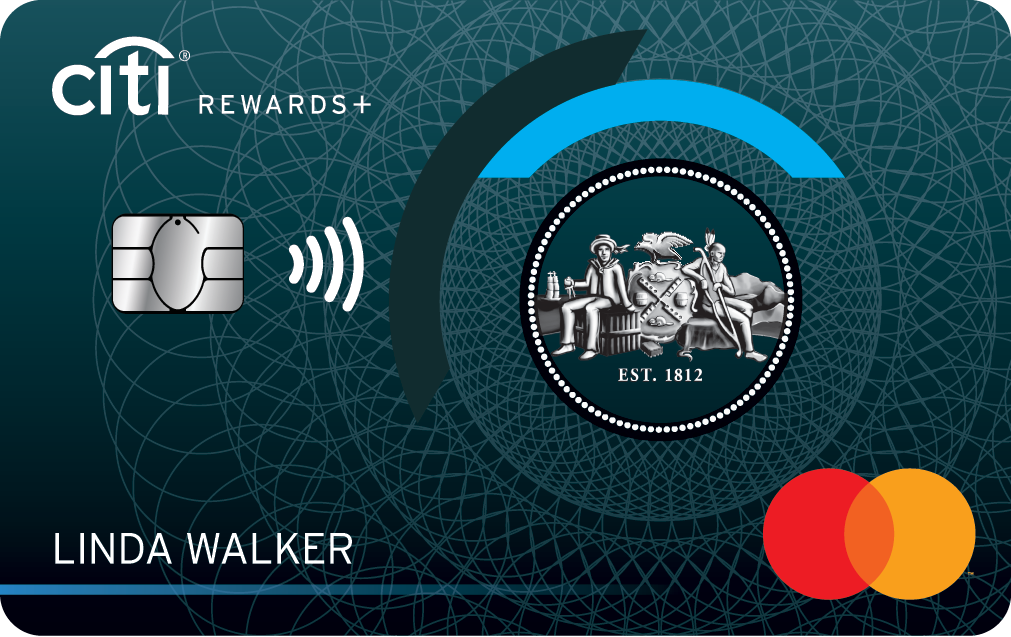 Citi Rewards+℠ Card
Card Details
Intro Apr:
0% for 15 months on Purchases
---
Ongoing Apr:
13.49% - 23.49% (Variable)
---
Balance Transfer:
0% for 15 months on Balance Transfers
---
---
Credit Needed:
Excellent-Good
Snapshot of Card Features
The Citi Rewards+℠ Card - the only credit card that automatically rounds up to the nearest 10 points on every purchase - with no cap.
Earn 15,000 bonus points after you spend $1,000 in purchases with your card within 3 months of account opening; redeemable for $150 in gift cards at thankyou.com
0% Intro APR on balance transfers and purchases for 15 months. After that, the variable APR will be 13.49% - 23.49%, based on your creditworthiness. Balance transfer fee — either $5 or 3% of the amount of each transfer, whichever is greater.
Earn 2X ThankYou® Points at Supermarkets and Gas Stations for the first $6,000 per year and then 1X Points thereafter. Plus, earn 1X Points on All Other Purchases.
The standard variable APR for Citi Flex Plan is 13.49% - 23.49%, based on your creditworthiness. Citi Flex Plan offers are made available at Citi's discretion.
Card Details +