It's hard to imagine that your entire financial situation can be controlled by a three-digit number. But the fact of the matter is, you need your credit score for a lot. Credit cards, loans, mortgages, APRs, even renting an apartment—whether or not you qualify is based a lot on your score. And if your credit score isn't in good shape, it can make your life that much harder.
We get it. And we want to help. Enter ExtraCredit® from Credit.com. ExtraCredit is a comprehensive credit solution, with specific and encompassing features that helps with every dimension of your credit. But ExtraCredit isn't your typical credit solution. Think of it as a lifestyle change. Think of it as a way to take control of your financial life.
What You Need to Know
We know that ExtraCredit could be the credit solution you need. But you don't know that yet. Ready to learn more? Here's what you can expect:
What's ExtraCredit?
ExtraCredit is total and complete credit coverage. With five killer features, we're keeping a close eye on your credit—and giving you the tools to you get where you want to go. Whether you're in need of identity protection, credit score tracking, a discount to credit repair company or even identity protection, ExtraCredit is here to help.
ExtraCredit has five features, each created to cater to your unique financial situation:
Reward It
Track It
Guard It
Build It
Restore It
It seems like a lot, doesn't it? Well it is, but we've got some good news for you—you can get complete credit coverage for one low, monthly fee.
Who's ExtraCredit® For?
You're a unique person with your own unique financial situation. And ExtraCredit can help. With five features targeted towards specific financial areas, ExtraCredit is a great resource that you can use to get a handle on your situation.
With that said, you might find some features more useful than others. Let's say you're new to the credit world and need to build your credit history. You'll probably find Build It particularly useful. But since you don't really have a credit history, you might not get a lot of use out of Restore It.
Think of ExtraCredit like this—you're getting at least one feature that helps you tackle the exact credit goal you are working on. The other features? Well, they're a little bonus. You might not need to use each feature right now, but it doesn't mean that you won't later on.
The Breakdown
ExtraCredit has five features that were designed to help you stay on top of different aspects of your financial and credit health. Let's dive right in: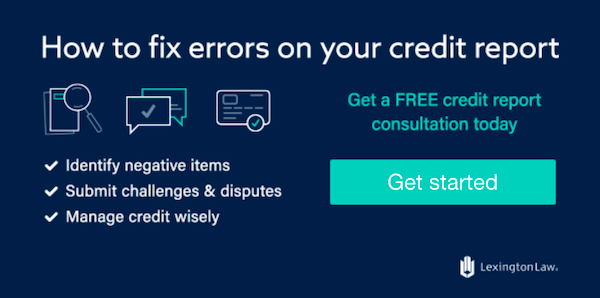 Reward It
You finally decided to sign up for ExtraCredit? Great! Because you made such a smart choice, we'll send you an ExtraCredit debit card loaded with $5. That's what Reward It is all about—but it gets better. When you take a look at Reward It, you'll see a slew of financial and other types of offers that you most likely qualify for based on your credit score. When you get approved for one of those offers, we'll celebrate with you by loading up your ExtraCredit debit card with reward amounts of up to $2500. You read that right—up to twenty-five hundred dollars. All for you, because of your smart financial decisions.
Track It
A lot of apps and services out there claim to have the only and completely accurate score you need. But the thing is, you have dozens of scores. And different lenders see different credit scores. So how can you keep track? Enter Track It. ExtraCredit will gather all your FICO® Scores and show which lender pulls which report. It'll also keep track of all 28 of your credit scores. But it goes one step further by showing you which credit score is best for what you're applying for, whether it's a house or a credit card. Think of it as your lending cheat sheet.
Guard It
Here are some statistics for you: according to the Insurance Information Institute, the FTC received 4.8 million identity theft and fraud reports. Not only that, but identity theft reports have increased by 45% since 2019.
Identity theft is no joke. So how can you stay safe? Guard It can provide the services you need, including:
Dark Web Monitoring: We'll continually scan hidden websites and file-sharing networks for data breaches.
Compromised Account Monitoring: Worried about your finances? We'll catch unauthorized bank changes and accounts opened with a stolen identity
Identity Theft Insurance: You'll receive $1,000,000 identity theft insurance, because you're worth it.
Does all this security feel like overkill? We don't think so. Your identity is important, so Guard It is here to protect it. Better safe than sorry.
Build It
Sure, credit card payments play a huge role in your credit score. But that's only half of the payments you make, right? What about your other bills, like rent and utilities? That's why we created Build It. Use Build It to report your rent and utilities to credit bureaus as credit tradelines.
Restore It
So your credit's not where you want it to be. And you need help. You're in the right place. Restore It will connect you with an experienced credit repair service that can take a look at your situation. You'll get a discount to work directly with the credit gurus at CreditRepair.com, a credit repair service that has a killer track record. If they're not available in your area, you'll get that discount with another leader in credit repair.
The ExtraCredit Breakdown
Okay, we know that there are a lot of credit solutions out there. You've probably seen other services that offer things like rewards, ID protection and credit monitoring. But here's the thing—no one offers a comprehensive service like ExtraCredit®.
With ExtraCredit, you get five killer features all wrapped up in a box with a bow on top. Here's a breakdown of about how much the ExtraCredit services would typically cost on their own:
Basic Credit Repair: $25 value
Rent Reporting: $10 value
Credit Scores: $20 value
Dark Web Monitoring: $35 value
With ExtraCredit you get all five services and more, starting $24.95 a month.
ExtraCredit Reviews
Okay, we could just keep going on about how great ExtraCredit is and how it's the credit solution that you need. But ExtraCredit has been out for a little while, so you're probably wondering: what do ExtraCredit users actually think?
Luckily for you, the ExtraCredit® reviews are in. We'll let them speak for themselves:
"A lot of features for one great price. While others offer additional services or features at additional cost, Credit.com offers some of those at one price. I recently found out that there are about 28 credit scores depending on what you're shopping for. Credit cards, vehicles and general loans, etc. With the three bureaus. I'm glad I found them and discontinued my services with two other companies. Their site is easy to navigate through and you can see where you stand. They're are helpful in ways in raising your score, too. I highly recommend them."
"I was a little careless with my credit in my early life, but eventually became responsible and started paying attention. I had my identity stolen several years ago, and I wanted to monitor my report from all three credit bureaus in one place at an affordable price. ExtraCredit solved my problem and offered more than what I expected. My favorite ExtraCredit feature is the ability to view 28 of my FICO(R) Scores from all three credit bureaus."
Disclaimer: Current users were solicited and in some cases compensated in exchange for an unbiased review about their experience with ExtraCredit.
We have to admit—these reviews sound pretty promising. Wondering if it's all too good to be true? You can try ExtraCredit out for yourself.
The Bottom Line
Sure, there are a lot of credit solutions out there. But here's the thing—ExtraCredit impacts every dimension of your credit. So you could go with the one-dimensional credit solutions provided by the other guys. Or you could go with ExtraCredit, which offers so much more.
ExtraCredit is here for you. It's like a team of credit pros, all focused on monitoring your credit and providing the information you need to satisfy your credit score needs. When you work with us, ExtraCredit can help you get a handle on your finances.