0 Comments
[Update: The offers mentioned below have expired. You can view the current offers from our partners here — Chase Slate.]
Mark Twain once said "Everybody talks about the weather, but nobody does anything about it." But when it comes to credit card fees, there is actually a lot that credit card users can do to reduce or eliminate them. In fact, conscientious cardholders can avoid paying these fees altogether when they choose the right cards and use them wisely.
Here are the top five credit card fees, and how to avoid them.
1. Annual Fee
It is true that many credit card issuers now charge an annual fee, but there are still plenty of free products available. And even when a card does have an annual fee, there are several clever ways to avoid paying it.
2. Foreign Transaction Fees
Of all the credit card fees, this might be among the more controversial ones. Credit card issuers exchange currency at interbank exchange rate, which is the best possible rate. And actually, they impose these charges on any transaction processed outside the U.S., even if it's in U.S. dollars. Nevertheless, most banks choose to tack on a 3% foreign transaction fee to all of these charges. Thankfully there are now many cards without this fee, and several banks that never charge it. For example, Capital One, Discover, and the Pentagon Federal Credit Union (PenFed) have eliminated this fee on all of their products. All you need is just one of these cards to use in foreign countries, and you are good to go.
3. Late Fees
In most cases, cardholders must take responsibility to make their payments on time in order to avoid this fee. Setting up automatic payments makes it impossible to forget a payment while paying electronically avoids the risk of having a check lost in the mail. In addition, there are a few cards that boast of no late payment fees. But be careful, it is important to know that 'No Late Fees' isn't an excuse to pay late.
4. Cash Advance Fees
Most cards have a cash advance fee of 3% with a minimum of $5 or $10. And beyond cash advance fees, a higher APR will be charged on the cash withdrawal, and there is no grace period. To avoid paying this fee, never use a credit card for a cash advance. In fact, it is best to avoid this possibility by not creating a PIN code with your credit card.
5. Balance Transfer Fee
Most credit cards that feature 0% APR promotional financing on cash advances also have a 3% balance transfer fee. There are two ways to avoid this fee. First, consider the Chase Slate, the only card from a major issuer that has a promotional balance transfer offer and no balance transfer fee. But most of these offers also feature interest-free financing on new purchases. If you absolutely must finance a purchases with a credit card, use a 0% offer on new purchases before you do, and not a balance transfer offer afterwards.
Credit card fees may always be with us, but we don't have to pay them. By taking the right steps to avoid paying unnecessary fees, you can enjoy these powerful financial instruments for free.
Image: iStockphoto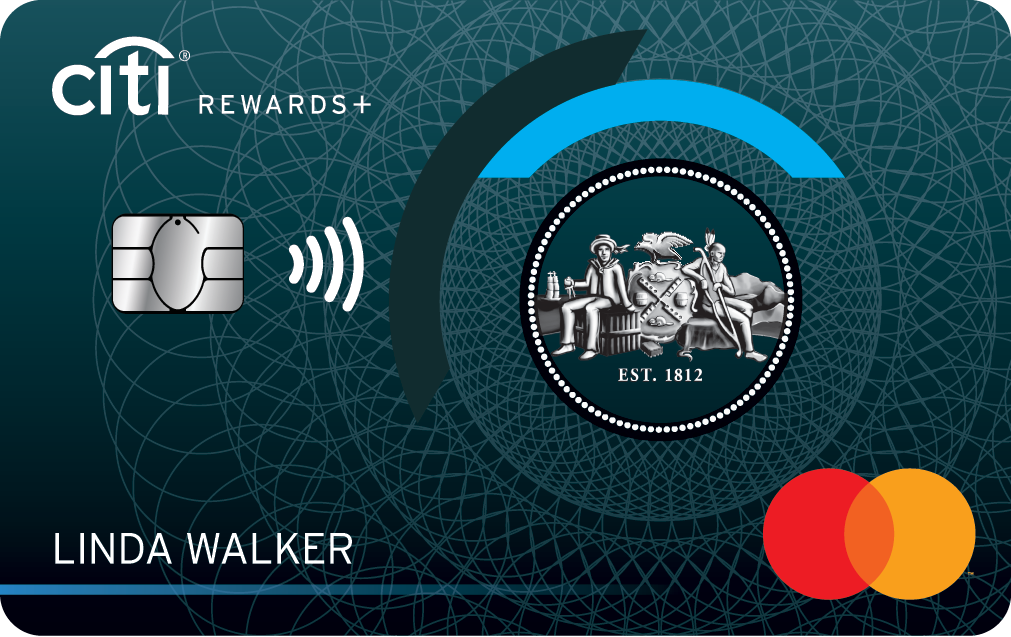 Citi Rewards+℠ Card
Card Details
Intro Apr:
0% for 15 months on Purchases
---
Ongoing Apr:
13.49% - 23.49% (Variable)
---
Balance Transfer:
0% for 15 months on Balance Transfers
---
---
Credit Needed:
Excellent-Good
Snapshot of Card Features
The Citi Rewards+℠ Card - the only credit card that automatically rounds up to the nearest 10 points on every purchase - with no cap.
Earn 15,000 bonus points after you spend $1,000 in purchases with your card within 3 months of account opening; redeemable for $150 in gift cards at thankyou.com
0% Intro APR on balance transfers and purchases for 15 months. After that, the variable APR will be 13.49% - 23.49%, based on your creditworthiness. Balance transfer fee — either $5 or 3% of the amount of each transfer, whichever is greater.
Earn 2X ThankYou® Points at Supermarkets and Gas Stations for the first $6,000 per year and then 1X Points thereafter. Plus, earn 1X Points on All Other Purchases.
The standard variable APR for Citi Flex Plan is 13.49% - 23.49%, based on your creditworthiness. Citi Flex Plan offers are made available at Citi's discretion.
Card Details +