0 Comments
Hitting the road soon? Your credit card can be one of the most valuable things you bring, but there are some risks as well.
If your credit card is lost, you could be left without a method of payment for critical services like a hotel room or a rental car. And if it's stolen, you may also have to deal with time-consuming efforts to report fraudulent transactions, as you combat identity theft. Finally, there is always the risk that your credit card issuer will mistakenly assume that your card is being used fraudulently when you try to make charges from an exotic vacation destination.
Thankfully, there are some simple steps that you can take help keep your credit cards safe as you travel.
1. Contact your credit card issuer in advance. 
If you are planning a trip outside of the United States, it never hurts to contact your bank or credit union to let them know where you will be going. Include all of the countries that you will be visiting, even if it is just for a day trip or a change of planes. This way, your card issuer should not place any security holds on your account when you need it tmost.
2. Check your activity online. 
When you are away from home, you will want to check in with your card issuer. Doing so allows you to catch any fraudulent transactions early, and avoid missing payments. But be careful: Logging into your bank accounts from a publicly accessible computer can be extremely risky. The computer may have spyware installed, or someone could be looking over your shoulder and recording keystrokes. So the best practice is to use your own smartphone or laptop, and make sure you are using a trusted Internet connection, not connecting to a random WiFi signal. Nevertheless, no matter where you travel, the Fair Credit Billing Act limits your liability for fraudulent transactions to $50, and nearly all credit card issuers have zero-liability policies that waive even that.
3. Protect contactless transmissions. 
Some credit cards are equipped to be compatible with Radio Frequency Identification(RFID) systems, which allow your credit card information to be transmitted wirelessly. These are credit cards that are part of the Visa PayWave, MasterCard PayPass, American Express ExpressPay and Discover Zip programs. Unfortunately, it is possible for thieves to access your credit cards just by being near your wallet. Although these types of cards are now becoming less common as cards with smart chips (which don't have this vulnerability) are being deployed, those who still have an RFID-equipped card might consider using a wallet specifically designed to shield your cards from being attacked.
4. Split up your cards. 
Most travelers will carry more than one credit card, just in case one is lost, stolen or otherwise becomes unusable. Others just prefer to utilize the rewards and benefits of multiple cards. Either way, it's a good idea not to place all of your eggs in one basket. Consider leaving at least one card in your hotel (possibly in a sealed envelope inside the safe), and and one in your wallet so you will not be left without a method of payment should either your wallet, or your belongings in your hotel, become compromised. And remember that you should never pack credit cards in your checked baggage or in any other place that will be outside of your control.
5. Set your cash advance limit to zero. 
Using your credit card may be the worst possible way to withdraw cash, as most cards charge cash advance fees, a high interest rate, and have no grace period. To avoid ever incurring these expenses, either accidentally or fraudulently, you can contact your card issuer and have them set your cash advance limit to zero, effectively eliminating this option unless you call to have it reversed. Instead, consider using a debit card to access cash, which will can have much lower fees and will never have interest charges.
If you're considering applying for a new credit card to take with you on your travels, here are a few credit cards with some of the best travel rewards and perks. Rewards credit cards are difficult to get approved for if you have a bad credit score, so check your credit scores before you apply (you can see two of your credit scores for free on Credit.com) to see where you stand.
More on Credit Cards:
Image: iStock
Hi Impact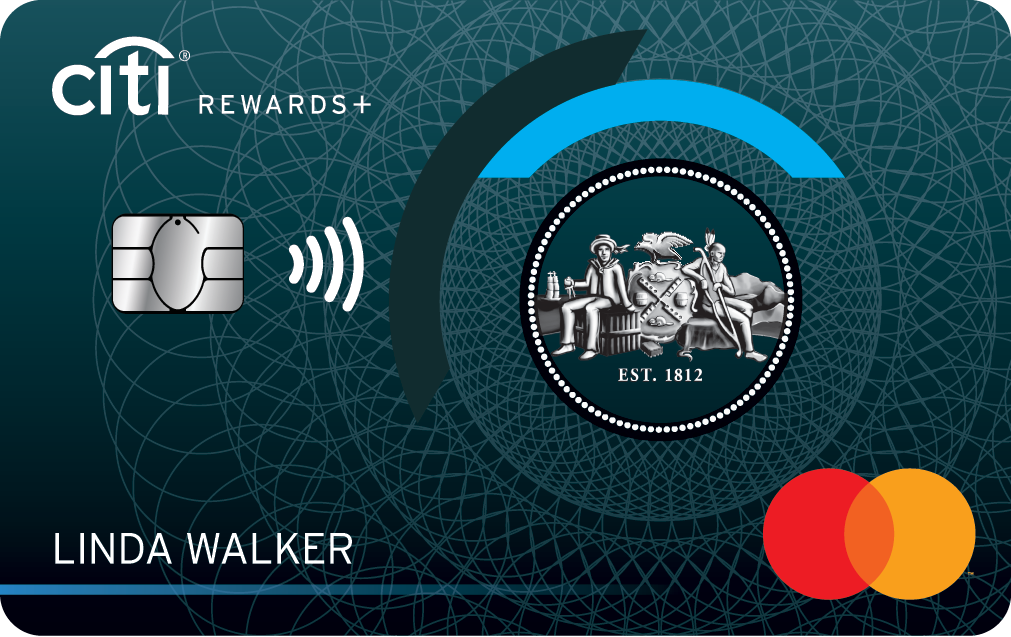 Citi Rewards+℠ Card
Card Details
Intro Apr:
0% for 15 months on Purchases
---
Ongoing Apr:
13.49% - 23.49% (Variable)
---
Balance Transfer:
0% for 15 months on Balance Transfers
---
---
Credit Needed:
Excellent-Good
Snapshot of Card Features
The Citi Rewards+℠ Card - the only credit card that automatically rounds up to the nearest 10 points on every purchase - with no cap.
Earn 15,000 bonus points after you spend $1,000 in purchases with your card within 3 months of account opening; redeemable for $150 in gift cards at thankyou.com
0% Intro APR on balance transfers and purchases for 15 months. After that, the variable APR will be 13.49% - 23.49%, based on your creditworthiness. Balance transfer fee — either $5 or 3% of the amount of each transfer, whichever is greater.
Earn 2X ThankYou® Points at Supermarkets and Gas Stations for the first $6,000 per year and then 1X Points thereafter. Plus, earn 1X Points on All Other Purchases.
The standard variable APR for Citi Flex Plan is 13.49% - 23.49%, based on your creditworthiness. Citi Flex Plan offers are made available at Citi's discretion.
Card Details +