[UPDATE: Some offers mentioned below have expired and/or are no longer available on our site. You can view the current offers from our partners in our credit card marketplace.]
Travel rewards cards are a popular type of credit card. According to a 2020 survey by ValuePenguin, 46% of US consumers held a travel rewards card. Like other types of reward cards, travel cards reward spending, but with travel-specific perks. Often, consumers can earn airline miles or points that can be redeemed to help fund trips around the US or the world.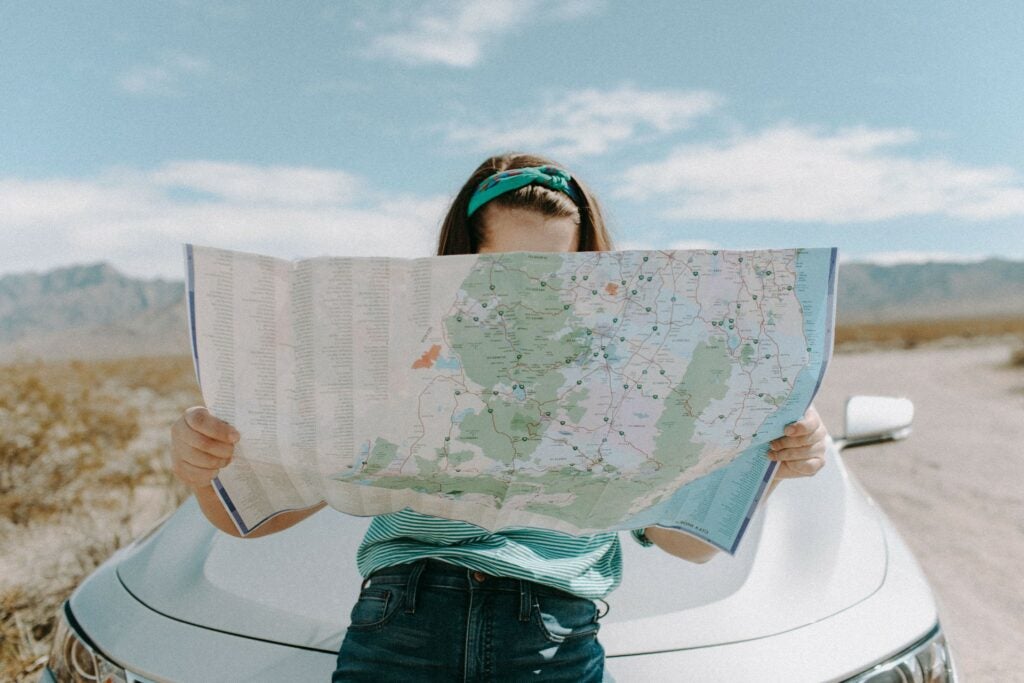 However, the COVID-19 pandemic made many of these cardholders rethink the value of their travel cards. With travel abruptly shut down, many had to cancel plans and watch their miles and points sit unused. According to the same survey, 30% of consumers with a travel card canceled it in the wake of the pandemic.
The uncertainty surrounding the pandemic has left many people questioning whether their travel rewards card is really worth the annual fees they pay. After all, why keep a card you can't that gives you unusable rewards?
But the solution may not be so simple. Many issuers are enhancing their perks and travel plans are beginning to creep back, making such cards competitive and useful in many cases. The ValuePenguin survey actually found 28% of consumers had applied for a new travel card since March 2020.
Let's dive a bit deeper into the question of whether travel rewards cards are still a good idea, as there is no short answer.
Travel Rewards Cards Offer a Range of Benefits
Travel rewards credit cards allow you to earn rewards and discounts to be used toward travel. Consumers earn rewards by spending with the travel card.
Travel rewards cards typically give consumers a multiplier when they spend on travel-related categories, like airline bookings, hotel stays, and transportation. Many also reward spending on everyday categories like groceries, but at a lower multiplier.
Some of the most common perks and rewards available through travel rewards cards include the following:
Airlines miles
Seat upgrades
Access to airport lounges
Trip insurance
Discounts on hotel lodging
Discounted car rentals
Cash back
Complimentary concierge services
Credits for spa treatments or hotel amenities
In addition to the above rewards, many cards offer welcome offers to new cardholders, whether that's 20,000 airline miles or bonus points upfront depending on specific terms and conditions.
Some travel cards are issued by banks. Others are issued or branded by airlines and hospitality companies, like the Hilton Honors American Express Card. Something to note is that miles and points might only be redeemed with those specific brands and businesses tied to the card.
COVID-19 Dented the Value of Travel Reward Cards
The coronavirus pandemic significantly curtailed travel as the virus spread, prompting lockdowns across the country and world. This left consumers with a travel rewards card in a bind. All travel was off for the foreseeable future, dealing a double blow to cardholders: They couldn't redeem the rewards they've accrued and using the card would only rack up miles and points that couldn't be used either.
Despite all their advantages, travel rewards cards were suddenly not looking so great in the eyes of most consumers. There were other factors affecting the situation, too:
Annual fees still had to be paid, which can be hundreds of dollars a year for some elite-level travel rewards card. This left many considering whether the cost of fees outweighed the benefit of rewards—whenever they could be used, that is.
Rewards that go unused can expire. The ValuePenguin survey found 6 in 10 Americans were nervous about their rewards expiring, while 45% were concerned about an airline or hotel going bankrupt, rendering their points worthless.
To Cancel or Not: That Is the Question
Even though 30% of consumers in the ValuePenguin survey canceled their travel cards as a result of the pandemic, there may be some argument that travel rewards cards could still offer consumers value. In fact, 12% of survey respondents said they'd been using their card more after the pandemic.
No doubt, whether to cancel a card or not can be a difficult—and personal—decision. Every situation is unique, and everyone has different levels of wanderlust. If you're considering canceling your card, keep in mind these factors for why a travel rewards card might belong in your wallet:
Travel is coming back: Travel plans are indeed starting to creep back after months of being mothballed. Having a travel rewards card in your pocket could be a major advantage if you're booking a getaway after spending months indoors. Not only can you access your rewards and earn new ones, but you can also benefit from the limited-time offers that card issuers are extending to loyal customers.
Canceling can hurt your credit score: One thing that many cardholders might not think about is the possibility that canceling a travel card could harm their credit score. Your credit score is calculated using a variety of factors, including the number of credit accounts you have open and how old they are. If you cancel a card, it could potentially negatively impact your score by affecting the type and age of credit you have. And if you cancel and have regrets, opening a new card could further damage your credit through hard inquiries and the time it takes to age your credit account.

TIP >> If you have our ExtraCredit product by your side, you can benefit from insight into your score and see what factors in your credit need attention.

Cashing out rewards is an option: If you're wary about rewards expiring or disappearing with a bankruptcy, you always have the option to cash out on miles and points. According to ValuePenguin, the average value of an airline mile is roughly 1.3 cents, while points are a little less. You have a number of options for redeeming these rewards if you wish. You could get a gift card, a magazine subscription, a credit toward your statement, or transfer it to someone else.
Don't Count Travel Rewards Cards Out Just Yet
While there's no denying that travel rewards cards lost some of their luster amid the pandemic, they are not entirely worthless.
The resumption of travel and cash-out options all make the decision to cancel a difficult one. While you will know what's right for you, taking these factors into account will help you land on the best path forward for you and your credit.
Looking for a travel rewards card? You can use our resources to help find the ideal card and rewards package for your wants and needs.
You Might Also Like
There's nothing fun about declaring bankruptcy, but those w...
Read More
October 21, 2020
Credit Cards
[UPDATE: Some offers mentioned below have expired and/or are...
Read More
August 3, 2020
Credit Cards
Credit cards play a significant role in your financial life—fro...
Read More
June 8, 2020
Credit Cards