0 Comments
[UPDATE: Some offers mentioned below have expired and/or are no longer available on our site. You can view the current offers from our partners in our credit card marketplace. DISCLOSURE: Cards from our partners are mentioned below.]
Have you spent too much money during the holidays and found yourself struggling with credit card debt? Then a balance transfer credit card might be one way to help you save money while you pay off your debt.
Balance transfer credit cards offer 0% APR promotional financing for a limited time on existing balances that are transferred to a new account. The interest-free financing on the balance transferred can be valid for as little as six months, and the best current offers are valid for as long as 18 months.
These offers can be very valuable, but do you need to apply for one?
Why You Might Not Want to Apply
First, these offers are most useful to those who currently have credit card debt, because they are always for a limited time. In addition, some of these offers are valid only on transfers completed within a brief period following account opening. For example, the Slate card from Chase currently offers 0% APR on balance transfers for 15 months, but with no balance transfer fee, although qualifying transfers must be completed within 60 days of account opening.
In other circumstances, the balance transfer fees will outweigh any interest charges saved. For example, if a cardholder is about to pay off his or her balance within the next few months, paying the customary 3% balance transfer fee on most cards might be more expensive than the interest charges accrued on the cardholder's existing balance during such a short time period.
Another factor to consider when applying for a new account with a promotional financing offer is your credit history. These offers are only available to cardholders with good or excellent credit, and the best terms may only be offered to those with excellent credit. This requirement can serve as an important reminder of the benefits of maintaining good credit, especially when you have credit card debt. (You can check your credit scores for free once a month on Credit.com.)
Finally, balance transfer credit cards can sometimes lead to cardholders becoming trapped in a cycle of debt. This is because some credit card users use these offers to indefinitely postpone repayment of their debt. Their thinking is that there's no hurry since no interest is being incurred. What's worse is that some cardholders may count on receiving additional balance transfer credit cards before their current offer expires, thus perpetuating their cycle of debt. Unfortunately, the existing debt continues to weigh on their credit history, especially when they add new charges to their account, which may make future balance transfer offers unavailable.
When a Balance Transfer Card Can Be a Good Idea
It is best to use promotional balance transfer offers in combination with a sound strategy to eliminate debt before the promotional financing period expires. Such a plan would include a budget that minimizes your expenses and includes regular monthly payments in that steadily pay down the principal. For those with serious debt problems, it would also be smart to stop using credit cards for daily expenses, and rely on an alternate method of payment that doesn't contribute to your debt.
This strategy has the best chance of working when cardholders apply for products with the longest promotional financing terms. For example, the Citi Simplicity, Citi Diamond Preferred and Discover it cards all have offers that feature up to 18 months of 0% APR financing on balance purchases and have no annual fees, yet all of these cards still have a 3% balance transfer fee. In addition, there are many offers available for 15 months of promotional financing on balance transfers, and no annual fee.
A balance transfer credit card is not a magical solution to credit card debt, but when used responsibly in the right situations, it can save cardholders significant interest charges and allow them to pay off their debt sooner than they may have thought possible. You can use this credit card payoff calculator to figure out how long it will take you to get out of credit card debt.
Note: It's important to remember that interest rates, fees and terms for credit cards, loans and other financial products frequently change. As a result, rates, fees and terms for credit cards, loans and other financial products cited in these articles may have changed since the date of publication. Please be sure to verify current rates, fees and terms with credit card issuers, banks or other financial institutions directly.
More on Credit Cards:
Image: iStock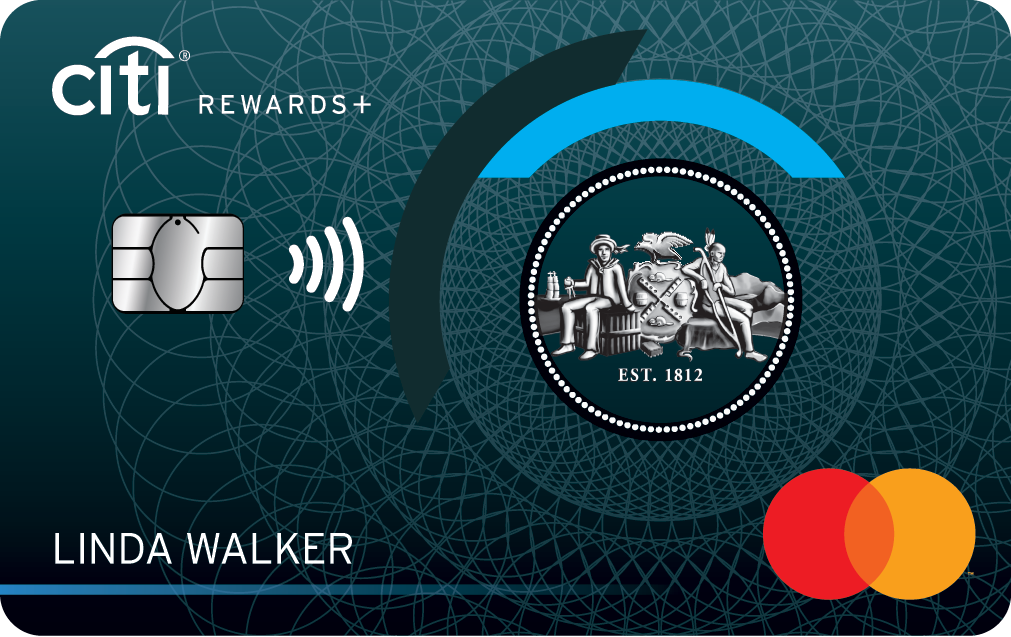 Citi Rewards+℠ Card
Card Details
Intro Apr:
0% for 15 months on Purchases
---
Ongoing Apr:
13.49% - 23.49% (Variable)
---
Balance Transfer:
0% for 15 months on Balance Transfers
---
---
Credit Needed:
Excellent-Good
Snapshot of Card Features
The Citi Rewards+℠ Card - the only credit card that automatically rounds up to the nearest 10 points on every purchase - with no cap.
Earn 15,000 bonus points after you spend $1,000 in purchases with your card within 3 months of account opening; redeemable for $150 in gift cards at thankyou.com
0% Intro APR on balance transfers and purchases for 15 months. After that, the variable APR will be 13.49% - 23.49%, based on your creditworthiness. Balance transfer fee — either $5 or 3% of the amount of each transfer, whichever is greater.
Earn 2X ThankYou® Points at Supermarkets and Gas Stations for the first $6,000 per year and then 1X Points thereafter. Plus, earn 1X Points on All Other Purchases.
The standard variable APR for Citi Flex Plan is 13.49% - 23.49%, based on your creditworthiness. Citi Flex Plan offers are made available at Citi's discretion.
Card Details +