0 Comments
What can you do if your credit is bad and you need a credit card? Your choices will obviously be more limited than if your credit were good, but that doesn't mean you can't get a credit card.
Let's take a look at what you can do if you're in this situation.
Check Your Credit Score
You may think your credit is "bad" but you really don't know for sure until you see your credit score. Even if it is as bad as you think, by reviewing your credit score and the factors that affect it, you'll be in a better position to create a game plan to get it back on track. And maybe you'll be pleasantly surprised, and discover it's better than you thought!
There are lots of different scores available and lenders use a variety of scores, so don't get too hung up on which score you check. Just make sure you actually follow through and get yours. You can get a free credit score at Credit.com.
Once you get your score, take some time to understand what it is telling you. What areas of your credit are strong? What areas need some work?
Have a Goal
What is your goal for getting a credit card? Do you want a card for convenience so you can make purchases online, for example? Do you want to rebuild your credit? Or do you really need a loan to pay for some expenses you can't afford right now?
Give it Your Best Shot
Now that you know what your credit score is, and what your goals are, you can apply for a credit card. When you do, you want to apply for the card you are most likely to get. Every time you apply for a card, an inquiry is placed on the credit report that was used to evaluate your application, and inquiries typically lower your credit scores. You won't lose a lot of points that way, but it's still worth watching out for.
Keep in mind that when you use Credit.com's Credit Report Card, in addition to your free credit score, you will also be presented with offers for cards typically available to consumers with profiles similar to yours. This can help you narrow your search dramatically.
If your goal is convenience, you may want to try a regular unsecured card for those with less than perfect credit. The interest rate will be high on one of these cards, but if you pay your balance in full by the due date each month and the card has a grace period, you won't wind up paying interest.
You can also apply for a prepaid debit card. Prepaid debit cards are not credit cards, although they typically have a MasterCard, Visa or American Express branding. You load money onto the card and then spend the money you've loaded. You could use a prepaid debit card wherever the particular brand is accepted.
If your goal is to rebuild your credit, then you want a credit card, not a prepaid debit card.
That's because credit cards are usually reported to the major credit reporting agencies but debit cards are not. If you can't qualify for a standard credit card, you can get a secured card. With a secured card, you put up a security deposit (as you would for if you were renting an apartment) and then get a credit card that you use like any other one. If you manage your account well and pay your bills each month, you will build a positive credit reference — and you'll get your deposit back when you close your account.
If your goal is to get a credit card because you need a loan, then you may be better off applying for a personal loan. However, keep in  mind that if your credit is very poor, you may have trouble qualifying for a personal loan, and may need to work on raising your credit scores first. Try to stay away from payday loans, which may make the problem worse with high interest charges.
Whichever option you choose, remember that your new credit card or loan is a chance to get your credit back on track. Pay your bills on time each month and keep your balances as low as possible, and over time, you'll hopefully see the results of your efforts in a higher credit score.
Image: iStock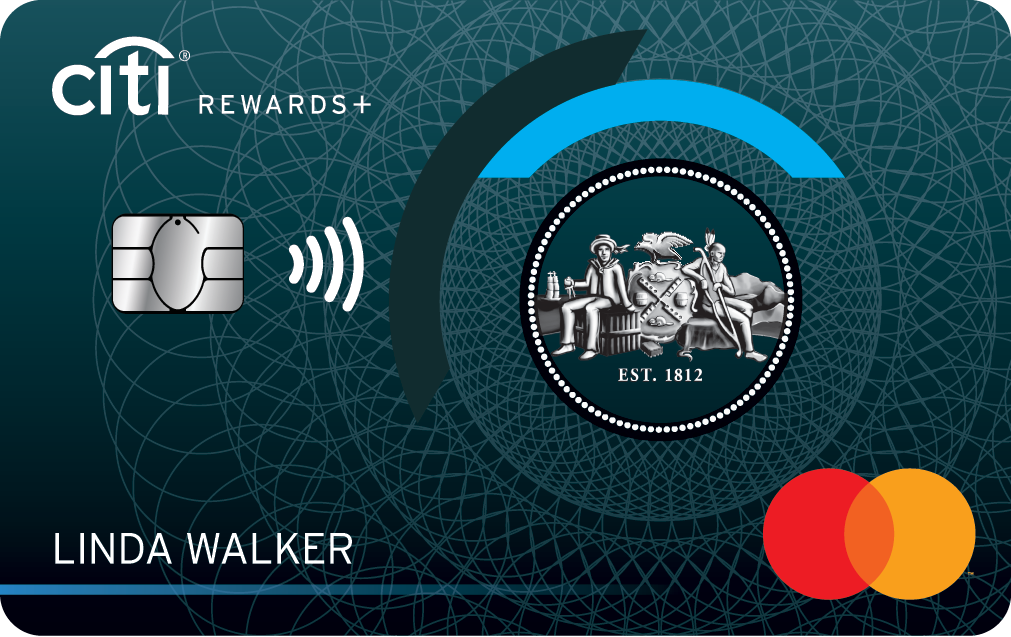 Citi Rewards+℠ Card
Card Details
Intro Apr:
0% for 15 months on Purchases
---
Ongoing Apr:
13.49% - 23.49% (Variable)
---
Balance Transfer:
0% for 15 months on Balance Transfers
---
---
Credit Needed:
Excellent-Good
Snapshot of Card Features
The Citi Rewards+℠ Card - the only credit card that automatically rounds up to the nearest 10 points on every purchase - with no cap.
Earn 15,000 bonus points after you spend $1,000 in purchases with your card within 3 months of account opening; redeemable for $150 in gift cards at thankyou.com
0% Intro APR on balance transfers and purchases for 15 months. After that, the variable APR will be 13.49% - 23.49%, based on your creditworthiness. Balance transfer fee — either $5 or 3% of the amount of each transfer, whichever is greater.
Earn 2X ThankYou® Points at Supermarkets and Gas Stations for the first $6,000 per year and then 1X Points thereafter. Plus, earn 1X Points on All Other Purchases.
The standard variable APR for Citi Flex Plan is 13.49% - 23.49%, based on your creditworthiness. Citi Flex Plan offers are made available at Citi's discretion.
Card Details +