This post originally appeared in The Financially Independent Millennial. 
Table of contents
Are you looking for budget-friendly living room ideas? If so, you're in the right place. This article will introduce various living room ideas that won't cost you a lot of money. The thing with a living room is that it is a place for entertainment, relaxing, taking coffee, or gathering with friends for most of us. At home, your living room is usually the most significant space that needs attention.
If you want to design your living room but don't have an idea of how to make it extraordinary on a budget, read on.
Gathering Budget-Friendly Ideas for a Living Room Makeover
When redoing your living room on a budget, you'll need to think outside the box. The following 14 ideas can help you redesign your living room and make it the best room in your house. These are some of the most common yet remarkable ways to make over your living room with just a few minor changes.
Related read: How To Save $5000 This Year
14: Consider What You Don't Have
The first idea of having a great living room is to look for new pieces from other rooms. Compare this room with other rooms in the house like the bedrooms. Then, consider what you don't need from other rooms, and move it to the living room. Doing so may help you avoid buying things like furniture, where you could have used one from other rooms.
Don't also forget to check your garage or storage. There are usually many neglected pieces there, and you could repair them.
Lastly, you may find a piece of furniture, like a table, but it doesn't match existing living room colors. That shouldn't pose a problem. Painting the furniture with your living room's color scheme is a budget-friendly idea that costs less than purchasing new furniture.
13: Create Eye-Catching Vignettes
Another budget living room idea that won't cost you a dime is to make a simple update around your console or coffee tables. On the tables, surround them using colored accessories, creating a beautiful and attractive vignette.
12: Rearrange the Furniture
Who thought rearranging the furniture in the living room could make a difference? Before you go out and buy stuff for your living room, why not try to re-envision what is present? Rearranging the living room layout allows you to update the space without spending any money.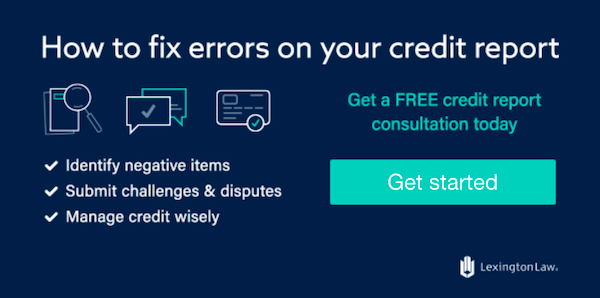 Avoid following the same traditional layout that's (probably) already in your living room. For example, sofas pushed against the walls, a coffee table in the middle, and a TV at the end. Indeed, this has been a standard design for most people.
For this budget living room idea, try something new and exciting. For example, try pulling the sofa away from the wall. Also, use artwork to act as your focal point, rather than the TV. Another excellent idea could be decluttering or removing some larger items to make the space feel larger. Less is more!
11: Add Artwork on the Walls
Adding artwork to your living room walls could be an alternative to displaying photos and pictures. One forgotten yet inexpensive art to add to the walls is fabric wall hangings. The advantage of these fabric wall hangings is that they are cheap and a quicker means of brightening up your living room wall and can add a bohemian flair.
Recently, macrame has made a comeback too. Indeed, modern versions are more subtle than the previous ones from the 1970s. With macrame, you can even DIY. And, there are dozens of online resources to help you get started.
Related read: What to do When You're Bored
10: Create Multiple Seating Areas
If your living room has unused space, one creative, budget-friendly idea is to create multiple seating areas. Doing so enables your living room to flow with different spots for friends, family, or group gatherings.
Therefore, the lengthy living room will lead to having separate seating areas. Seating areas can get used for chatting or playing games. And another area could get used for watching the TV.
9: The Power of Paint
Painting is a cheap and inexpensive way to make a living room look more attractive. Home stores offer tons of color options for low-priced paint. If your budget is tight, check your local paint recycling facility to see if they have unused and unopened paint cans you can take home. You can often get these for free.
Also, don't forget about the smaller paint formats as well. Even a quart of eye-popping paint can get used in the nooks for dramatic transformations.
One important thing to consider is whether the new color will complement your furnishings. For example, purple paint might not work with green furniture.
8: Add a Touch of Green with House Plants
Nothing will bring nature to your living room like beautiful indoor plants. The best thing about this idea is that plants will be easy to add to your design and win many people's hearts. Plants help to add shape, color, and life to the living room space. There are many places to buy inexpensive and high-quality indoor plants.
When you have plants in your living room, they help create an illusion of filling the room with a greenery feeling and visuals. So, consider plants of different heights.
Related Read: How to Plan a Wedding on a Budget of $1000
7: Layer up Rugs
There's no need to spend a lot of your money on re-carpeting your room. This budget-friendly idea could be a fantastic option to hide blemishes–such as red wine stains–using layers of rugs.
You can choose the type of rug you want in your living room: jute rugs, rag rugs, sheepskin rugs, and Persian rugs. To make the room look unique, mix up the carpets' colors, patterns, and textures. Plus, the living room will look more attractive.
Nevertheless, you need to give the living room the right balance of colors. So, stick to a simple color palette where you use neutral rugs like jute as the base.
6: Update Your Cushions
In a living room, cushions play a significant role as they're versatile in soft furnishings. Cushions are available in different shapes, sizes, textures, and colors. If you add a few pillows in your living room, they could help you make space feel refreshed.
5: Create a Gallery Wall
One budget-friendly idea that could bring a new feeling to your living room is creating a gallery wall. Using a gallery wall could be a cheap way to fill a blank wall and give room for needed personality.
For a gallery, you can use record covers, prints, and photos. Also, framed fabric cut-offs work well.
Various websites help you to plan the layout of the gallery wall. They help you choose frames and prints that work for your space.
If you're renting the property, there's no need to hammer hundreds of holes on the walls. You can use adhesive hooks, which can give you the right (not so permanent) solution. Also, a picture shelf can often have minimal wall damage.
Related Read: Live the Zero Waste Lifestyle
4: Mix up the Lighting
Updating the living room lighting can be something anyone can do quickly. And the advantage is that it doesn't have to cost you a lot of money.
Consider inexpensive table and floor lamps with different heights. Mix that with colored LED strips to create a layering effect and change your living room's mood.
If you're handy and like DIY projects, other lighting ideas include simple recessed lights or a repurposed chandelier.
3: Update with Handy Storage
Having usable storage space in your living room may not seem like a budget makeover idea. However, storage can get used to contain the clutter, and it can add personality, which helps transform your living space.
On the other hand, if you don't have living room storage, you can use open shelves or bookshelves. Use the space for photos, artwork, magazines, and books to create a focal point for your living room.
2: Splurge on the Centerpiece
Invest your money in pieces that you put in the living room space's center point to give your room a new look. The centerpiece can be a new sofa or dining table.
However, the piece you add should help transform the mood of the living room. If it can't, then it's not worth having it. Choose something you're sure will catch the eye.
1: Pick More Durable Designs
Whatever you buy for your living room, budget or not, it won't be worth the money unless it's well-built. Consider pieces of furniture made of durable materials and well-designed components to help them last longer.
Low-quality furniture pieces will need to get replaced and will end up costing more money in the long run. The best furniture should get crafted from solid wood, high-density foams, 100% leather, and thick wood veneers. These types of furniture keep you and your pocket happy and comfortable.
Final Thoughts
Finding new living room ideas on a budget doesn't have to be a challenge. With a little effort, creativity, paint, and DIY skills, almost anyone can revamp their space. The question is: How will you give your living room a makeover?