The Federal Trade Commission's Consumer Sentinel Network report for 2020 notes that 1.4 million people filed complaints about identity theft in 2020. Overall, reports related to fraud and identity theft were up in 2020 compared to 2019. Learning how to prevent identity theft helps you protect yourself against these types of issues. Discover eleven ways to prevent identity theft below.
1. Protect Your Social Security Number
Criminals collect personally identifying information, such as Social Security numbers, and use it to take out debt or get benefits in your name. You can avoid identity theft by guarding your Social Security number.
Don't carry your Social Security card with you, and add your SSN to applications and other forms with care. Before you put your SSN on any form, make sure you're dealing with a reputable organization. Ask to see their privacy policy and ensure they'll work to safeguard your information. You should also avoid sending your SSN via text, chat messages or emails.
2. Shred Sensitive Paper Documents
Your bank and credit card statements, mortgage bills, medical records or other documents could hold a lot of sensitive information. In the wrong hands, that data could be the ingredients for a fraud or identity theft scheme.
Keep your personal information out of the wrong hands by shredding these types of documents instead of tossing them into the garbage. You can purchase a shredder for your home office. Some towns also have shredding days where you can bring your papers to a central location to be shredded. Check local news sites or town government sites to find out if that's an option in your area.
3. Review Your Mail Daily
Fraudsters might go as far as to steal mail right from your mailbox. One of the easiest ways to prevent identity theft is to take your mail in daily and as close to the delivery time as possible.
And don't let it stack up without opening it—review mail daily to ensure you're not receiving anything that might raise suspicions. For example, if you get a credit card in the mail you didn't apply for or a medical bill for services you didn't receive, you should check into the matter. Those might be signs of identity theft.
4. Don't Log Into Sensitive Accounts Via Public Wi-Fi
When you're on public Wi-Fi systems, your connection is not 100% secure. Other people on the network might be able to see what you're doing. Don't log into sensitive accounts, such as banking or benefits portals, when you're on public Wi-Fi if you can avoid it.
5. Use Strong Password Management
Safeguard your online accounts with strong password management. Follow these tips to make it less likely hackers can get into your accounts to steal your information or funds:
Don't use the same password across multiple sites.
Never use a password that's easy to guess. This includes passwords with information such as your birthday, first or last name, address or names of your pets or relatives.
Use random combinations of numbers, letters and symbols.
Create longer passwords—12 or more characters are a good length to aim for. Microsoft advises a minimum length of eight characters.
Don't share or write down your passwords.
Change your passwords periodically. You might want to set a schedule and change them every 90 days.
6. Set Up Two-Factor Authentication
Use two-factor authentication any time it's offered by a website or app. This creates a second layer of security so someone can't log in as you with just your password. Here are a few ways two-factor authentication might work: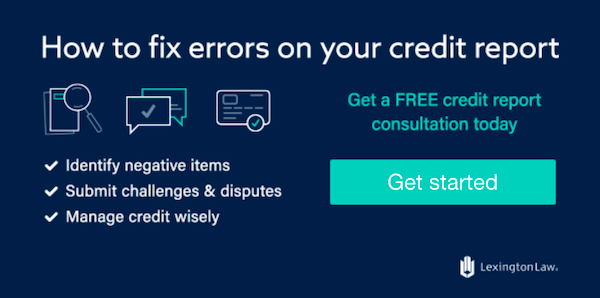 You log in with a password and a biometric, such as a face or fingerprint scan.
You log in with a password and then respond to a link sent to your email or phone.
You log in with a password and then enter a code sent to your phone via text message.
7. Don't Post Sensitive Information on Social Media
Hopefully, you know not to post information such as your SSN or credit card number on social media. But did you know you might be sharing critical data with hackers by playing so-called social media games?
People post questions on social media asking about the names of pets or when your birthday is. They also post games where you use information such as your middle initial, month of birth and day of birth to create a "fantasy fairy name" or another nonsensical response based on a chart.
Each time you respond to such queries, you expose some of your personal information. It's a good idea to avoid that type of content on social media. You may also want to check privacy settings on sites such as Facebook and Instagram to ensure only people you know can see your posts.
8. Be Skeptical of Callers Who Want Money or Information
Common scams involve someone pretending to be from a charitable, government or debt organization on the phone. These fraudsters try to get you to share personal or account information with them so they can use it to steal your money or identity.
The best way to combat this issue is to avoid sharing personal information on the phone if someone called you. Instead, let them know you're concerned about the security of your information and you'll call back on the published customer service line. Then look at your statements or go to an official website to find a call-back number.
9. File Your Income Tax Return as Early as Possible
Another common scam is to file fraudulent income tax returns and steal someone's refund. Protect yourself from this potential crime by filing your income tax return as soon as you can. Since only one person can file, if you beat the criminals to the punch, they can't pretend to be you and collect your refund.
10. Monitor Your Credit Reports
One of the first signs that you're a victim of identity theft might be unusual activity on your credit report. That could range from a hard inquiry you didn't approve—indicating someone else is trying to get credit in your name—to a collections account for the debt you don't recognize.
Monitoring your credit ensures you're aware of these signs as soon as possible. The sooner you become aware, the faster you can take action to protect yourself against further identity theft.
11. Place a Freeze on Your Credit Reports
You can also freeze your credit reports. This means no one can pull them to evaluate you for credit. That limits identity thieves who want to piggyback on your good credit to take out debt in your name.
However, remember that the freeze applies to you too. If you plan to apply for credit, you'll have to unfreeze your reports temporarily so the lender can check your credit.
Sign Up for Identity Protection Today
Looking for identity protection? ExtraCredit can help. It includes Guard It, an identity protection tool with $1 million identity theft protection insurance, proactive fraud alert and more. Plus, ExtraCredit includes tools that gives you access to your credit score and credit reports. Because you can never be too careful.